Suspect arrested for beating elderly Dallas man to death with a cane
DALLAS - Dallas police have made an arrest for the beating death of an 82-year-old man over the weekend.
According to an arrest warrant affidavit, Charles Tillery was found injured and bloody on the side of the road in South Dallas early Sunday morning. He later died at the hospital.
The person who called 911 told police Tillery described his attacker as a man who was dressed like woman with long curly hair.
Other witnesses said they saw a younger man running away from the area after someone robbed and beat the older man with a cane or a walking stick. 
Detectives spotted 32-year-old Darren Hanson sitting in a parked vehicle several blocks away and took him into custody for questioning.
He matched the general description of Tillery's attacker. He had on a long wig and was wearing a colorful blouse with apparent blood stains on it, the affidavit states.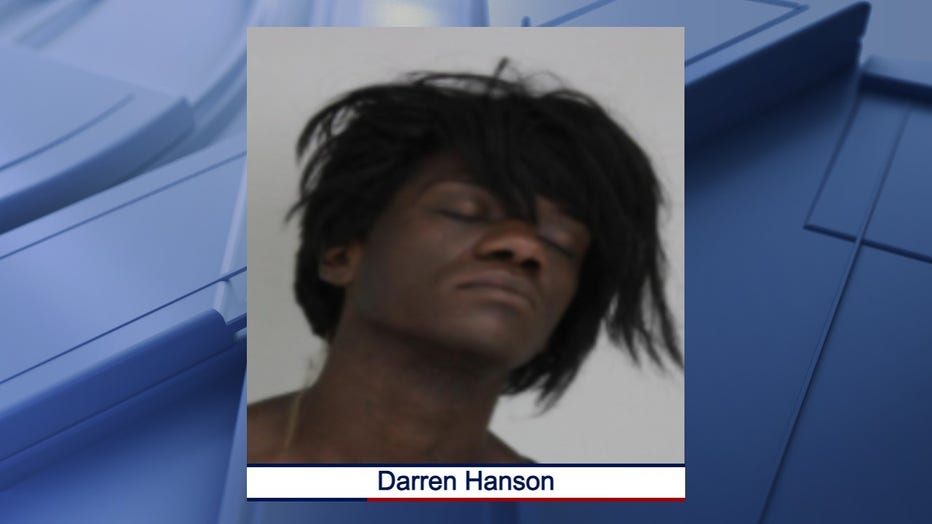 While being interviewed, police said Hanson claimed he got into a fight with Tillery over a money dispute. He admitted to kicking and punching Tillery, taking $20 from him and then leaving.
During the investigation, detectives also learned that Hanson is the suspect in a similar violent robbery that happened outside a Dallas liquor store on Jan. 22.
According to the arrest document, cameras capture video of Hanson kicking a 64-year-old man from behind as he was leaving the store. He punched, kicked and spit on the man before taking $30 from him.
Police said Hanson admitted he was involved in that incident as well.
Hanson, who has a long criminal history, is being held in the Dallas County jail. His bond amount has not yet been set.
READ MORE:
Three men charged with beating Mesquite gym security guard to death
Jury selection begins in child abuse trial for ex-Rangers pitcher John Wetteland