Amber Alert canceled after Ennis 7-month-old found safe, mom in custody
ENNIS, Texas - Police said the 7-month-old who was taken by his mother without consent has been found safe, and the mother is in custody.
The man wanted for helping the mom take the child has not been caught. He is considered armed and dangerous.
Late Friday afternoon. the Amber Alert search for 7-month-old Miguel David Lee Ramirez came to an end in Parker County. Police say he was taken by his biological mother, 20-year-old Faith Reid, Thursday morning.
Ennis police say they were working with the FBI to concentrate most of their resources west of the DFW metroplex in Tarrant County and into Parker County. Detectives believed Reid may have had family or help in the area. 
"Technically both parents have equal custody right now. But because the father had custody of the child, he is the primary caregiver at that point. It's evident that he had been caring for the child for a while," Ennis PD Interim Chief David Anthony said.
Joey Ramirez walked inside the Parker County Sheriff's Office Friday to be reunited with his son, Miguel.
Joey says he was worried sick for more than 30 hours after Miguel was abducted from his crib in Ennis by Reid. As soon as he received the good news Friday afternoon, he drove straight to the sheriff's office. 
The Parker County sheriff says around 4:30 p.m. Friday, a deputy spotted the wanted White Ford F-150 out of gas in Weatherford. Reid was in the driver's seat, and Miguel was safe and sound. 
The same white truck was last seen Thursday morning leaving Joey's Ennis home. Police say Reid and 25-year-old Marcus Nast broke in and took the sleeping 7-month-old out of his crib.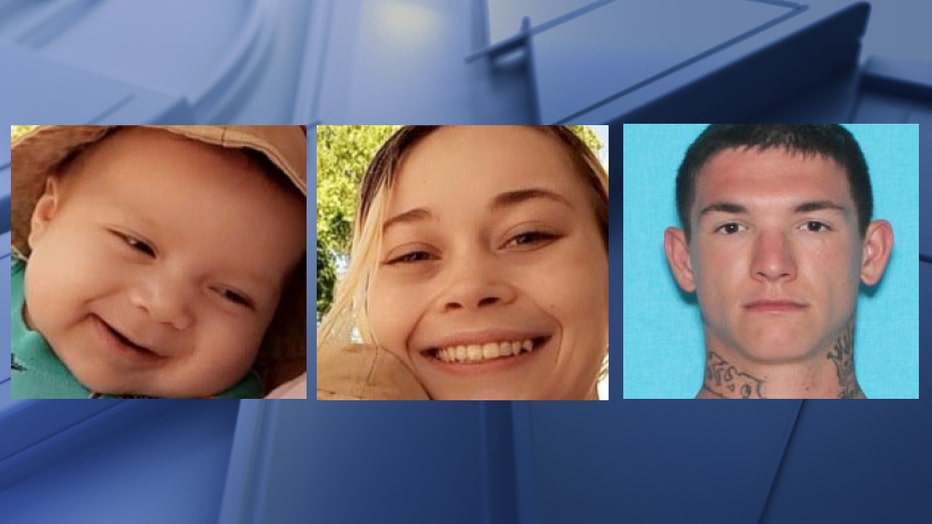 Miguel David Lee Ramirez, Faith Reid, Marcus Nast
Police say Nast held a gun to Joey's head before he and Reid took off with Miguel. 
Authorities say Nast is not in custody. He was last seen walking on foot near the area where Reid was arrested. Nast is wanted on an aggravated assault with a deadly weapon charge. 
RELATED: Amber Alert issued for 7-month-old by Ennis police
Chief Anthony says his main priority was making sure the child was safe and healthy and Reid was in custody. As a father, he says this case was extremely personal. 
"We've been working tirelessly to try to find this baby. It's not right that it happened, and we wanted justice and to find that baby safe and that happened," he said. "I will be able to go home and hug my kids and go to bed tonight."
Police say both parents have custody of Miguel, but his primary caretaker is Joey. Family members say Reid hasn't been involved in her child's life. 
Reid is being held in the Parker County jail on an aggravated kidnapping charge. She will be transferred to Ellis County. 
Authorities are still on the lookout for Nast. They are offering a $1,000 reward for information leading to his arrest.