3 hit while crossing street near Eagle Mountain-Saginaw ISD elementary school
SAGINAW, Texas - A mother and two children were hurt after being hit by an SUV near an elementary school in north Fort Worth.
It happened around 7:15 a.m. Thursday just as students were arriving at Comanche Springs Elementary School. The school is in the Eagle Mountain Saginaw Independent School District.
READ MORE: Motorcyclist dragged by Dallas hit-and-run driver
In a letter to parents, the school's principal says the accident happened while it was still relatively dark outside.
The principal says the SUV driver did not see the family as they began crossing the street. A crossing guard was working the adjacent crosswalk at the time of the accident.
Fort Worth police said the SUV driver was turning and claimed to not see the woman and children in a school crossing.
All three were taken to the hospital. One has serious injuries, but police said those injuries are not life-threatening.
"I believe it was a large SUV. I can probably imagine a blind spot as the driver's doing," said Fort Worth Police Officer Daniel Segura. "However, that's a reminder for pedestrians and drivers especially during school zone hours to always be alert."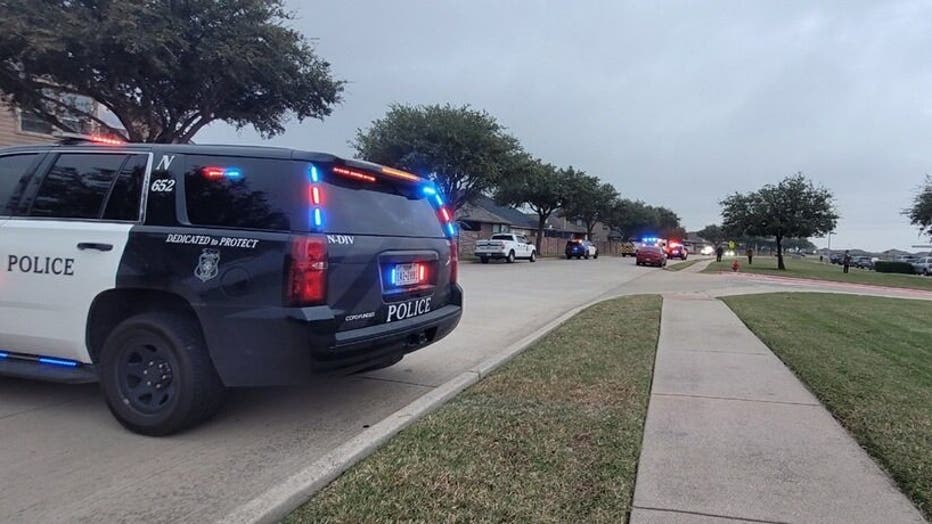 Photo courtesy Michael Beard
The driver did stop and is cooperating. At this point, they are not facing any charges.
Police stress the importance of realizing growing residential communities around schools mean more vehicle traffic along with families who choose to walk with their children.
"Keep in mind most of the schools have hundreds of students that have to get there at a certain time, including vehicles. So it is a very busy time of day either when school goes in or when they let out," Segura said.
Police add safety should be top of mind for both drivers and pedestrians.
The school counselor is meeting with children and staff members who witnessed the crash.