Prosper preschool teacher arrested after toddlers eat THC gummies
PROSPER, Texas - Four students at Primrose School of Prosper are recovering after being exposed to THC in their classroom. A teacher at the preschool is also facing charges.
A spokesman for the town of Prosper said the four children from the toddler class suddenly became ill Monday afternoon.
The four one-year-olds were taken to the Children's Medical Plano. All four have since been released from the hospital, according to the school.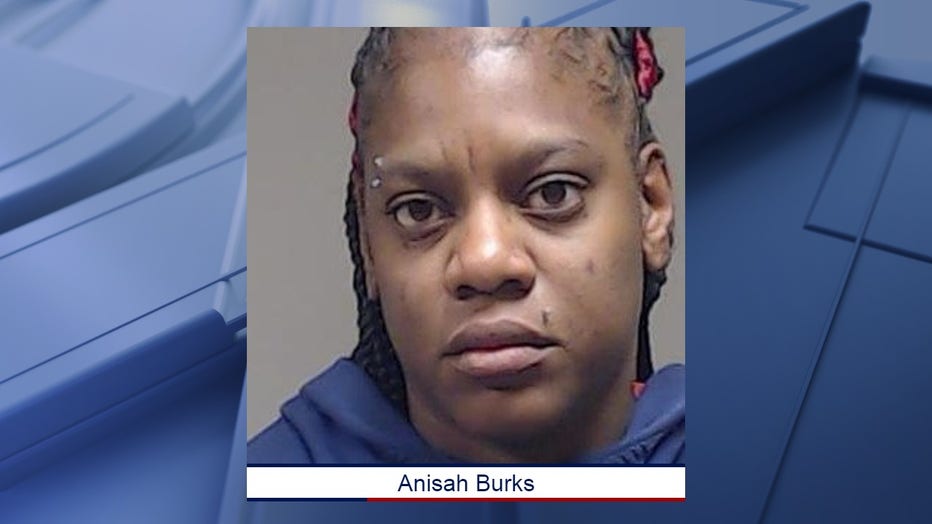 13-year-old boy reported missing in Fort Worth
Doctors and investigators determined their sudden illness was caused by THC, which is the active ingredient in marijuana.
Staff says they immediately called 911 once the children became sick.
The school was evacuated as first responders arrived, but police say 35-year-old teacher Anisah Burks took off.
Teen hit by car near middle school in White Settlement
Police say they found a Ziploc bag filled with the THC gummites inside a black hooded jacket left behind by Burks.
Court documents say Burks was contacted and interview late Monday evening at Prosper PD.
It is not clear if she willingly came to the police department on her own.
An arrest affidavit says Burks admitted to bringing the THC candy to the toddler classroom.
The teacher was booked into the Collin County Jail Tuesday morning and is charged with one count of felony possession of a controlled substance and four counts of injury to a child.
The arrest affidavit does not address how the toddlers obtained the edibles, and whether they found them while Burks was out of the room or if they got mixed in with other candy.
Primrose School of Prosper is reportedly cooperating with the investigation. 
In a statement released Tuesday evening the school says "as part of our stringent safety measures, we conduct background checks on all teachers and staff members prior to their hire. The individual involved was subjected to those same background checks as all our teachers.
The school says Burks was terminated immediately.
Primrose School says it believes this is an isolated incident and no other employees are involved.
The school will re-open Wednesday morning after it was sanitized Tuesday.
The Texas Department of Family Services' Child Care Licensing Division has been notified.