On Your Side: Now is the time to revisit your electricity plan for lower rates
CORINTH, Texas - Electricity rates have dropped to their lowest price since February 2021. They are down some 10 cents per kilowatt hour.
If you signed a contract during the last two years of peak pricing, it may be time to switch plans.
At the home of Gena Glasco in Corinth, her four kids aren't the only thing growing fast. Thanks to soaring temperatures, her electric bill has ballooned.
"The electric bill this month was right at $900. Last month, it was $600," she said. "And before that, it was $300. So like every month, we're doubling."
The next bill is already on track to climb even higher.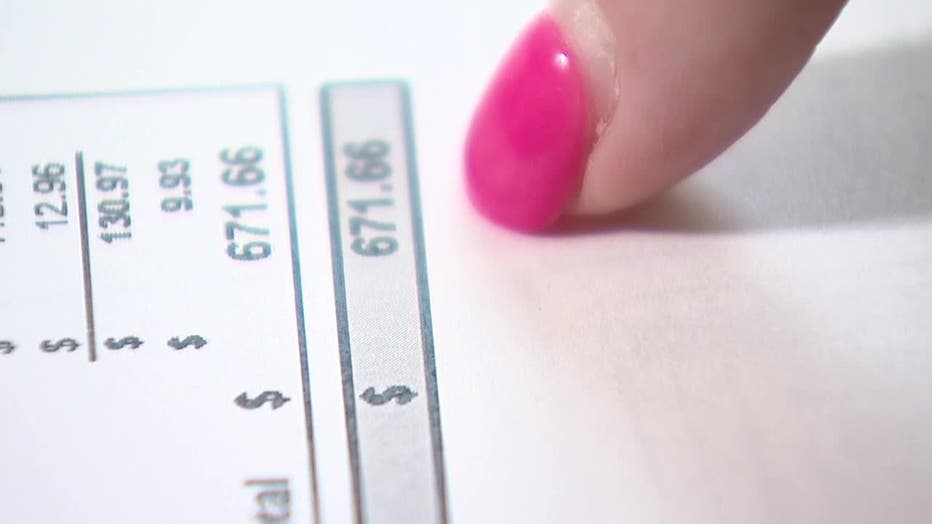 Glasco is among the hundreds of thousands of Texans who are overpaying for their electricity because they signed up for a plan in the last year or two when rates were hovering at 17-22 cents per kilowatt hour.
Check the rate on your bill. If your rate is that high, it may be time to switch providers — even if it means paying an early termination fee.
Myndi Luevano is with Energy Ogre One, a company that monitors and shops the deregulated energy market in Texas for you to make sure you're in the lowest rate plan possible.
People can sift through thousands of plans on the market. The thing is many people don't, including Glasco, who admits she's just kind of always been with her provider.
"I think it was kind of the easy button. They're well known," she said. "It's easy to sign up. They're everywhere, so it's just sort of easy."
Glasco also says she's felt somehow more secure staying put, even though it's come at a huge cost.
And navigating available rates on her own?
On the state-sponsored website, the bold print sounds great. But use more and the rate climbs. Use less, and it can double. 
Glasco says she frankly has no idea how to pick the sweet spot.
FOX 4 used the free savings calculator at energyogre.com to run a half dozen bills from viewers.
All were in high-rate plans, and all were slashed even after paying an early termination fee.
One viewer currently paying 19 cents an hour slashed to 13 cents an hour, which is a $1,155 savings.
Even one viewer saved $548, despite their low usage which hovers at less than 500 kilowatt hours.
It's the same electricity from the same source. So why pay more?
"A lot of people like her are in a legacy plan. They think that they're getting a better deal by staying," Luevano said. "They don't know switching up your electricity provider each year is the way to go because the rates change so drastically."
Energy Ogre's secret sauce, so to speak, is matching your actual usage with a plan's sweet spot for maximum savings.