Mesquite police officer murder: Jury finds suspect guilty in just minutes
MESQUITE, Texas - A Dallas jury found a man guilty of capital murder in the shooting death of a Mesquite police officer.
Jaime Jaramillo was found guilty on Wednesday for killing Officer Richard Houston.
Officer Houston was shot three times in December while responding to a disturbance call outside a grocery store.
Prosecutors said Officer Houston never had a chance to defend himself. 
Police said Jaramillo shot Houston and then himself while fighting with his wife over an alleged love affair.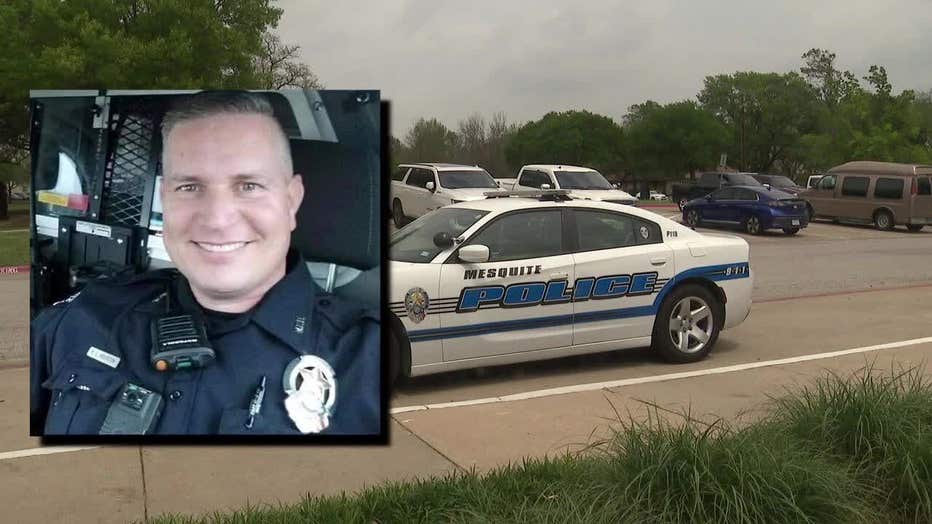 RELATED: Hundreds gather for funeral of fallen Mesquite police officer
Prosecutors said just after Officer Houston activated his body camera, Jaramillo got out of a vehicle with a gun.
"Richard notices it and he begins to retreat back. Four shots are fired by the defendant before Richard ever gets his gun out of his holster," said Prosecutor Jason Hermus.
Jurors also heard the 911 call Jaramillo's daughter made from the scene. She identified her father as the shooter during the call.
Jurors deliberations only lasted a few minutes before the guilty verdict was announced.
Jaramillo will spend the rest of his life in prison without the chance of parole.
Shortly after the jury's decision the Mesquite Police Department put out a statement saying in part, "With this verdict, we believe justice has been served and closure has been provided for the family of Officer Richard Houston and all of those involved in this tragedy.  Officer Houston's legacy will live on at the department, and his life and service will continue to be celebrated."
The Dallas County District Attorney John Creuzot released a statement after the verdict .
Officer Houston leaves behind a wife and three children.