Jury selection underway in trial of Billy Chemirmir; defense attorney facing solicitation charge
DALLAS - Jury selection started Wednesday in the trial of an accused North Texas serial killer. Police said Billy Chemirmir killed more than a dozen elderly women.
Chemirmir has been indicted on 18 counts of capital murder for deaths that took place between 2016 and 2018 in Dallas and Collin counties.
A jury is expected to be seated by Friday afternoon, with the trial beginning on Monday. But it's unclear if the lead defense attorney will be in court Monday, as he's dealing with his own criminal charge.
RELATED: Dallas serial killer suspect indicted on 18th murder charge
Dallas-based attorney Phillip Hayes, 48, was arrested on a charge of solicitation of prostitution last Friday in Smith County. Hayes was in Tyler last month for another capital murder trial, defending a nurse charged with killing multiple patients by injecting air into their arterial systems.
According to an arrest warrant affidavit, Hayes was texting an undercover officer beginning on October 5. The affidavit states Hayes agreed to pay $110 in exchange for sex.
Hayes was taken into custody at the meet-up location, but officers decided to wait until the trial was over before filing the warrant. The nurse, William George Davis, got the death penalty and Hayes was arrested nine days later.
Hayes told The Dallas Morning News his arrest will not affect his ability to defend Chamirmir, who is not facing the death penalty in his Dallas County cases.
Charmirmir is accused of posing as a utility or maintenance worker to gain entry to senior living facilities and homes where his elderly victims lived alone. They were then suffocated and robbed of their jewelry. 
The victim in the first case is 81-year-old Lu Harris, who was murdered in her Dallas home in 2018. 
Plano police reportedly found her body while they were investigating Chemirmir in a separate case. A family member became suspicious that Chemirmir, who had been posing as a home health care worker, was stealing from their relative.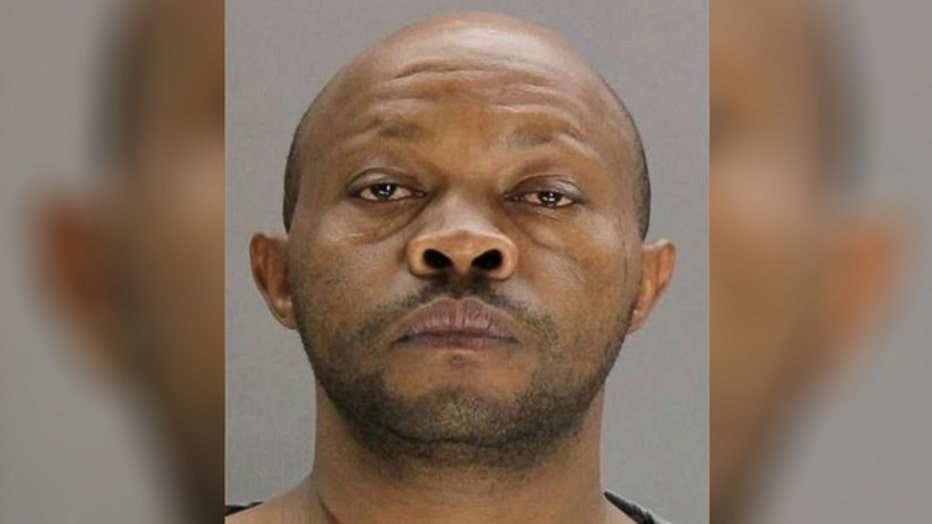 RELATED: Source: Dallas murder suspect linked to other home health care deaths
Police said officers began following Chemirmir and while conducting surveillance saw Chemirmir dump a jewelry box. They found him with jewelry, cash and a set of keys.
Police were able to trace the keys and jewelry box back to the home where Harris was found dead from homicidal violence. A source told FOX 4 she was found with a pillow nearby and her makeup smeared.
RELATED: Dallas County won't pursue death penalty for alleged serial killer Billy Chemirmir
Attorney George Milner, who is not involved with the case, says this high-profile serial killer scenario poses a potential challenge to the defense.
"You've got the problem of very adverse media attention. Anyone who has remotely been paying attention has formed a bad opinion of this guy," Milner said.
Dallas County District Attorney John Creuzot's office is seeking a sentence of life in prison without the possibility of parole.
Prosecutors in Collin County have not ruled out pursing the death penalty if Chemirmir is tried there.
READ MORE:
Suspected serial killer linked to 3 more murders at North Dallas nursing home
Police: Murder suspect may be linked to more elderly deaths in North Texas
Police working through tips in serial murders investigation
Healthcare worker charged in Dallas woman's death accused of killing 6 others