Trial for father of Garland 14-year-old triple murder suspect set to start this week
GARLAND, Texas - The father of a Garland teenager who is on the run after police said he fatally shot three teens and injured a fourth inside a convenience store in December 2021 is expected to stand trial in Dallas County this week.
Investigators believe Richard Acosta drove his 14-year-old son, Abel Acosta, to commit the murders, and they allege that he knew it was going to happen.
The father's attorney suggests otherwise.
The girlfriend of one of the victims spoke with FOX 4 ahead of this week's trial.
"He always brought me flowers, like every month," Michelle Castillo recalled.
[REPORTER: "Now you bring him flowers?"]
"Yeah," she responded.
Castillo is talking about 14-year-old Xavier Gonzalez, who she said was her first love.
He was one of three teenagers murdered inside a Garland convenience store on the day after Christmas in 2021.
RELATED: Police identify 14-year-old wanted for triple murder at Garland convenience store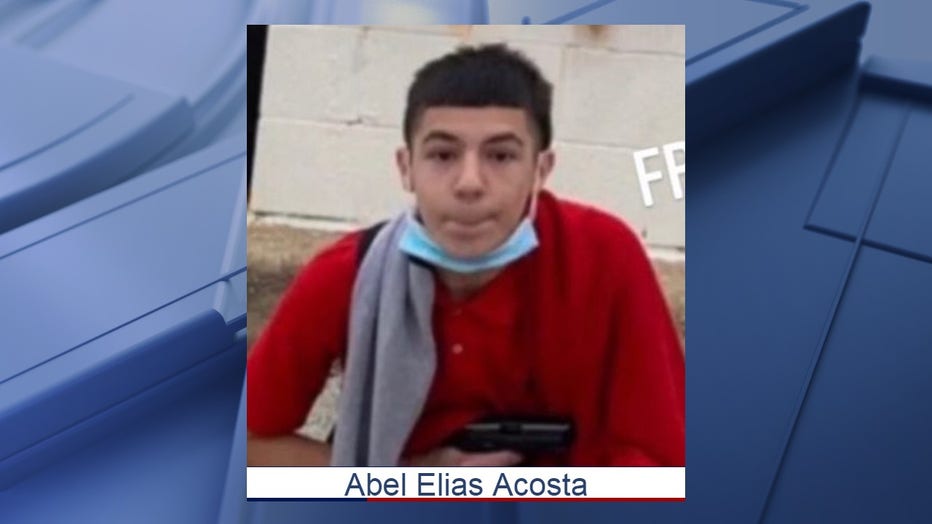 The alleged shooter is still on the run. Garland police said Abel may have fled to Mexico, with help, to avoid prosecution.
Investigators believe Abel targeted 17-year-old Rafael Garcia and 16-year-old Ivan Noyala because of a prior incident.
Police said Gonzalez was an innocent bystander who was at the store buying tacos for his family.
"We was always there for each other," Castillo added.
Castillo said she was texting back and forth with Gonzalez while he was waiting for the tacos, but then the messages from Gonzalez stopped.
"He opened my text but like he never texted back," Castillo recalled. "He just never responded."
Police said Abel crept toward the store and opened fire.
His father is the accused getaway driver. Richard turned himself in the day after the killings.
His trial begins this week. He's charged with capital murder.
RELATED: Father of Garland 14-year-old triple murder suspect indicted on capital murder charge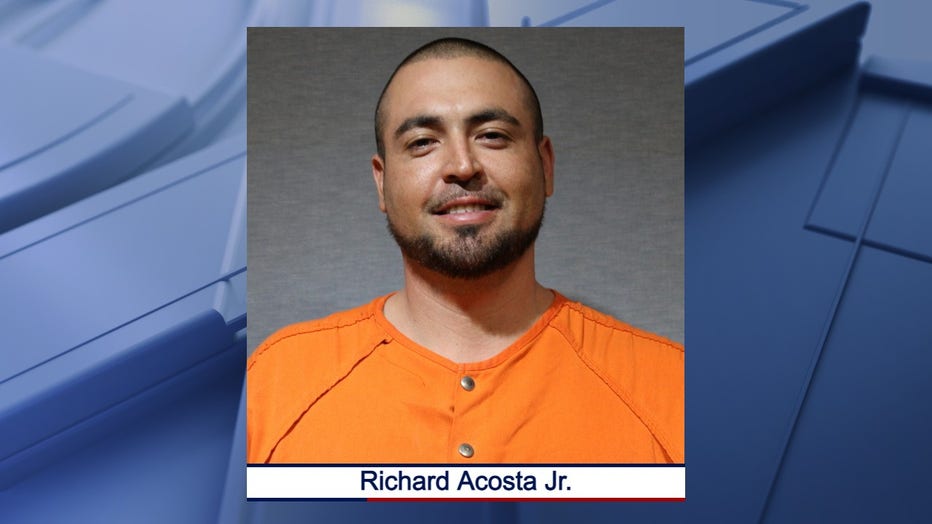 "We generally see people that are not considered the shooter perhaps facing less severe charges," former Dallas County prosecutor and current criminal defense attorney Russell Wilson explained.
Wilson, who is not directly tied to this case, said that while Richard's capital murder charge is not exactly common for someone who is not accused of pulling the trigger, it's not necessarily out of line.
"You don't have to be the shooter if you're doing something to assist the person," Wilson said. "Our most common scenario is the folks that agree to do the bank robbery. The person who's driving in the bank robbery is usually just as culpable as the person who goes inside and does the bank robbery."
Richard's attorney, Heath Harris told FOX 4: "We firmly believe that the credible evidence is going to show that he did not know and is not a party to this horrific shooting that his son committed. This is really just a gang-related shooting…This is his son participating in gang activity that [Richard Acosta] had no idea that he was involved in."
Harris said his client will testify this week.
Back in December, Garland PD Det. Lucas Shupe told FOX 4 he believes evidence will show Richard knew his son was going to kill the teens.
"He did not cooperate, because he requested a lawyer and said he did not want to talk with us," Shupe said.
[REPORTER: "Is there information that you have that shows Richard Acosta knew what his son was going to do that night?"]
"I believe we do, yes," Shupe responded.
RELATED: Teen suspect still on the run one year after shooting that killed 3 teens in Garland
"I think that will be where they focus very heavily on, what he knows prior to the shooting happening," Wilson said.
It's unclear if there's any evidence that Richard knows where his son is.
Wilson believes it won't necessarily help his case.
"I think both sides will try to use that information," he added.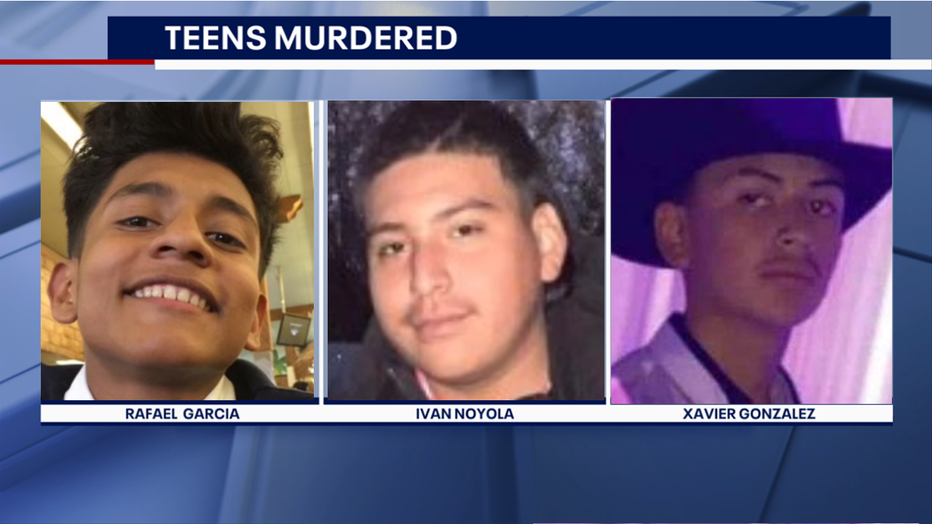 Castillo said she'll never forget Gonzalez.
"We just want them to, like, pay for what they did," she said.
She regularly visits his gravesite.
"I just talk to him, like, tell him how my life is going," Castillo added.
She never imagined that this is how her first love would end.
"He was really special," she said. "He was a good kid. He was a good boyfriend."
PREVIOUS COVERAGE: