Frisco ISD to offer virtual learning option due to rising COVID-19 cases
FRISCO, Texas - Some Frisco parents and grandparents were happy to hear Tuesday the district will offer virtual learning for children who are too young to be vaccinated against COVID-19.
The option will be available to about 29,000 students who are under the age of 12.
The school superintendent says a rise in COVID-19 cases, particularly the Delta variant, led him to this last-minute decision to offer virtual classes to select students. The details are still being worked out.
Some teachers will be making some last-minute adjustments too.
Superintendent Dr. Mike Waldrip says the virtual option will be available to students who are too young to get the COVID vaccine.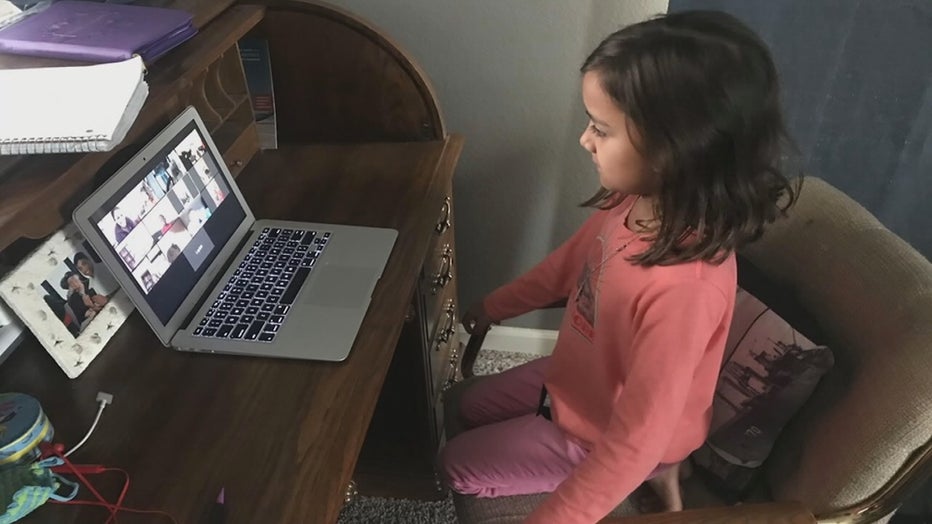 It's too soon to tell how many students will enroll in online learning.
The Texas Legislature failed to pass a bill that would have funded virtual learning this school year. The Texas Education Agency has also denied funding waivers.
Dr. Waldrip says currently there is no means for Frisco ISD to receive funding for virtual learners but added that the district will find a way to make this opportunity happen.
Because of the late decision, the district plans to push the start date of virtual learning. In-person classes start next week on Aug. 12.
RELATED: 
Back to School: COVID-19 questions and answers for the 2021-2022 school year
Lack of state funding forcing some North Texas schools to rethink virtual learning options