Fort Worth mayor, councilman receive no punishment for violating Aaron Dean trial gag order
FORT WORTH, Texas - Fort Worth Mayor Mattie Parker and City Councilman Chris Mettles will not be punished for speaking publicly about the Aaron Dean trial.
The two were accused of violating a gag order that was first issued for the case after former Fort Worth police officer Aaron Dean was arrested for the death of Atatiana Jefferson in 2019.
Judge George Gallagher said Mayor Mattie Parker appeared in court Tuesday, a day ahead of schedule, due to a conflict.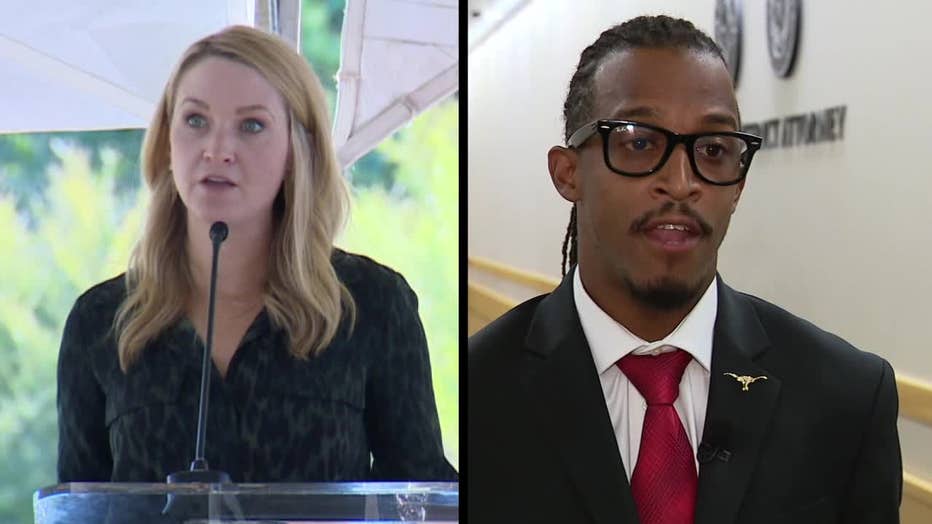 "The mayor apologized for issuing the statement that she issued, and she recognized she had violated the court's order," the judge said on Wednesday. "She said that she did it because she felt that the community needed an answer in regard to the initial verdict of guilt/innocence in the Dean case."
RELATED: Atatiana Jefferson's sister is gravely ill, family attorney says
Nettles showed up to court Wednesday with his attorney. He followed suit privately in Judge Gallagher's chamber.
"Councilman Nettles has appeared and has apologized to me for his remarks," the judge said. "He realizes his remarks could've affect the ability of jurors to come down in the future to have a chilling effect."
The judge said he would not take action against Nettles or Parker because he believes their actions were not intentional. 
"So with that, I will make no finding of any type of action against either Mayor Parker or Councilman Nettles," Gallagher said. "I am satisfied that your actions were not intentional, and it is time for us to move on."
Gallagher noted that Jefferson's sister is gravely ill. Amber Carr's son, Zion, was with Jefferson the night she was killed.
As of Wednesday, Carr began hospice care. She is battling congestive heart failure and is said to have just days to live. 
"I want everything involving this Aaron Dean case to be finished," the judge said. "This was a tragic situation involving our community, and it continues to be more tragic with the illness of Miss Carr. She attended this hearing, and you could tell she was very sick."
Attorneys for Dean, who was convicted of manslaughter, argued for a change of venue for his trial last month because of the publicity surrounding the case.
RELATED: Aaron Dean trial: What is the difference between murder and manslaughter?
Nettles' office put out a statement calling the verdict a slap in the face to the Black community. Parker called it a measure of justice.
"He also recognized his remarks could have caused constituents, residents of the city of Fort Worth who were on the panel to be concerned about them doing their civil duty as a juror," the judge said.
The judge actually paused the sentencing proceedings to call in the councilman.
The purpose of the gag order was to help protect the integrity of the case. 
Both the mayor and the councilman issued public statements once the verdict had been reached but before the sentencing phase had begun.
RELATED: Aaron Dean serving sentence at state prison in Southeast Texas
Both were facing contempt of court charges, which carry a fine of up to $500 and up to six months of jail time. However, they did not receive any punishment.
Lee Merritt, the attorney for the Jefferson family, will also have a hearing Thursday for allegedly violating the gag order.