Fort Worth police credit the public with helping them ID, find serial armed robbery suspect
FORT WORTH, Texas - Fort Worth police said several tips came in last week identifying the man suspected of several armed robberies, and even more came in revealing where he might be staying.
On Saturday, SWAT units were called in and he was taken into custody, along with his older brother.
A cross stands on the Fort Worth/Saginaw border symbolizing a terrifying day inside Sunny's Market convenience store on North Main Street. 
Surveillance video from inside the store on January 2 shows a gunman, who police believe was 18-year-old Donovin Copeland, shooting and killing a small dog named Peanut behind the counter before holding the clerk at gunpoint. 
Investigators said Copeland demanded cash and also took the victim's vehicle.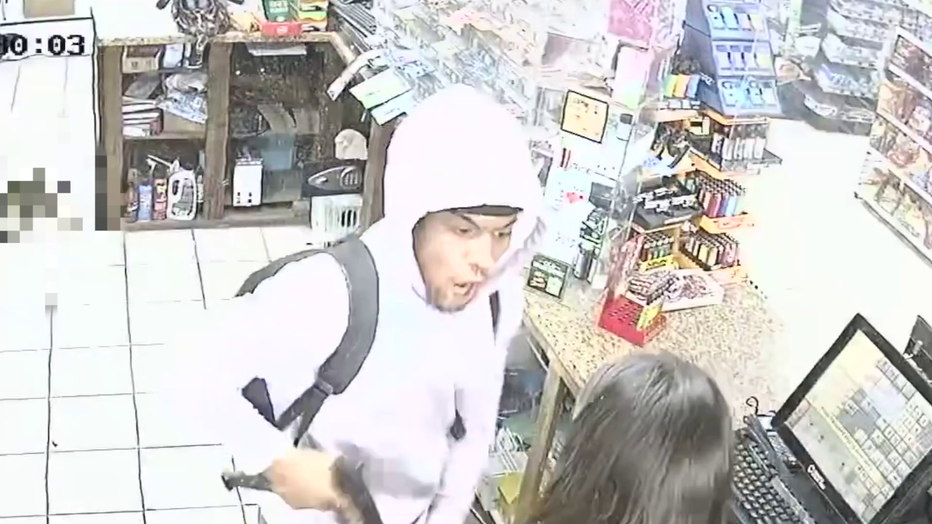 (Courtesy: Fort Worth Police)
PREVIOUS STORY: Fort Worth police looking for suspect who shot dog during robbery
Sunday, employees inside Sunny's Market said they are still shaken, but relieved Copeland is in jail. 
"Donovin would have continued his crime spree until he was caught," said Buddy Calzada, with the Fort Worth Police Department.
Saturday, Fort Worth police and SWAT units conducted surveillance at an apartment off Vega Drive on the city's southwest side. 
Detectives received a tip that Copeland could be close by. 
"The most beneficial tip was on Saturday morning. It was a reliable tip. We do want to thank our community," Calzada said.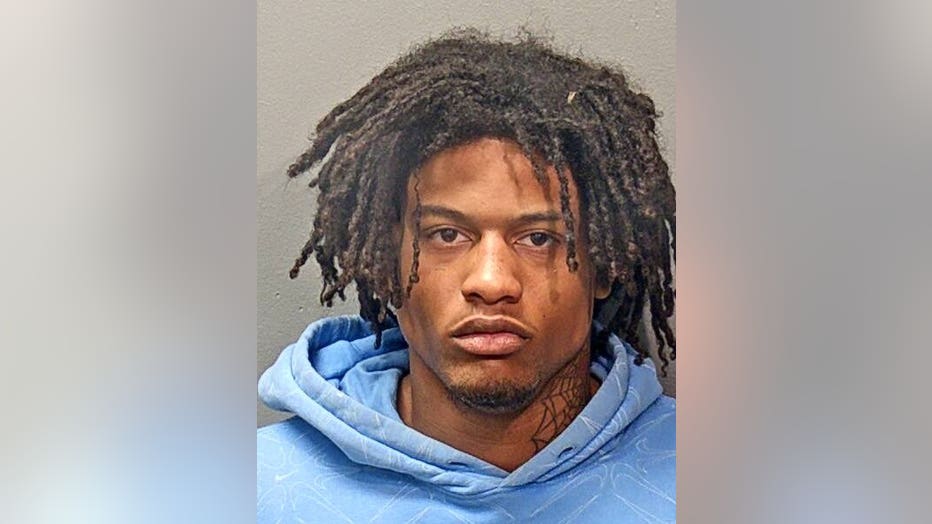 Investigators spotted the 18-year-old and his 21-year-old brother, Billy, leaving an apartment and getting into a vehicle. 
Officers quickly took the brothers into custody. 
Police reportedly found a handgun on Billy and charged him with unlawful possession of a firearm by a felon and harboring a fugitive.
After a search of the apartment, police also said they recovered a rifle.
"The handgun that was located on Billy, which is Donovin's brother, was taken and stolen from one of the robberies Donovin was involved in," Calzada explained.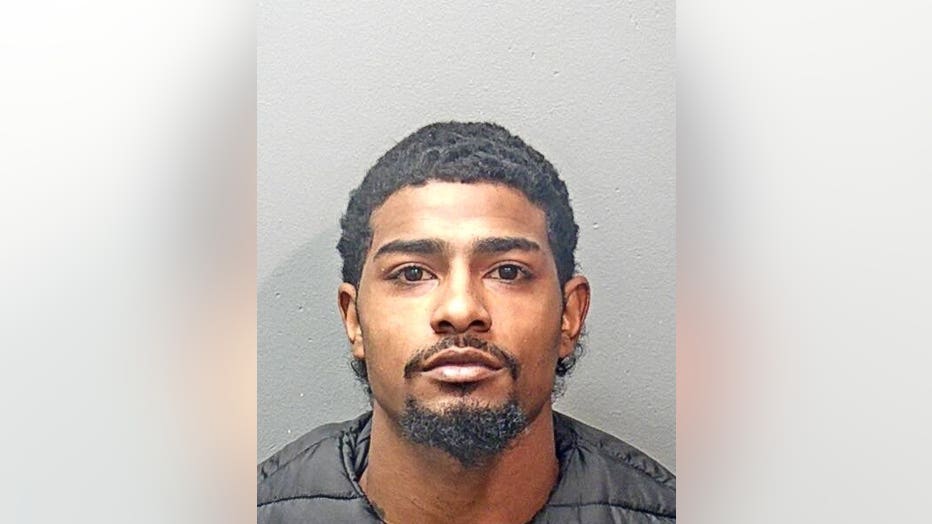 RELATED: Man accused of shooting dog during robbery in Fort Worth accused of several other armed robberies
It's unclear if his older brother lived at the apartments or if the brothers were staying with someone else.
Just 24 hours before police made the two arrests, Fort Worth robbery detectives had asked the public for assistance in locating Copeland at a press conference.
"He is one of the most dangerous and violent young men I've come across and I have been in robbery for 12 years," Fort Worth PD Det. Brian Raynsford said.
Copeland now faces four counts of aggravated robbery.
Fort Worth police said the 18-year-old is linked to at least four armed robberies dating back to December.
In the string of robberies, police said someone was shot at or pistol-whipped each time.
Plus, police said all of the victim's cars were stolen, before later being recovered in separate locations in Fort Worth. 
According to police, Copeland's most recent target was the Valero gas station off Longhorn Road.
A clerk showed FOX 4 where Copeland is believed to have fired one shot through the cigarette holder. 
Police said Copeland then took off with money and the employee's vehicle. 
After a crime spree lasting several weeks, police believe they have the person responsible, as Copeland and his brother are locked up.