Man accused of shooting dog during robbery in Fort Worth accused of several other armed robberies
FORT WORTH, Texas - Fort Worth police said the man wanted for shooting and killing a dog during the robbery of a convenience store earlier this month is responsible for a string of armed robberies.
Police identified the suspect as 18-year-old Donavin Copeland.
Police said he robbed at least four businesses, all within a mile of each other, starting in December.
"He is one of the most dangerous and violent young men I've come across, and I have been in robbery for 12 years," Fort Worth PD Det. Brian Raynsford said.
The most recent robbery happened this week, and the suspected uses the same MO, in which he pulls out a gun, uses it, then steals money and cars.
"All of these robberies, someone was shot at or pistol whipped by the suspect," Raynsford said. "All of the victims' cars were stolen and were all later recovered in separate locations in west Fort Worth." 
The first robbery happened at a convenience store in Saginaw on December 7. 
Detectives said Copeland shot at the clerk, missed, but took money and took his car.
A few weeks later, on December 27, investigators said Copeland and someone else robbed a game room.
The victim in that case was pistol whipped, and again, money was stolen and so was the victim's car.
On January 2, police said he shot and killed Peanut, a store clerk's dog, held the clerk at gunpoint, then stole her car.
"This person obviously does not have any qualms about pulling the trigger," Raynsford added.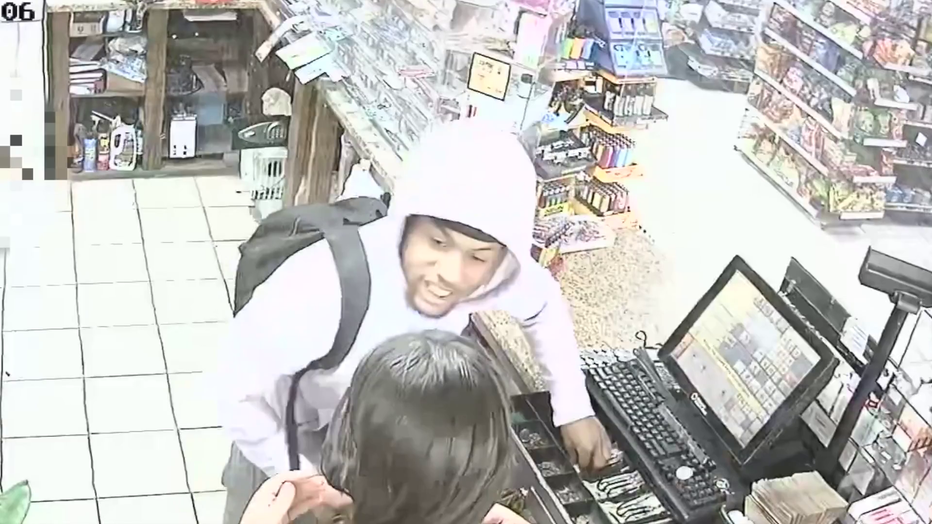 (Courtesy: Fort Worth Police)
PREVIOUS STORY: Fort Worth police looking for suspect who shot dog during robbery
Fort Worth police said Copeland's most recent crime happened Wednesday, when he is accused of pulling out a gun, firing shots into the ceiling, before stealing money and a clerk's vehicle.
"It's crazy, he is actually walking in, he is shooting his gun, it's not like he is just coming in to scare you. He is actually firing his gun, that's scary," said Alex, who owns a store between two of the stores that were robbed.
Alex didn't want to use his last name or have his face shown.
On Friday, a sign was posted on his front door saying it was locked, and asked customers to knock in order to get inside.
"It's better to be safe than sorry. For me, the best option is to lock my door. I have seen his face, so I know if he walks up to my door, my door is locked," he added.
Police were able to identify Copeland with information that came from the public, but they still need further help from the public to actually find him.
Detectives went to his home in Saginaw and said they found evidence.
"Firearms were located, as well as physical evidence we believe are linked to the robberies," Raynsford said.
He was not home, but his parents were and they're now cooperating with police.
"If you see this person, assume he is armed and extremely dangerous," the detective said.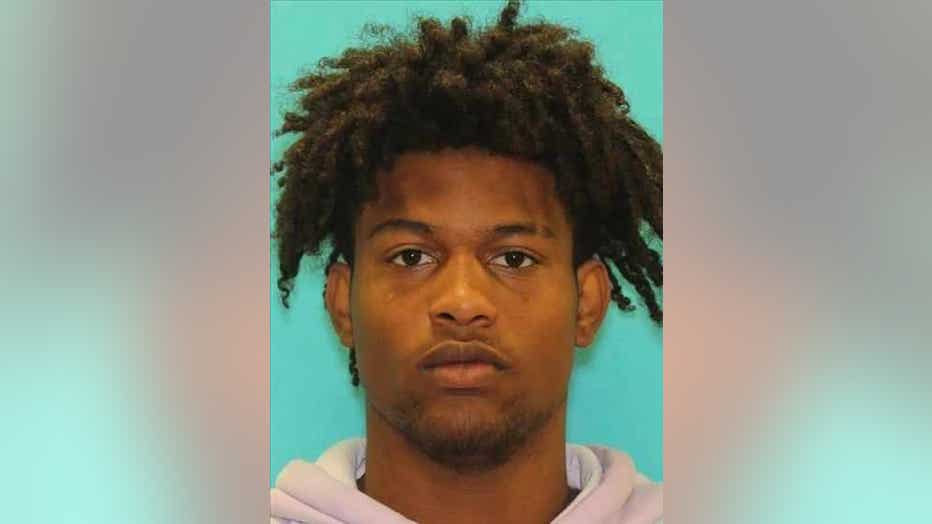 Copeland is linked to other crimes in the area as well.
He was arrested in Denton County in September for unlawful use of a motor vehicle.
In October, Parker County deputies pulled him over and put him in a squad car while they searched his vehicle.
He escaped custody and deputies found a gun and drugs. 
In November, police said he attacked a woman in a motel room in White Settlement and stole her car.