Fort Worth council votes against mask mandate inside city buildings
FORT WORTH, Texas - The Fort Worth City Council has voted against a citywide mask order.
The order would have required to wear masks inside city facilities – from city hall to rec centers and libraries.
It would have also strongly encouraged everyone to mask up when indoors and where people cannot socially distance themselves.
MORE: Coronavirus coverage
The proposal for a mask mandate in city buildings drew citizens both for and against it.
"I hope you'll do the right thing," said resident Max Krochmal. "Masks are the really the least that can be done in terms of prevention."
"I did not elect you to make decisions for me and my family. I elected you to fix my streets," said resident Al Alu. "We all know this is just a precursor to the ultimate lockdown that you guys want to get."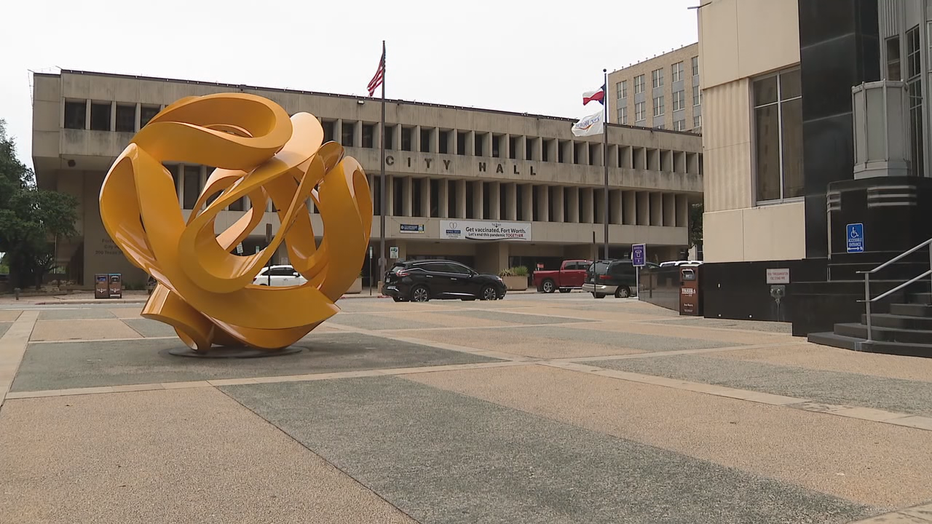 Councilmembers also weighed in.
"No one on the council wants to restrict what we can do," said Councilman Carlos Flores. "But consider this for a moment: the pandemic is restricting how we live, like it or not. Public entities are notwithstanding. It's here, folks. And it's affecting us all."
"It's a little bit too complex right now," said Councilwoman Gyna Bivens. "So it's the confusion and arrogance that I've seen on both sides. I'm just not ready to support this."
Bivens suggested city staffers who deal with the public would too suddenly be met with backlash.
Councilman Chris Nettles, who initiated the proposal, went further by underscoring the political debate.
"Greg Abbott does not know anything about Fort Worth," he said. "He does not live here. He does not shop here."
Nettles likened the mandate to the plexiglass partitions separating council members.   
"If we are not going to vote for mask mandate, then take these plastic things down because it doesn't mean nothing," he said. "Let me speak because I'm supporting the mask mandate."
Mayor Mattie Parker gave her opinion just before voting against the mandate.
"I understand there is a need here to draw lines, but I don't think a political statement right now is beneficial to the citizens of Fort Worth," she said. "What we need to do is give each other grace, work together to get through this pandemic."
Parker's response included a reference to Gov. Abbott's statewide ban of mask mandates.
"You may not like the decisions he's making, but you don't have the information in front of you that he does," she said. "And I do have a problem when we buck authority, and we are not going to follow through. And that's what's happening across the state of Texas."
Ultimately, the proposed mask mandate for city buildings failed to pass. The vote was 4-5.
There were indications that the city would start by installing signage once again that strongly encouraged face coverings in all city buildings and facilities
 Fort Worth has not required masks in public places since March.
RELATED: 
Texas Supreme Court sides with Gov. Abbott, temporarily blocking Dallas County mask mandate
Dallas ISD to keep mask mandate in place despite Texas Supreme Court ruling