Fire engulfs old high school in Mineral Wells
MINERAL WELLS, Texas - A fast-moving fire destroyed an abandoned high school in Mineral Wells, west of Fort Worth.
The fire broke out Sunday evening at the old Mineral Wells High School building.
The building opened in 1915 and was the city's high school until 1953. Then it was a junior high and elementary school.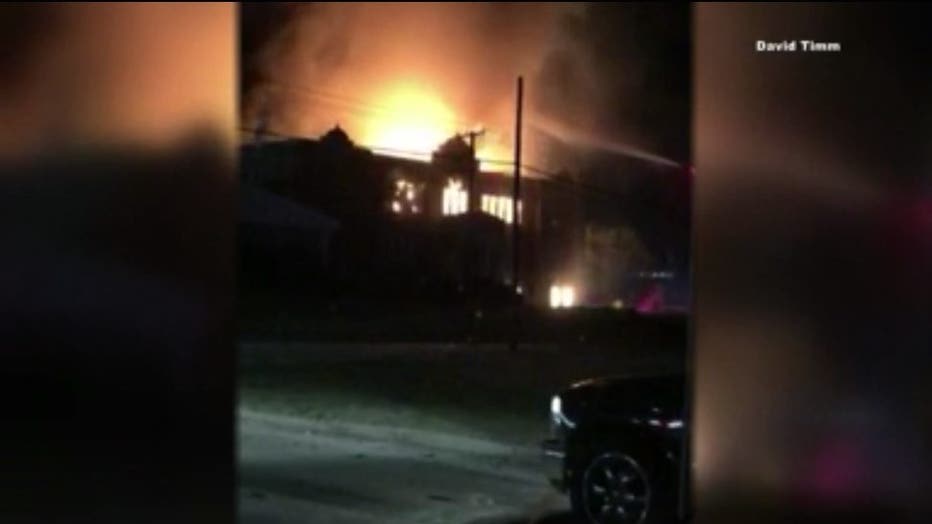 It has not been used as a school since the 1970s.
Investigators are still trying to determine the cause of the fire.
The senior center located next door was also damaged and is closed until further notice.
READ MORE:
9-year-old boy dies from injuries suffered during Astroworld music festival
Castle Hills becomes annexed into city of Lewisville
Woman killed, man critically injured in shooting outside Dallas Academy Sports + Outdoors
8-month-old fatally struck after falling out of moving vehicle in Irving