Castle Hills becomes annexed into city of Lewisville
LEWISVILLE, Texas - The master-planned community of Castle Hills will officially be annexed into the city of Lewisville Monday.
This plan between Bright Realty and their partnership with Lewisville has been in place since Castle Hills broke ground in the 90s.
Now, more than 4,000 homes, parks, trails, a golf course, and apartments will be added to the city of Lewisville at midnight. 
Monday morning, Castle Hills homeowners will wake up in new city limits. Sunday night, some still had mixed feelings. 
"We are excited," said Kim Heliste, who lives in Castle Hills.
"It's like we are being forced to deal with it," said Demetrious Murray, who lives in Castle Hills.
At midnight on Sunday, the community of Castle Hills will officially be annexed into the city of Lewisville.
The annexation of almost 3,000 acres and 18,000 people bumps up Lewisville to No. 29 in the state's largest cities.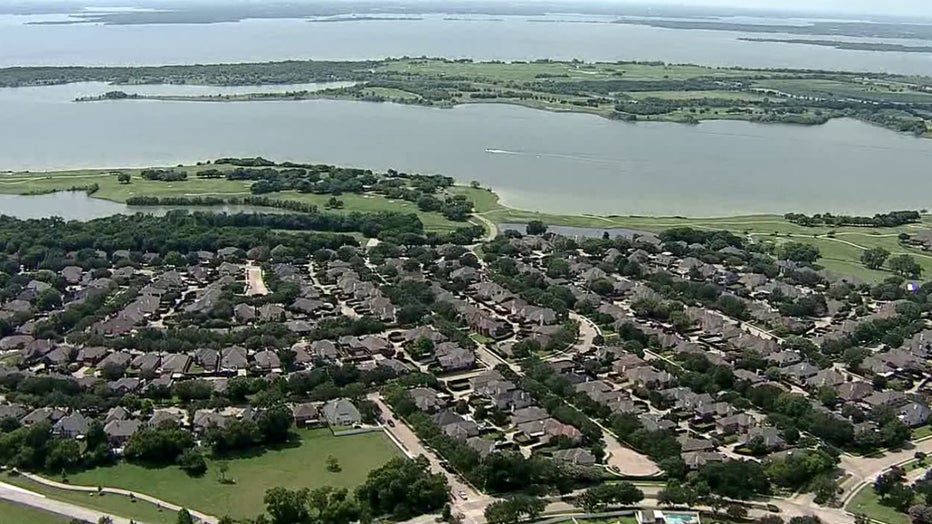 The city is set to jump six spots, with a population of 131,000.
Plans have been in the works for 25 years. 
Even though Murray knew this day was coming, he says he doesn't agree. 
"It's like classrooms, the less kids you have in the classroom, the more attention they get," he said. "Being in less in population here in castle hills, we got more attention."
"They actually get a lot more representation," Lewisville Mayor TJ Gilmore said.
Gilmore said city services will be built in, including 24/7 Lewisville police and fire. 
Previously, first responders were contracted out to patrol.
Animal services came in from Denton County. 
Also, instead of individual water districts, Castle Hills residents will now be under the city of Lewisville water. 
"For the vast majority of Castle Hills residents, it will be a reduction in their rate for their property tax for the city," Gilmore said. 
"Looking forward to that benefit as well," Heliste said.
It's a perk Heliste is on board with. 
She received her welcome packet from the city of Lewisville this weekend. 
"I am glad that we are finally doing it," Heliste said.
Current Lewisville residents also will not see an increase in their property taxes. 
The city sat through decades of meetings and hours of public hearings to reach this point. 
But with an all clear from all the Castle Hills water boards and a unanimous city council vote, Gilmore said Lewisville is ready.
"I don't think you will ever see anything like this happen again in Texas," He said.
The city of Lewisville is also adding another city council position for representation. It will now be six members, instead of five.
READ MORE: Rep. Colin Allred discusses how infrastructure bill will impact North Texas