9-year-old boy dies from injuries suffered during Astroworld music festival
DALLAS - A 9-year-old boy from Dallas is the 10th person to die from injuries suffered at the Astroworld music festival in Houston.
Ezra Blount was on his father's shoulders watching rapper Travis Scott when the crowd of 50,000 people surged. 
Two boys at Ezra's school say he was talking about Astroworld right up until he left for the trip to Houston with his dad. Sunday night, the boys were told their best friend didn't make it. 
A video taken by a concert-goer shows some of the final moments Ezra and his father spent together. 
Fans began pushing up against each other so hard to get to the front that some passed out. Some had heart attacks and others were trampled.
His father fainted but survived. Ezra fell and was trampled.
"When my son awakened, Ezra wasn't there. So he was making a frantic search to find Ezra. My wife got on the telephone and called around to every hospital until we located him," said Bernon Blount, the boy's grandfather. "When we located him, he was listed as John Doe. So the hospital really didn't know who he was, but we knew he was missing."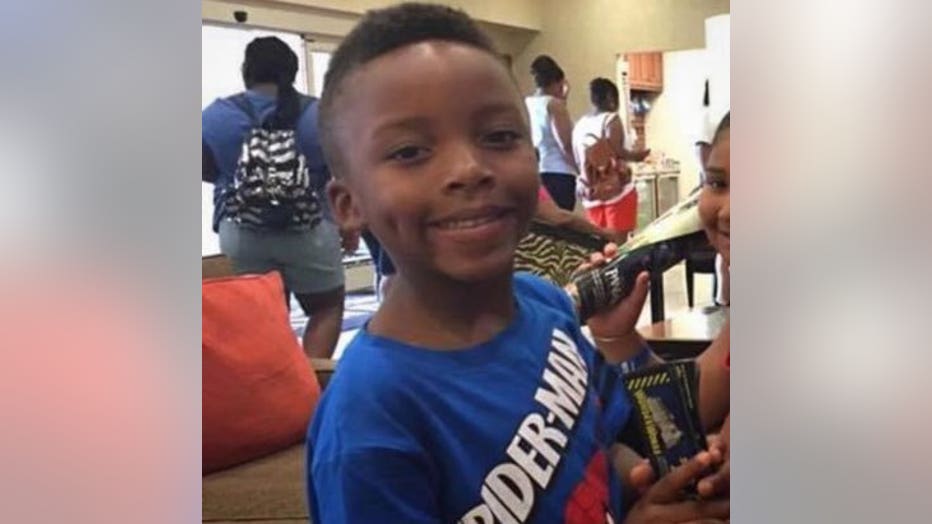 (Photo from Houston Mayor Sylvester Turner via Twitter)
The 9-year-old suffered serious brain and organ damage and had been in a medically-induced coma on life support.
Houston Mayor Sylvester Turner shared the news of Ezra Blount's death on Twitter.
"Our city tonight prays for his mom, dad, grandparents, other family members and classmates at this time," Turner said.
"The Blount family tonight is grieving the incomprehensible loss of their precious young son," said Ben Crump, the family's attorney. "This should not have been the outcome of taking their son to a concert, what should have been a joyful celebration. Ezra's death is absolutely heartbreaking. We are committed to seeking answers and justice for the Blount family. But tonight we stand in solidarity with the family, in grief and in prayer."
Crump has filed a lawsuit alleging Scott and organizers failed to stop the performance until after 40 minutes chaos broke out.
Francesca Natal's living room is familiar with hosting dance parties and video game hangouts. In the game Fortnite, one of Travis Scott's songs makes an appearance. 
11-year-old Aiden, his younger brother Zander and 9-year-old Ezra were inseparable. All three go to the same elementary school in Denton. But now, a piece is missing. 
"And I wish he could come back," Aiden said.
"Whenever I told him last night, he broke down," Francesca said. "And that's when I held him and heard him cry. And there is nothing I could do"
Francesca says she also noticed something in Aiden's hand: Ezra's school badge. The boys say he left it before he went to Houston.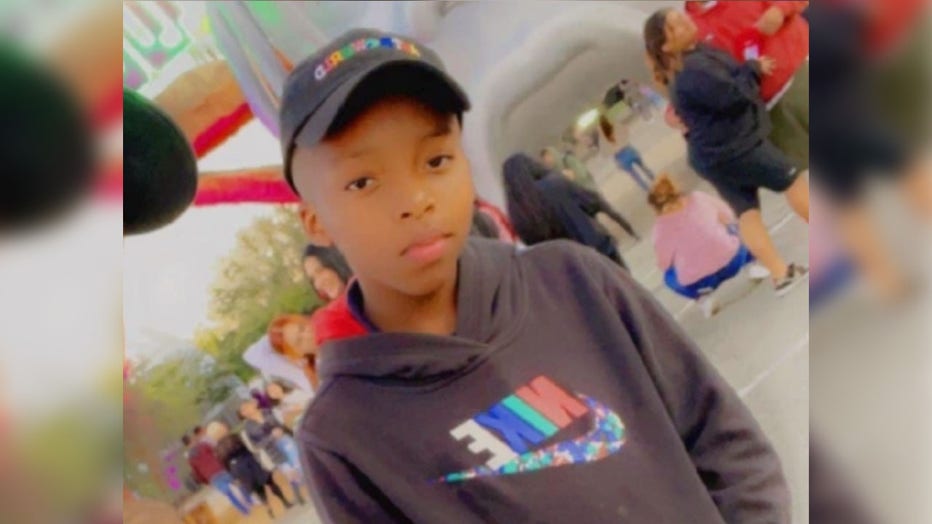 9-year-old Ezra Blount (Photo courtesy of Family, shared with permission)
"I wear it now," Aiden said.
Aiden decided to go to school Monday but not without the badge around his neck, making sure his best friend is always with him.
"No one ever thought that this would happen," Francesca said.
Ezra is now the youngest of the 10 victims to die. Eight people died on the night of the concert and Texas A&M senior Bharti Shahani died last week.