'Disrespect' prompted string of Dallas shootings that left 1 dead, 6 injured, affidavit says
DALLAS - Court documents reveal more details about the shooting outside a Dallas shopping center that claimed the life of a 19-year-old man. His mother and three other people were shot in the same area a day later while trying to mourn him.
Dallas police said 19-year-old Donavon Jones was killed Friday afternoon near the Discount Food Mart convenience store on Westmoreland Road near the LBJ Freeway.
An arrest warrant affidavit indicates he was somehow caught up in an argument in the parking lot between two other men – 20-year-old Cameron Cooks and 23-year-old Jacory Simpson.
Cooks told investigators he and his girlfriend had gone to eat at the nearby Wings and More restaurant. That's when Simpson allegedly disrespected him. 
"Nobody talks to me that way. He ain't my daddy," Cooks said, according to the affidavit.
Cooks responded by shooting Simpson several times. 
Simpson then pulled out his own handgun and shot Jones in the head. Jones later died from his injuries at the hospital.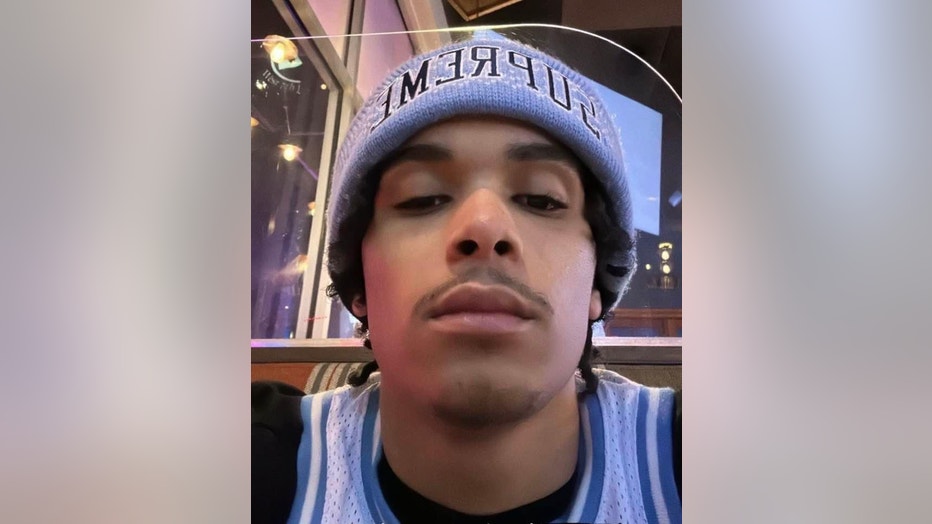 It's not clear if Jones was targeted or simply hit by mistake.
The affidavit states Simpson tried to climb over a counter inside the restaurant after he shot Jones. In the process, he appeared to shoot himself again with the gun he was carrying.
Simpson remains hospitalized in critical condition. He'll be charged with murder if he survives.
A juvenile male in a neighboring apartment complex was also hit by a stray bullet from Cooks' gun, the affidavit states.  
Cook surrendered to officers when they showed up to question him at his home in DeSoto.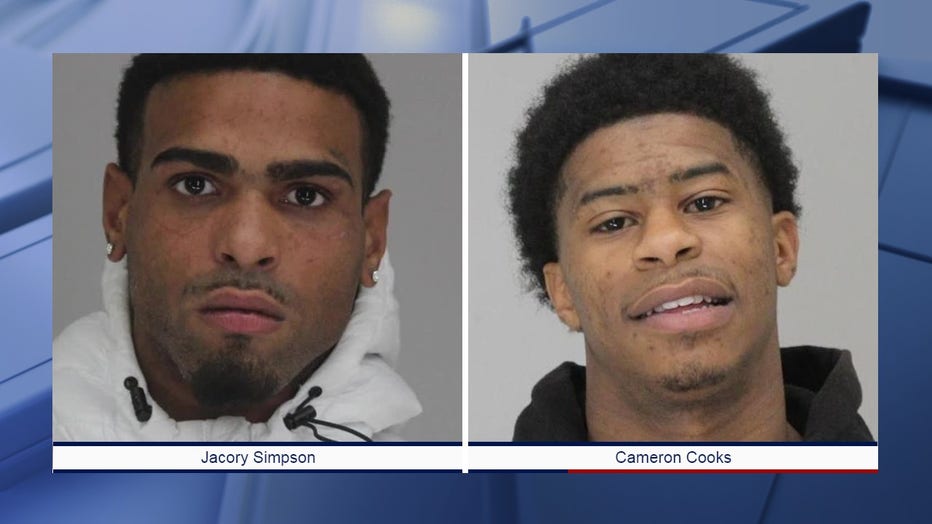 He told his mother, "I'm sorry. I'm sorry. I was tired of the bullying," the affidavit states.
Cooks is charged with assault causing bodily injury for allegedly shooting Simpson, and with two counts of aggravated assault with a deadly weapon for the stray bullets that went into the neighboring apartment complex and the convenience store.
Dallas police are still working to determine how all of this is connected to the drive-by shooting that happened at the same location Saturday night.
Police said someone inside a white Chrysler opened fire and hit four people who were attending a candlelight vigil for Jones.
The people at the vigil returned fire at the car before it drove off, police said.
One of the victims was Jones' mother. She told FOX 4 she was shot in the back and released from the hospital Sunday.
Police also say during Friday's shooting, a stray bullet entered an apartment across the street and nearly hit a 12-year-old boy sitting on the couch. 
The family who lives in the apartment shared photos of the shattered glass.
But the gun violence at the Red Bird intersection continued through the weekend. 
Donavon's mother says she organized a candlelight vigil for her son Saturday evening outside the same convenience store. She says 20 minutes in, they were targeted. 
"People are getting shot and running everywhere," she said. "I got shot twice in the back. It was so much blood all over that store."
Dallas police say someone from inside a white Chrysler opened fire on the crowd, spurring people in the crowd to shoot back. 
The other three victims were hospitalized in an unknown condition.
No arrests have been made in the drive-by shooting.