DeSoto teen charged in crash that killed Kimball High School mentor
DESOTO, Texas - A DeSoto teen has been charged in connection to the deadly wreck involving a beloved Dallas high school mentor.
DeSoto police say 42-year-old Hanan Ali-Lacy was at the intersection of West Pleasant Run Road and Ray Andra Drive on June 6 when she was t-boned by 17-year-old Norkendric Jackson.
Police say Jackson was driving more than 90 miles per hour in a 40-mph zone when he crashed into Ali-Lacy. She was pronounced dead at the scene.
The lead investigator says the teen was speeding up a hill and then down it. He had a 16-year-old female passenger with him. Ali-Lacy was pulling off a side street alone and likely didn't have time to get out of the way of the speeding car.
"It's highly possible that she didn't even see him coming," said DeSoto Police Chief Joe Costa.
The teen doesn't have a driver's license or a learner's permit. Jackson was driving a Lexus GS 350. 
Jackson was arrested Tuesday morning and taken to the hospital for a medical evaluation before being booked at the Dallas County Jail. He is charged with manslaughter, a second-degree felony.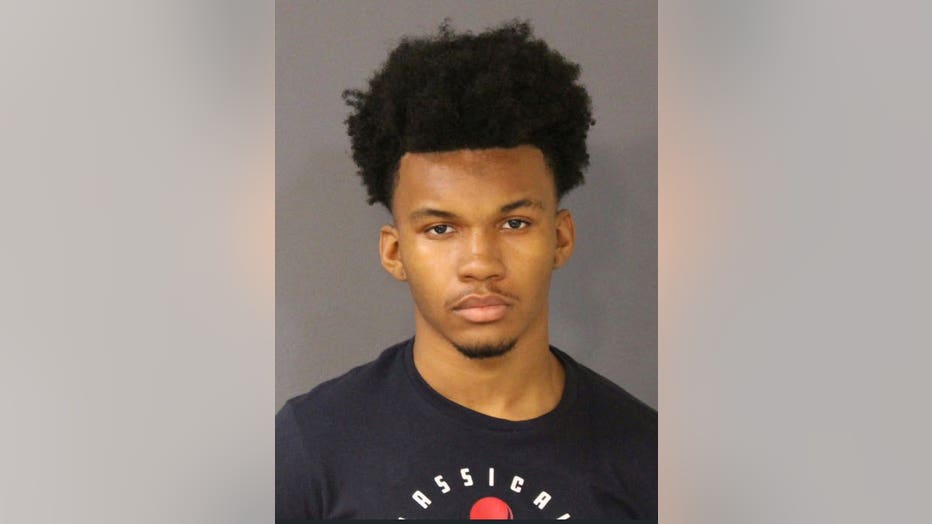 FOX 4 went to Jackson's listed address where his mother says the car belonged to her late father and is unsure how her son got the keys.
"It was like 1,600 feet from the Whataburger where he started to where the accident occurred," Costa said. "And in that short period of time, he got it up to 90 miles per hour."
The police chief says they've noticed more people speeding during the pandemic, and they've stepped up traffic enforcement.
"There are a lot of cars speeding and high speeds," Costa said. "On the highways, they're dodging traffic. So that's carried on into our communities."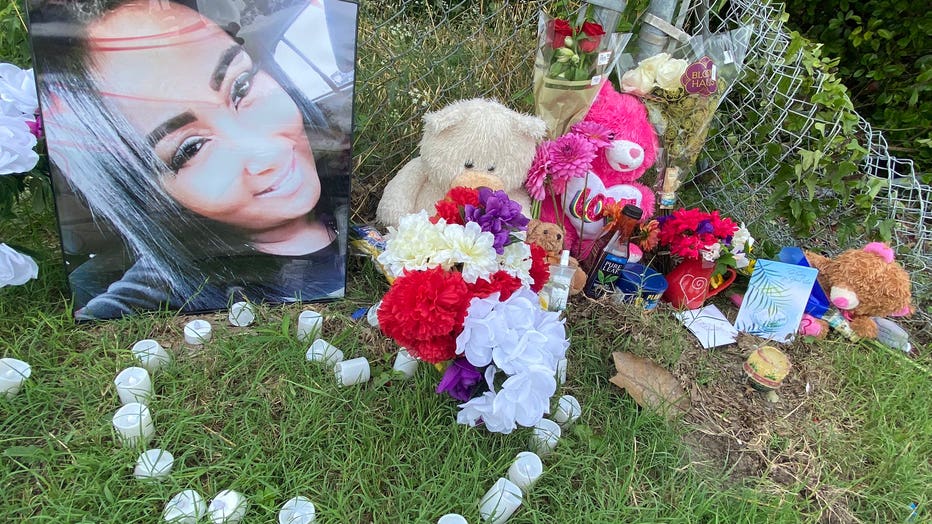 Ali-Lacy was a Dallas ISD advisor through the non-profit Education is Freedom. She helped students get on track and get to college.
"I think that she would tell that young man that she forgives him," said Charkeitha Ramey, Kimball High School's dance coach. "Hanan was more than just a mentor. She was more than just a mother. She was more than just a dance coach. She was literally a guardian angel."
Friends and colleagues say there's bitter irony surrounding Ali-Lacy's death.
"Her life's work was serving 17-year-olds and helping them make the best right decision for graduation high school," said colleague David Reeves. "Someone who made the wrong decision, same age group that she was serving, is what ultimately took her life."
Ali-Lacy's death leaves a void in the community. It was evident during a balloon release last week.
"She was helping students make the right life decision," Reeves said. "She could have a million and one things on her plate, but her number one saying was 'I got you.'"
Ali-Lacy leaves behind a husband and two children. 
Jackson faces up to 20 years in prison.
RELATED:
Hundreds attend balloon release to remember Kimball High School mentor killed in crash
Woman killed in DeSoto crash remembered for helping countless Dallas ISD students go to college