Dallas weather: Restaurants reopen after closing for freeze
DALLAS - As North Texas begins to thaw out from what feels like a never-ending storm, many restaurants and businesses are beginning to open back up.
Joe Leo's Fine Tex Mex located off of Fitzhugh in Dallas had been closed since Monday night. The popular eatery reopened at 3 p.m. Thursday.
"That looks like us coming in a little earlier making sure the building is safe, in good condition and basically starting our prep," said Miles Hawley, the general manager of Joe Leo's.
READ MORE: Some in North Texas dealing with power outages because of the ice
Hawley said he wanted to make sure employees felt it was safe to return to service.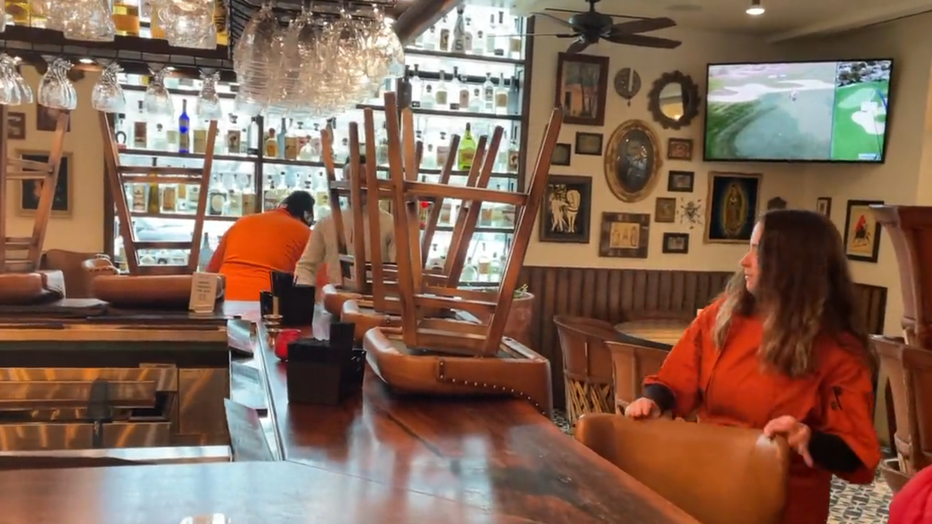 "It takes a team to run a restaurant it's not one person who can do it," he said.
Across the street, the tables were full at LDU Coffee To Go.
Folks were grateful for a cup of joe.
"I'm happy to do it. I live close by, so it's not that much of a trek for me. Our bosses are willing to pick us up if we needed it," said shift leader Annie Walker.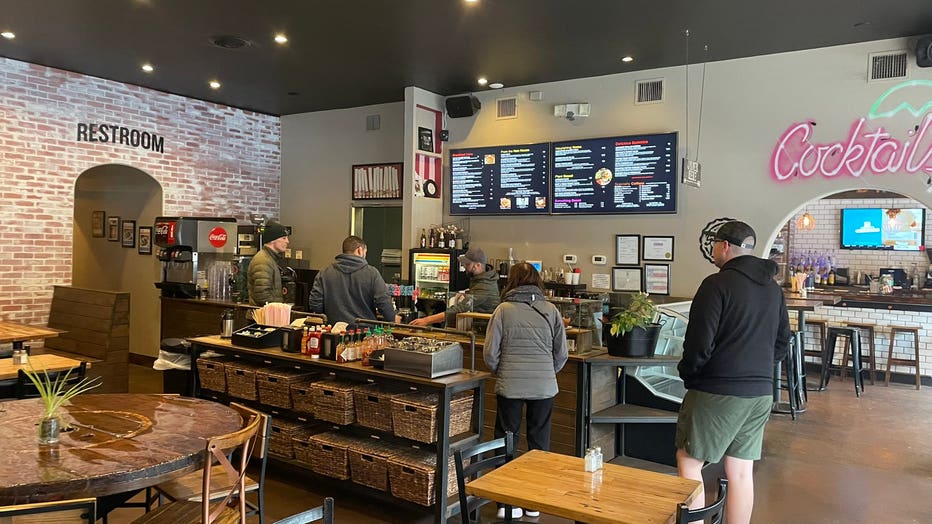 In nearby Oak Lawn, Crickles & Co. was back open.
Owner Cristal Fields worked with a skeleton crew.
"We didn't think we'd be too terribly busy, so we thought we could handle it," she said.
Fields said her delivery truck couldn't come yesterday due to the slick roads.
She's hoping to be back to normal operations by this weekend.
"Our vendor was communicating with us, letting us know we're not getting any trucks in. They had like 3K backed up," she said.
READ MORE: Temperatures rise above freezing Thursday; roads still icy in spots
But Fields wouldn't let her customers down.
"Just what we needed I think very refreshing nice change of pace," said customer Clayton Montgomery.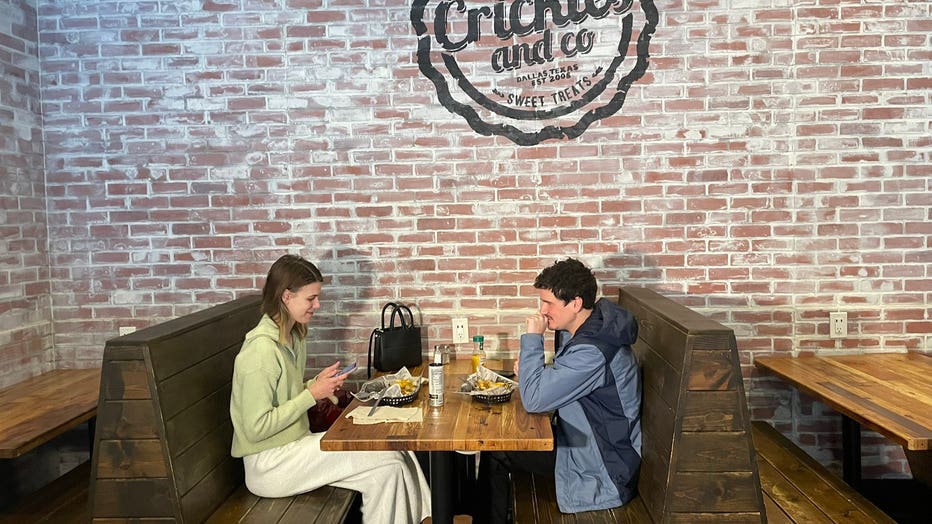 It was this couple's first time to Crickles & Co., they said they drove here on a whim and say they'll be back.
"We got up here, didn't call, and was like, 'Oh my God', but then I opened the door and was like okay we're good," said customer Lilly Mathis.
Some restaurant owners say they felt safe enough to reopen, but without their food deliveries, they didn't have much to serve.
They hope to be back up and running this weekend.