Dallas weather: Oncor crews working to restore power to thousands
DALLAS - The ice is still making it difficult for crews to restore power for thousands of customers.
Henderson County, southeast of Dallas, has about 1,800 outages as of 7 a.m. Friday morning. That's the most in North Texas.
Tarrant County is down to only about 800 outages and Dallas County has fewer than 400. Other outages are scattered throughout the rural parts of the area.
Many frozen tree limbs and power lines have snapped.
RELATED: Roads refreeze overnight leading to dangerous driving conditions in North Texas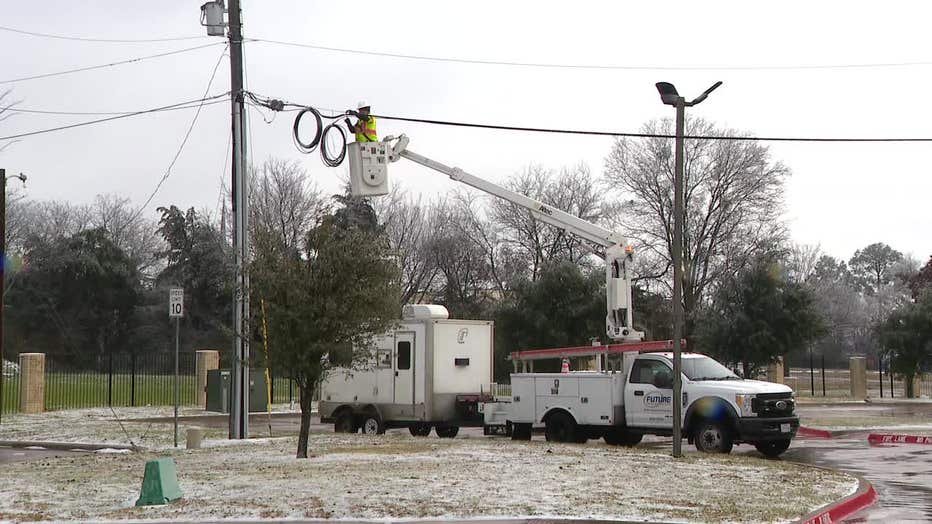 Oncor Electric Delivery dispatched more than 2,000 workers to restore electricity. Neighboring states also sent extra manpower.
A lineman with Oncor said they need all the help they can get.
"In some instances, our crews are not only making repairs to certain outages, they are having to completely clear the area before they can start work," Juan Reyes said. "In some instances, they are not just repairing outages, they are completely rebuilding electrical infrastructure."
Crews worked through the night to restore power. 
Oncor does not know when repairs will be finished.
RELATED: Most school districts ultimately decide to cancel classes Friday
The power outages are more widespread in Central Texas. That's led to lots of finger pointing.
Austin Energy, the city's publicly owned utility, said forecasters understated the ice storm's impacts. It also criticized Austin and nearby cities for not doing a better job of trimming trees around power lines.
Austin's mayor said the power company did a bad job of communicating with its customers.
RELATED: Over 360,000 Texans without power as ice storm continues to move across Texas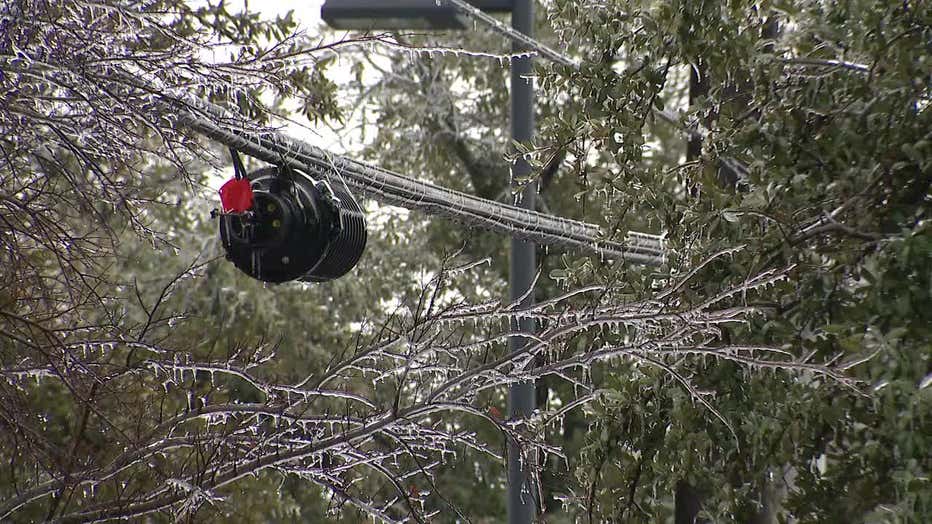 "I've been frustrated and disappointed in the communication that I feel like should have been better with he people of the city," Mayor Kirk Watson said.
Austin Energy reports about 120,000 customers in the Austin area are without power.
"Full restoration will take longer than initially anticipated. We understand that this makes an already challenging situation even more difficult," said Jackie Sargent, Austin Energy's general manager.
The company believes everyone should have power back by Friday night.