Dallas weather: Roads refreeze overnight leading to dangerous driving conditions
DALLAS - Ice that refroze on the roads overnight led to several fatal crashes and lots of traffic backups across North Texas Friday morning.
Drivers said they thought it would safe venturing out, but even though it seemed like the worst of this winter weather was behind us, many roadways were still iced over.
TxDOT cameras from across the Metroplex captured the many crashes that shutdown sections of highways, some for several hours.
Many motorists found themselves sliding on ice.
"There was a few accidents on the way here, but thankfully, I made it safe," driver Suriha Reyna said.
Good Day traffic anchor Chip Waggoner said the problems started early Friday morning on 635 LBJ, between I-30 and Jupiter Road, in the Garland area.
An 18-wheeler flipped, which led to another crash that ended up being fatal.
"Definitely one of the first things were realized, this was going to be worse than we anticipated," Waggoner said.
Fort Worth police issued a statement asking drivers not to go out unless it was necessary because of two deadly crashes just before midnight. 
One driver died crashing into a disabled vehicle that was in the process of being moved off the road near Highway 287 and East Berry Street.
About 40 minutes after that, another driver died crashing into a disabled vehicle at Highway 360 and Highway 186. 
RELATED: Driver killed, Good Samaritan hospitalized in 4-car crash in Fort Worth
"Road conditions have deteriorated significantly since sunset yesterday and roadways have iced over again making travel extremely treacherous," Fort Worth police said in the statement.
Road crews worked overtime to install barricades and sand roads to try to make them passable for morning drivers.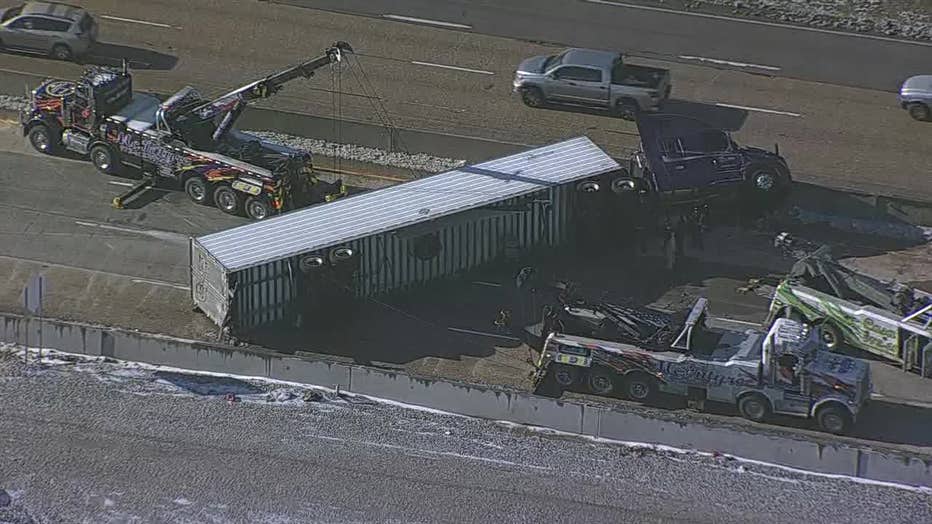 The crashes kept on mounting.
According to Dallas Fire-Rescue, crews responded to 222 crashes in 24 hours leading up to 7 a.m. Friday, and another 35 crashes with the morning shift after that.
"They would get to big overpasses and realize, oh, oh, I'm on ice, and they ended up crashing into one another or jack-knifing, then would create a cascading effect of other incidents happening," Waggoner explained.
At one point, Waggoner said there were up to 20 road closures.
Some drivers decided not to risk it and went back home.
"You're asking for trouble, so I'm going to slid back home at 20 mph, like I slid through this way," Marcia Franklin said.
An overturned box truck on Interstate 30 at Highway 161 in Garland was one of the reasons many schools decided to close for another day.
Dallas ISD and several other districts had planned to start on a 2-hour delay but decided to cancel after seeing the conditions in the morning.
MORE: Full list of school closings & delays
MedStar and other first response agencies described the overnight and early morning hours as very rough, responding to dozens of crashes with rollovers and injuries.
"We began to see a dramatic increase in our motor vehicle crash response volume about 9 or 10 p.m. last night. Since 6 p.m. last night, we've responded to over 69 motor vehicle crashes with injuries with eight of them being rollovers," said Matt Zavadsky, the spokesman for MedStar. "We know it's Groundhog Week but come on people. We need to get over this."
It was a never-ending stream of breaks lights along 183 in Tarrant County.
Police and fire responded to approximately 50 major motor vehicle accidents, along with two fatalities.
There was a third traffic fatality reported Thursday night in Arlington.
"When you look at it compared to the rest of the week, what folks experienced out there this morning was the worst of the bunch," Waggoner said.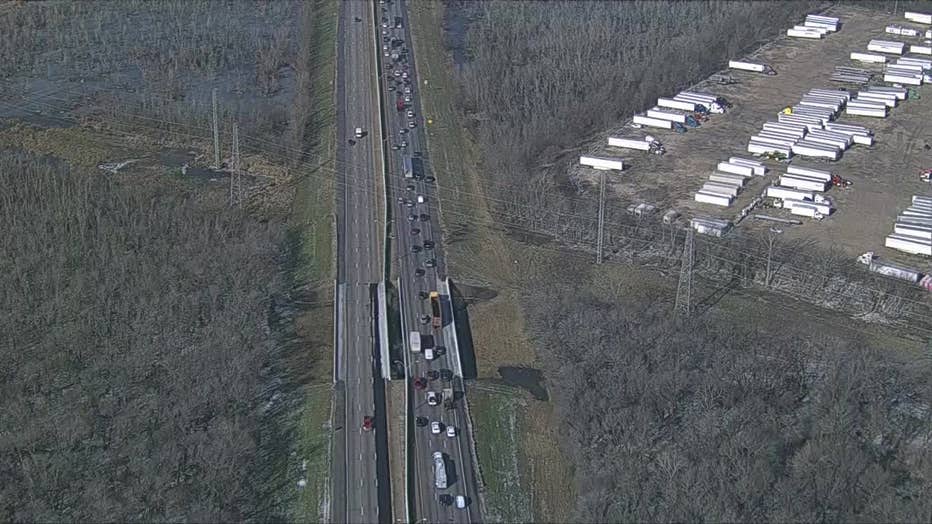 Drivers who were out early near Interstate 635 at McArthur Boulevard echoed that sentiment.
"I'm out here Ubering. The roads are pretty tough, pretty bad so you got to take it slow, gotta take it real slow," said Mike Murphy, an Uber driver.
"I sled a few times coming across the bridge coming from Las Colinas. Yeah, it's bad. In the midst of it, my boss texted me and said to go back home. So I'm finna go," Marcia Franklin said.
Once the sun rose and the temperatures got above freezing, road conditions finally began to improve. 
They should continue to improve throughout the day Friday. Temperatures will climb into the mid-40s by the afternoon and will reach the 50s and 60s over the weekend.
MORE: Dallas-Fort Worth Weather Forecast
Live Traffic Conditions
For the latest traffic updates, download the FOX 4 Fastlane app or follow Traffic reporter Chip Waggoner on Twitter.