Dallas hospital shooting inspires call to change to ankle monitor, hospital visitor rules
DALLAS - State and local leaders announced a series of new bills on Monday inspired by the deadly shooting inside Methodist Dallas Medical Center.
The shooter, Nestor Hernandez, was allowed to see his newborn and ended up assaulting his girlfriend and killing healthcare workers Jackie Pokuaa and Katie Flowers in October 2022.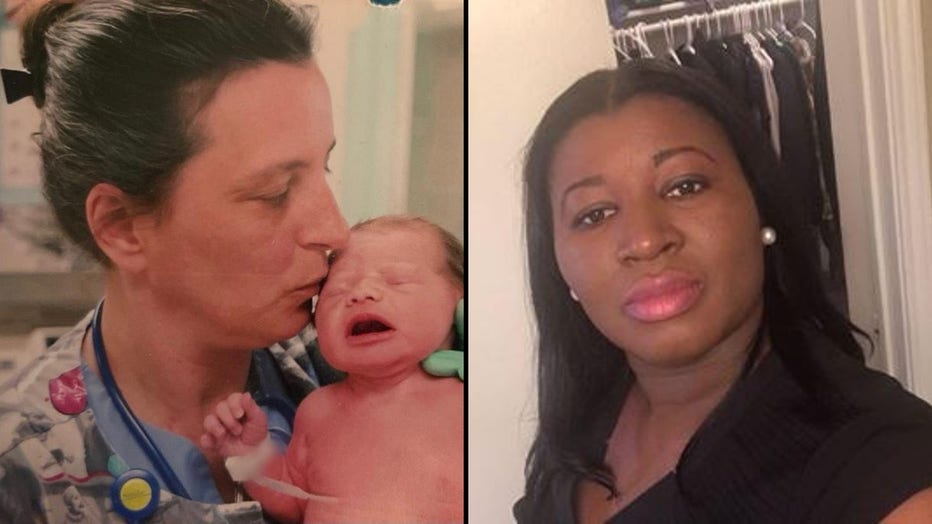 Hernandez was out on parole from state prison for an aggravated robbery he committed in 2015. He was wearing an electronic ankle monitor. The Texas Department of Criminal Justice granted him permission to be with his girlfriend for their baby's delivery.
He had previously been arrested twice for parole violations.
The bills filed by State Rep. Rafael Anchia (D-Dallas), create a felony offense to remove an electronic ankle monitor, would require hospitals to be notified if a violent criminal is being allowed on campus and would make the assault of a hospital worker a 3rd-degree felony.
Rep. Anchia says that he has heard from Republican lawmakers who will support his bills.
PREVIOUS COVERAGE:
Several Dallas leaders attended the presentation of the legislative package, including Dallas police chief Eddie Garcia.
"It certainly does soothe some of my frustrations with regard to chance after chance after chance, and I think that's what we're getting at," Garcia said. "We're coming to a time, and this is exhibit A that we're giving too many chances to violent criminals and not giving enough chances to our victims, and communities and neighborhoods."
Shortly after the shooting, Garcia called it "an abhorrent failure of our criminal justice system."
Councilman Tennell Atkins likens cutting off an ankle monitor to breaking out of jail.
"You have an ankle monitor around you, and you cut it. It's just like you're in jail, and it's a felony. Very simple," he said.
"68% of nurses last year had some form of verbal abuse. Some even had physical abuse," said DFW Hospital Council President Stephen Love.
He says many have left the profession in the last few years because of violence.
"When we talk about workplace violence, we still want to recruit people into health care," he said. "So we have to explain to them that we're doing everything we can to be safe." 
The bills still must pass the Texas House and Senate before becoming law.