Dallas County adds more than 700 new COVID-19 cases in one day
DALLAS - The number of new coronavirus cases in Dallas County topped 700 for the first time on Thursday.
County health officials reported a total of 708 new cases and seven new deaths, bringing the cumulative total to 22,590 confirmed COVID-19 cases and 387 deaths.
RELATED: Coronavirus Continued Coverage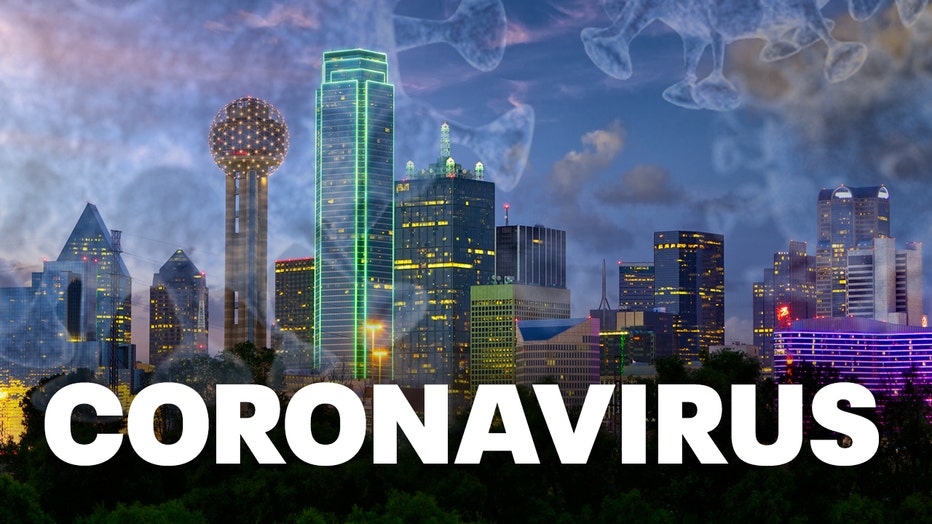 Dallas County Health Director Dr. Philip Huang said he expects at least 1,000 new cases Friday.
He warns that if July 4th looks like Memorial Day, hospitals will eventually be overloaded.
Dr. Huang said Dallas County is seeing "remarkable increases" in the number of COVID-19 cases.
He said the newly enacted statewide mask mandate could help slow the spread, but added that it's just as important for Texans to stay home this holiday weekend.
The coronavirus continues to spread through Dallas County at an alarming rate.
"Things are out of control," Dallas County Judge Clay Jenkins said. "This is obviously not where we wanted to be in July."
The county's health director said Friday will be the worst to date.
"I did a get a text with a preview for our count [Friday]. We will be reporting over 1,000 new cases [Friday], which is absolutely the highest we've ever reported," Dr. Huang said.
He added that there are several factors to consider.
"All that relaxation, all of the things opening up, everyone just not being as safe, not using the facial coverings as well," he explained.
On Wednesday, Dallas County saw a record number of hospitalizations, including ICU admissions.
Dr. Huang said the numbers were slightly lower Thursday, but they continued an upward trend.
The health director issued a strong warning about large public gatherings across the entire county going into a holiday weekend.
"We cannot have another Memorial Day over this July 4th weekend. If that happens, it will be catastrophic," Dr. Huang said.
Jenkins pleaded for people to avoid gatherings and wear their masks in public, especially over the holiday weekend.
"If we let our guard down this weekend we can set our economy back by months," he said. "We can have a lot more people sick and a lot more people die."
Judge Jenkins urged folks to forgo their usual July 4th festivities and instead "stay home and stay safe."
"It's really up to all of us to keep those celebrations super small," he said. "It's a scary time and we need to show grace to one another, but we will get through it if we all move from selfishness to sacrifice."
The most recent deaths include a man in his 40s from Irving, two men in their 50s from Dallas, a woman in her 60s from Irving, a woman in her 60s from Dallas, a woman in her 70s from Dallas and a man in his 90s from Dallas.
Most had underlying health conditions but at least one man in his 50s did not.
Prior to Thursday, Dallas County's record-high number of cases was 601 on Tuesday.