City of Dallas launches program to help residents prepare their homes for extreme weather
DALLAS - The city of Dallas just launched a new program to help educate residents about the resources available to make their homes more energy efficient and resilient to extreme weather.
Last week's ice storm is just the latest example of how severe weather is impacting North Texas.
Many residents were bundled up inside their homes for days trying to escape the frigid temperatures.
READ MORE: Gov. Abbott issues disaster declaration after winter weather; Denton County included
"Dallas residents are seeing more extreme weather, and we're seeing it more every year, either drought, heat or the cold snap we saw last week," said Dallas city councilwoman Paula Blackmon.
On Monday, the city launched Whole Home Dallas.
The program's website is designed to educate and facilitate access to resources that could help weatherize homes.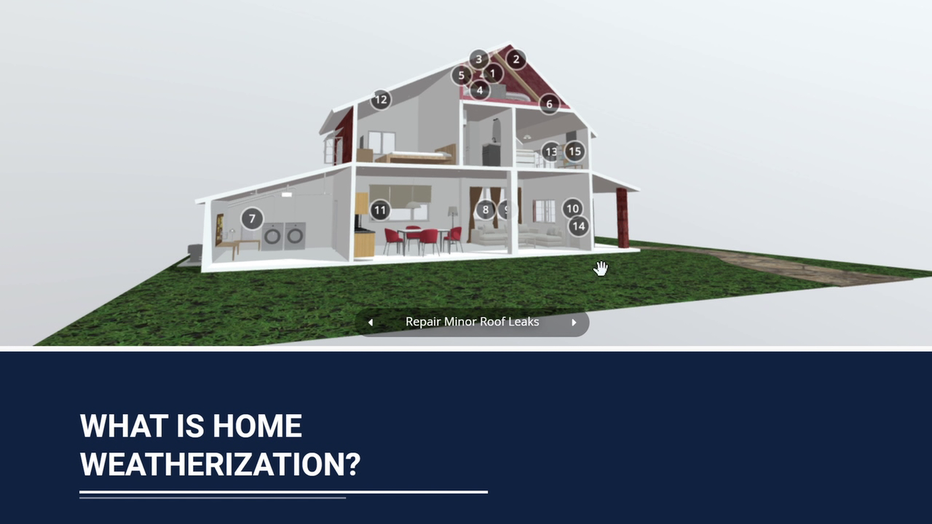 "It consolidates all the financial incentives now available to residents in our area to upgrade their homes and make them more climate resilient," said senior climate coordinator Pharr Andrews.
Simple upgrades homeowners can do themselves such as weather stripping, insulation, caulking, repairing and replacing doors and windows.
Energy efficient means things like upgrading light bulbs and thermostats.
The city has allocated $150,000 to roll out the website and outreach.
"Especially engaging our low-income homeowners so that they can be aware of the tax incentives, the funding the rebates, all the opportunities to take advantage of weatherization," said Environmental Commission Chair Kathryn Bazan.
The resource hub will link residents with service providers who can assist with upgrades.
Separately, the city announced the launch of Green Job Skills.
The pilot program empowers local contractors looking to increase their skill sets to fulfill "green jobs" that are growing in demand.
"It will also help build new homes in ways that are weatherized and able to face our harsh climate," said Dallas city councilwoman Jaynie Schultz.
The city is partnering with the Energy Smart Academy to provide the free, accredited online courses.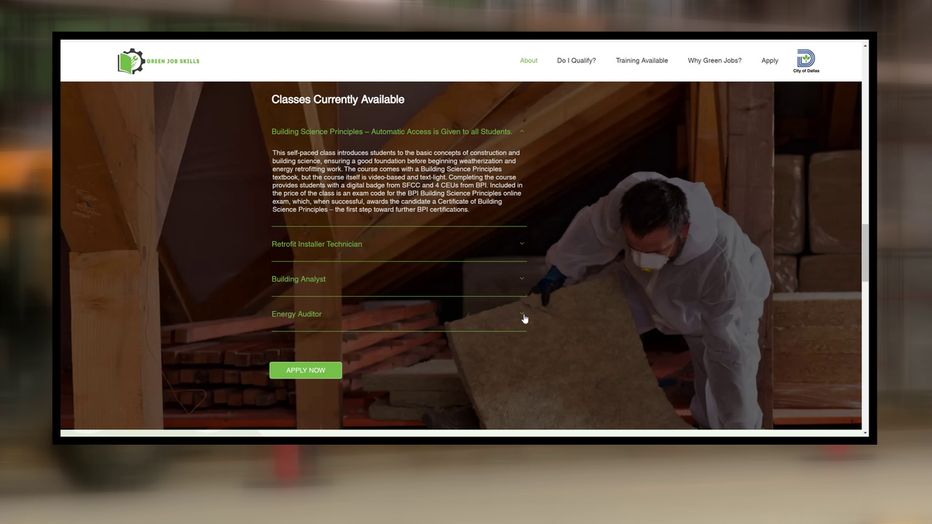 Available training classes focus on specific weatherization job tasks, like retro-fitting or becoming an energy auditor.
"This program is a pilot that we hope will become a gateway for people to become trained for positions that will help us sustain the city that we all treasure," said Schultz.
"We're introducing two programs that are important to fighting climate change," said Carlos Evans, the director of the Office of Environmental Quality & Sustainability.
Learn more about the programs here:
City leaders want to see how many residents are interested in the program. 
If they see there is a need, City Council could vote to allocate more funds.