Bus of migrants arrive in Dallas, more expected Wednesday
DALLAS - A bus of migrants arrived in Dallas on Tuesday morning, and another is expected to arrive on Wednesday.
This comes as the Biden administration is asking the Supreme Court for a little more time before lifting restrictions on asylum seekers.
The bus of around 30 people arrived at Oak Lawn United Methodist church just after 10 a.m. Tuesday, but the group was separate from the expected bus of about 150 asylum seekers from El Paso. 
"It touched my heart personally because I was in a detention center 30 years ago. I'm doing this because I know what it feels like to be in a detention center," said Isabel Marquez, an associate pastor at Oak Lawn UMC. "These people deserve new opportunities. These people are looking for better ways of living."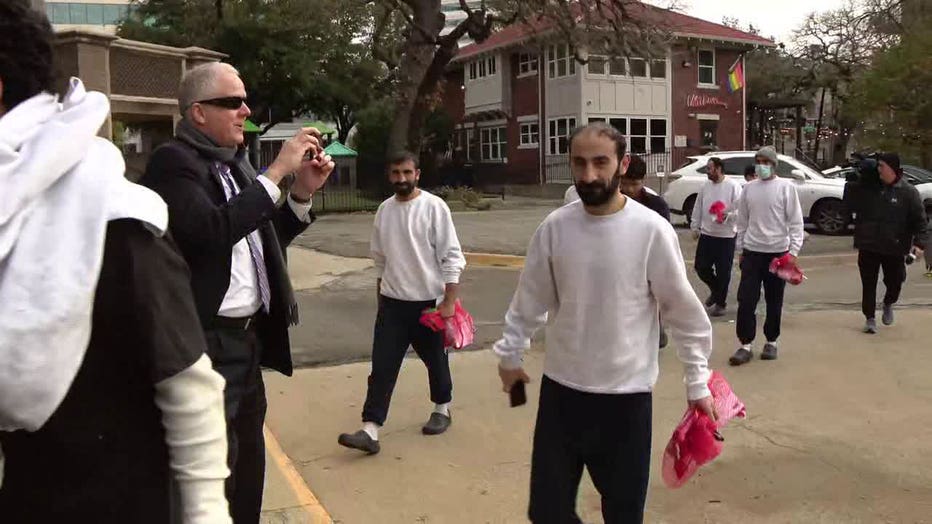 The groups arriving in Dallas has already been processed for their asylum claims, with sponsors in cities all over the U.S.  awaiting them.
Oak Lawn United Methodist officials say the county and city are assisting on serving as a connection point before asylum seekers fly out. 
"We were ready to receive 150 people today for three days this week," Marquez said. "And we are in agreement to receive 150 a day if Title 42 is lifted. We hope to continue that collaboration with the county, and hopefully it can be happening soon." 
Late Tuesday, The White House responded to Justice Roberts' order, saying the court should let Title 42 end, but with a delay until at least after Christmas.
If Title 42 is lifted, Dallas plans on being a pit stop for buses carrying asylum seekers from El Paso as they wait for their flights to be with a sponsor.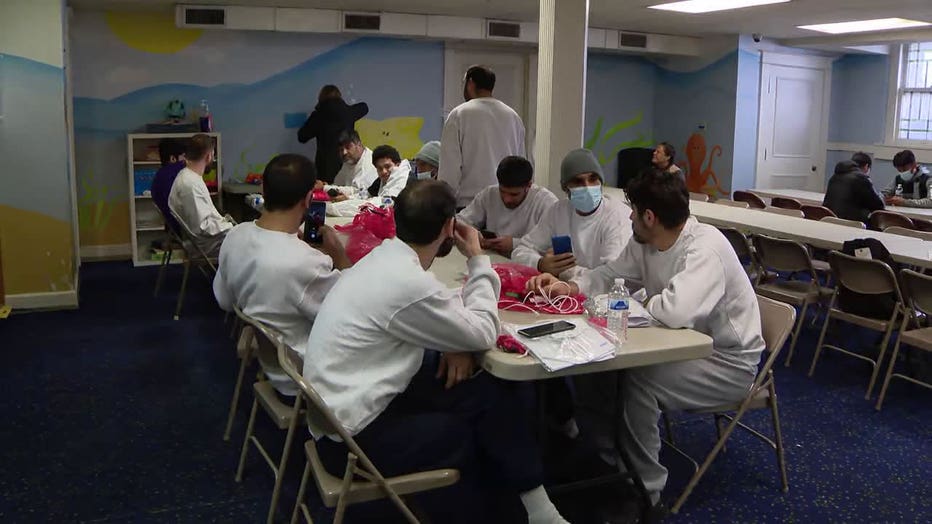 The Trump-era restrictions that continued under President Joe Biden allowed the U.S. to immediately expel border crossers as a pandemic health precaution without first having to process their asylum 
Dallas Director of Emergency Management Rocky Vas said Dallas will just be a holding location. They do not plan on asylum seekers staying here for an extended period of time. 
"All we are doing when they come to the city is processing them, providing them with food and shelter, and that's normally 6-10 hours," he said.
The migrants who arrived Tuesday were part of an ongoing program to get migrants from a detention center about three hours from Dallas.
The church also expects to get more migrants from El Paso by at least next week.
El Paso, which has seen a large rise in border crossings in recent weeks, announced it would be busing migrants to Dallas, Houston, Denver and Phoenix late last week.
El Paso mayor Oscar Leeser said they've received information from Border Patrol and shelters just across the border in Mexico indicating that up to 20,000 migrants might be waiting to cross into El Paso. He said Yhe Red Cross has brought 10,000 cots to help with the increase.
READ MORE: El Paso declares state of emergency ahead of Title 42 end
In Dallas, some people are volunteering to help the migrants as they arrive.
Faith Forward Dallas is looking for donations to help.
They say that the most needed items are backpacks, coats, jackets, gloves, hats, sweatpants, sweatshirts, women's leggings, shoes, socks and underwear.