Athena Strand's mother files wrongful death lawsuit against accused killer, FedEx, contracting company
WISE COUNTY, Texas - Maitlyn Gandy, the mother of Athena Strand, has filed a wrongful death lawsuit after her 7-year-old daughter was allegedly killed by a delivery driver who was delivering a Christmas present.
The lawsuit names the accused killer, Tanner Horner, as well as FedEx and Big Topspin, the contracting company that hired Horner.
The lawsuit, filed in Wise County Court on Friday, is a part of a lawsuit previously filed by Strand's father, Jacob Strand in December.
READ MORE: Athena Strand's father sues FedEx, Tanner Horner, delivery company that hired him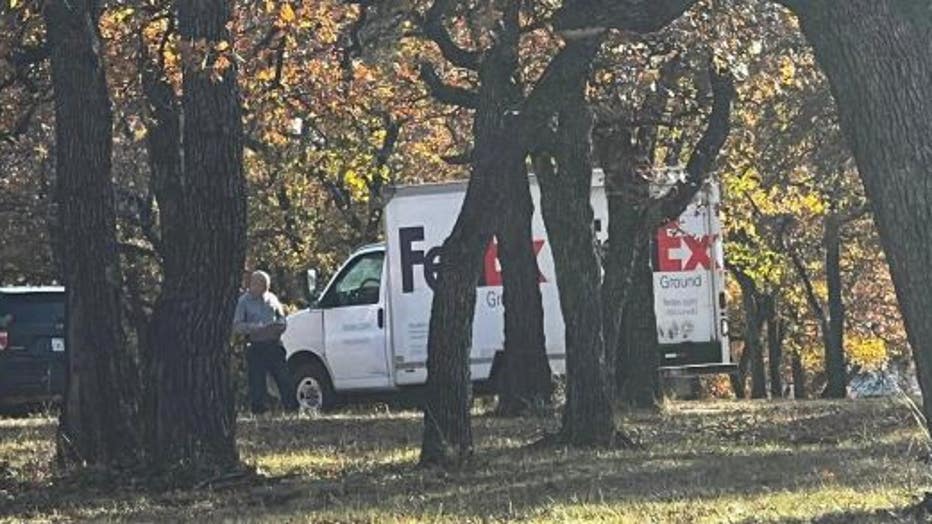 The 31-year-old Horner told investigators he strangled the 7-year-old after accidentally hitting her with his delivery van because he was concerned the girl would tell her father.
Athena's body was found days later.
---
More Athena Strand Coverage
---
Horner was recently indicted for murder and kidnapping. He is being held in the Wise County Jail on $1.5 million bond.
The lawsuit says FedEx and Big Topspin were negligent in their hiring of Horner, failing to properly investigate his criminal history, mental history and prior employment among other things.
"It is about implementing better hiring, training, and supervising practices to prevent vicious killers from arriving at our doorsteps bearing an insignia that has been cultivated to instill trust. It is about preventing billion-dollar organizations from insulating themselves from liability by using fly-by-night contractors instead of acknowledging the responsibility they bear when we trust them to come onto our property, to our doorsteps, and even inside our homes," the lawsuit reads.
The lawsuit also points to several other instances of violence committed by FedEx drivers across the country.
"FedEx has a problem – a big one," said Benson Varghese, Strand's lawyer, in a statement. ""There is a pattern that can no longer be ignored. The company has the resources to ensure its drivers and contractors are properly vetted, trained, and supervised. No parent should have to bury a child because of gross negligence. Tanner Horner should have never been given a FedEx uniform or a delivery van."
The suit also accused FedEx of negligently hiring Big Topspin, and claim the company failed to look into the contractor's hiring practices.
Gandy and Strand are seeking "fair and reasonable" compensation for mental anguish, loss of companionship and more.
In January, FedEx responded to the original lawsuit from Strand, denying liability.
In it, the company says Horner "was not acting as an agent of, nor was he in any course and scope of any employment of, FedEx Ground at the time of said criminal acts."