19-year-old killed in crash on I-30 in Arlington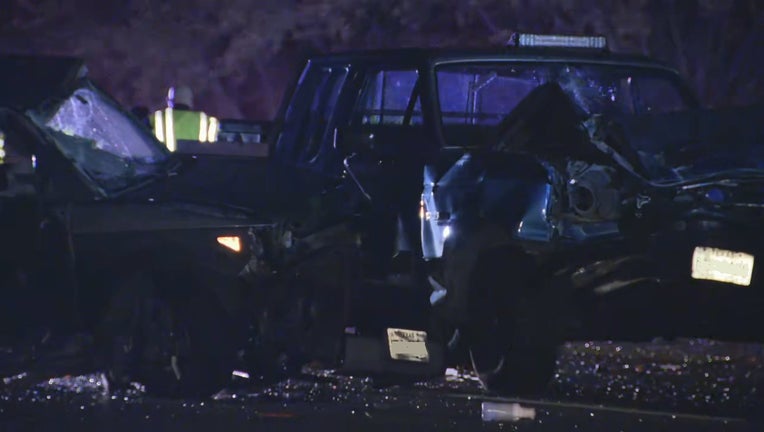 ARLINGTON, Texas - A portion of I-30 was closed for several hours Thursday morning in Arlington after a fatal crash.
The wreck happened just before 4 a.m., and involved multiple vehicles in the westbound lanes of the interstate, near Fielder Road.
Investigators said a car that had become disabled in the center lane was struck from behind by another car, a motorcycle, and a pickup truck.
The driver of the originally disabled car, a 19-year-old man, had gotten out and was killed by the impact of the crash.
All other injuries were minor.
No criminal charges are being filed in the crash.
Crews closed I-30 to investigate the crash, and the interstate was reopened just after 10:30 a.m.
READ MORE:
Video shows Dallas paramedic punching, kicking homeless man
Outside investigation to look into millions of deleted Dallas police files
Fort Worth PD: 11-year-old boy killed while crossing freeway was headed to shopping center