Parent with concealed weapon accidentally shoots self while at Arlington ISD school, police say
ARLINGTON, Texas - Arlington police said Duff Elementary School was placed on lockdown for a time Thursday after a parent with a concealed weapon had his gun accidentally go off, hitting the parent in the leg.
The school had early release and students were released at the planned time of 12:10 p.m.
According to police, the parent, identified as 55-year-old Anthony White, dropped his gun and accidentally shot himself. His injury was not serious.
The school district said White was inside the building, near the lobby area, and not in the hallway near students when the gun went off.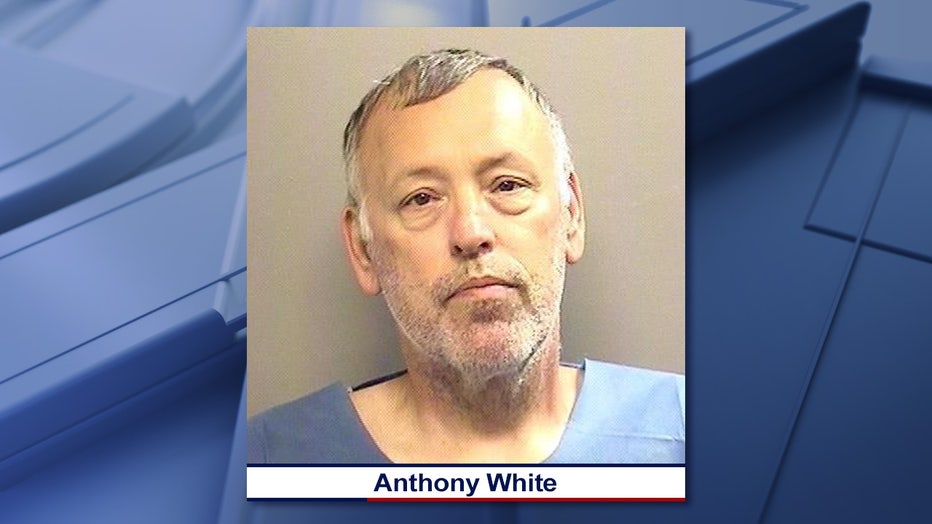 Police and school officials said there was no threat made and the parent did not have "malicious intent."
READ MORE: 2 North Texas students arrested in separate school gun scares
No students or staff were injured. The parent was taken to an area hospital after being shot in the leg. 
Arlington Police Chief Al Jones said after White was released from the hospital, he was arrested and charged with unlawful carrying of a weapon in prohibited places and discharge of a firearm in certain municipalities.
In the two days since the Uvalde mass school shooting, there have been five cases in North Texas related to guns brought to schools or threats made.
RELATED: Suspect arrested after threat made against Weatherford elementary school, district says
Arlington parents said their minds instantly thought of the worst when they were notified.
No parent ever wants there to be a reason for them to get a text message saying their child's school is on lockdown.
But since this week's deadly shooting at Robb Elementary in Uvalde, they can't help but think the worst when they do.
"When I received the text message, I was like, 'Oh my God, something is going to happen.' I was shocked," parent Karima Rasheed said.
While most times, lockdowns are only drills students have to take part in, Rasheed's son, Rami, said that knowing what happened earlier this week made this lockdown different. 
"I started seeing my classmates starting to cry and our teacher got a notification on their phone saying someone was in the building," he said.
Guns are not allowed on school property, and parents FOX 4 spoke with said even if it was a mistake, the timing is just terrible.
"What are we going to do? They have to go to school, and obviously, statistically, it is unlikely to happen, but you never want to be the one statistic. What if it is your kids?" Matthew Mitchell said.
Mitchell lives across the street from Duff Elementary. His daughters go to another Arlington school. 
"I'm terrified, absolutely terrified. I've got twin six-year-olds that go to a different Arlington school and every time I hear there is a lockdown or a school shooting, my heart jumps into my throat," he said.
Rasheed said Thursday was the graduation day for 6th grade students at Duff Elementary.
While driving her son to school in the morning, she had a talk with him about Uvalde and what to do if something ever happened at his school.
"If something happened, you've got to run anywhere that's safe and hide," she told her child.
While some say the incident in Uvalde is too fresh to talk politics, Mitchell said something needs to be done now. 
"They want to talk about it, they want to campaign on it, they want to fundraiser on it, but they don't want to actually pass any laws and do anything," he added.