3rd suspect charged in connection with Andre Emmett's murder accepts plea deal
DALLAS - The last man to be accused of any involvement in the robbery and murder of standout basketball player Andre Emmett signed a plea bargain with the state and will not have to serve any additional time behind bars.
Emmett was ambushed and killed in the early morning hours of September 23, 2019, as he sat eating Whataburger in his Dallas driveway.
Two men have been sent to prison, including a life sentence for the convicted shooter.
But Michael Lucky's attorney said his client did not participate in the murder, adding that the plea agreement is for what he did after the robbery and murder took place, which was tamper with, try to hide, or destroy evidence.
Lucky was the last of three people originally charged in the capital murder of Emmett.
Now he's agreed to a deal for a lesser charge, and while he's been out of jail since November, he is now considered a free man.
With attorney Scottie Allen leading the way, Lucky entered Judge Chika Anyiam's court Friday to accept a plea deal in the capital murder of Emmett, who was a star at Dallas Carter and Texas Tech, as well as pro basketball player.
The father of two was attacked in 2019 as he sat in his car in his driveway eating Whataburger after a night on the town.
He was robbed of two chains and an $8,000 Rolex watch.
After giving up his stuff, he was shot and killed for no reason.
Three men were eventually arrested.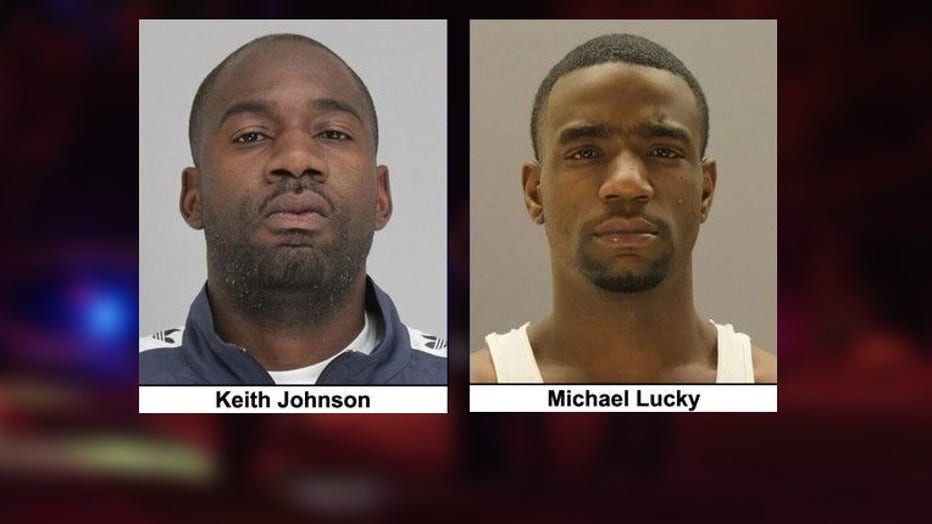 PREVIOUS STORY: Andre Emmett Murder Trial: Larry Jenkins found guilty of murder of ex-NBA player
Larry Jenkins, who was convicted of the capital murder of fatally shooting Emmett, is in prison for life.
Keith Johnson accepted a 21-year plea bargain from the state. It was his girlfriend's car used in the robbery and murder.
Lucky was initially charged with capital murder also.
"There was no evidence that he ever participated or agreed to participate in any capital murder charge," Allen said.
The state dismissed those charges against Lucky back on November 4, 2022, but he was still charged with felony tampering with evidence.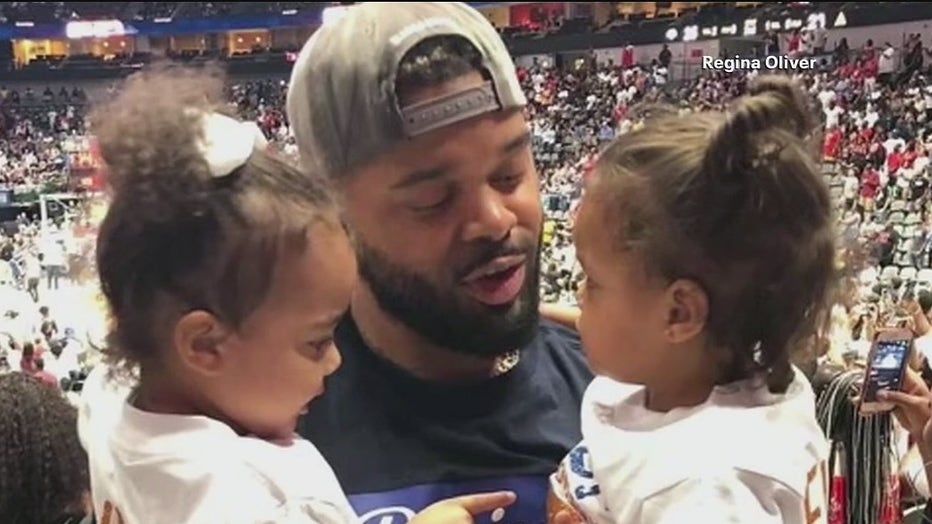 PREVIOUS STORY: Andre Emmett Murder: Charge dismissed against man accused in ex-NBA player's death
In the plea agreement between the district attorney's office and the defense, the charge was reduced to a Class C misdemeanor of attempted tampering with evidence.
"What he ultimately pled to today was his involvement subsequent to the murder, and that is that he assisted a friend in trying to alter or destroy some of the evidence that was taken during the murder," Allen explained.
Lucky left court a free man, having served time in jail longer than the punishment agreed to in the plea papers.
"It's still a good thing because the killer is serving life in prison," Emmett's mother, Regina Oliver, said.
Oliver is looking at the scales of justice in her son's murder through the lens of what she's lost, and she's not happy with the plea bargain.
"I won't cry about it, because one way or the other, you will reap what you sow," she said. "It will come back to you. Karma knows everybody's address."
This essentially closes the books on a case that has taken us through a full capital murder trial on Jenkins and two plea bargains.
A little over three years to get to this place of public closure, but for Oliver and Emmett's two daughters, the personal pain is still there.