Andre Emmett Murder Trial: Day 2 of testimony in killing of former NBA player
DALLAS - Testimony continued Wednesday in the murder trial of a man accused of killing former NBA player and Dallas Carter High superstar Andre Emmett.
Larry Jenkins, 23, is facing capital murder charges in Emmett's death. He is one of three charged with his murder. The other two defendants will go on trial later this year.
Emmett was shot and killed when he was robbed outside his home in Old East Dallas in 2019. The crime was captured by the Ring camera system on his front door.
Investigators believe Jenkins and two accomplices followed Emmett home from a night club in a white Chrysler 300.
The crime was captured by the Ring camera system on his front door.
After releasing surveillance footage and audio to FOX 4's Shaun Rabb, tips came in identifying Jenkins as well as Keith Johnson and Michael Lucky.
PREVIOUS COVERAGE: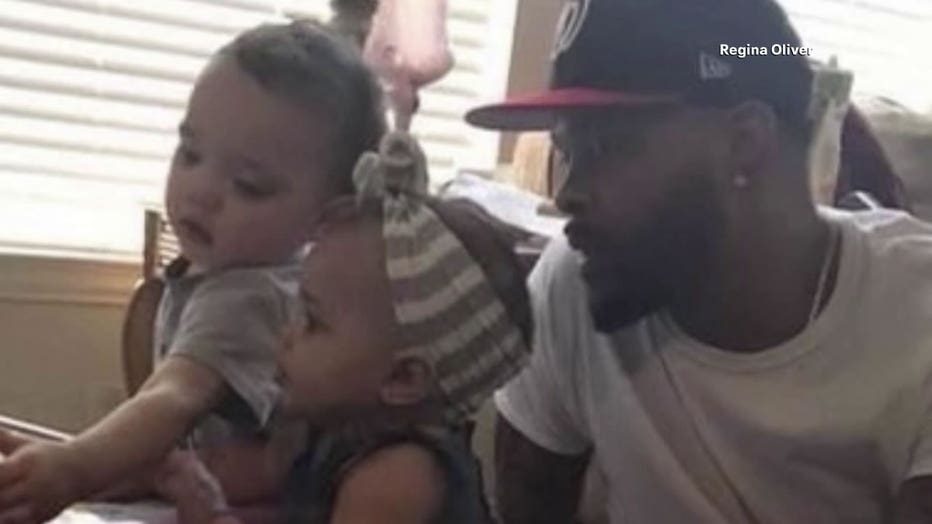 It was a planned short day of testimony Wednesday, as the judge had some matters to take up outside of the courtroom.
The prosecution called two career criminals to testify against the defendant.
Both claimed Jenkins told them he murdered Emmett.
Jenkins watched on as two of his buddies from the neighborhood testfied against him in a Dallas County courtroom.
[LAWYER: "Did you hear Larry Jenkins name as being involved in that murder?"]
"Yes sir," Dominique McNeely responded.
McNeely, who is currently in jail on federal drug charges, testified that back in late September 2019, he ran into Jenkins at a tobacco shop in Pleasant Grove.
McNeely claimed Jenkins told him he robbed and killed Emmett.
[LAWYER: "So you asked him why did you shoot the man after he already took the valuables?"]
"Yes," McNeely answered.
[LAWYER: "And what was his answer?"]
"He shouldn't have ran. I'd do it again," McNeely said.
On cross examination, the defense pushed back after McNeely, who acknowledged he's hoping for leniency in exchange for his testimony.
[LAWYER: "And the only time you ever came forward and said, 'Oh, Larry Jenkins told me he did it,' was when you were in custody and debriefed by the U.S. attorney on your case?"]
"Yes sir," McNeely said.
Arkeen Jones testified he had seen Jenkins standing by a White Chrysler 300 in the projects in Old East Dallas around the time of the murder.
Jones, who is out on bond on unrelated charges of engaging organized criminal activity, also claimed Jenkins told him he murdered Emmett.
"I had to shoot him," is what Jones said Jenkins told him.
Jones also testified he recognized Jenkins' voice on the Ring cam video shown to the jury.
[LAWYER: "And what do you hear him say?"]
"Don't move, come off, everything," Jones said.
The defense, again, attacked the witness's credibility.
[LAWYER: "Only you, the career thief, is here to tell the truth?"]
"I don't have no reason to lie. I'm telling the jury the truth. What was told, what was said, and what I know for sure," Jones said.
On Thursday, the prosecution is expected to call Greg Gambrell to the stand.
He's worked for the Dallas County DA's Office, in the digital muti-media evidence division.
He's expected to testify as to the whereabouts of the defendant's cell phone at the time of the murder.
The prosecution is expected to rest its case soon after.
If convicted, Jenkins would receive an automatic life sentence.