Andre Emmett Murder: Trial begins in killing of ex-NBA player
DALLAS - The murder trial of a man accused in the death of former NBA player and Dallas Carter High superstar Andre Emmett, who was killed in September 2019 near his Dallas home is now underway.
Emmett's mother took the stand on the first day of testimony in the trial for one of the men charged with murdering the former NBA player.
Larry Jenkins, 23, is facing capital murder charges in Emmett's death. He is one of three charged with his murder. The other two defendants will go on trial later this year.
Emmett was shot and killed when he was robbed outside his home in Old East Dallas in 2019. The crime was captured by the Ring camera system on his front door.
During opening statements, prosecutors said a white Chrysler 300 with a GPS tracker that came with the car followed Emmett from a nightclub to a fast food restaurant and to his home before the shooting. They say the car is connected to Jenkins.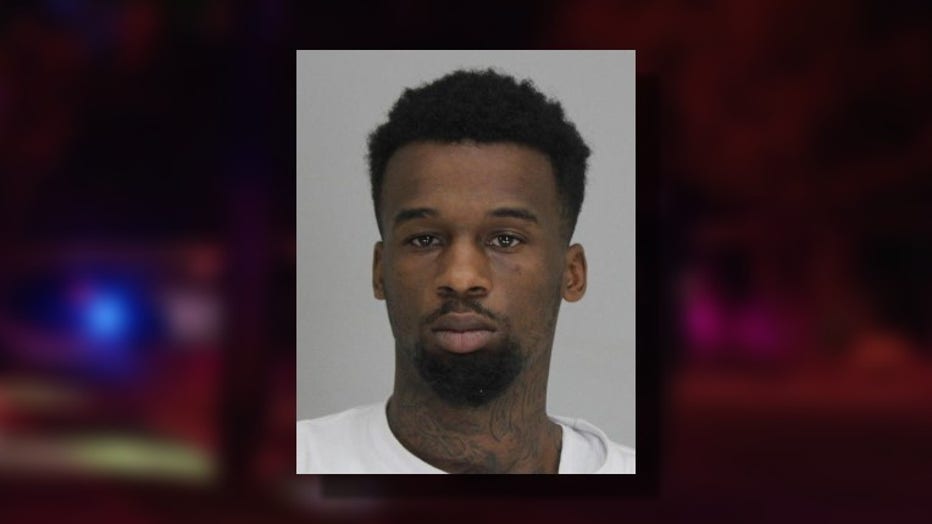 "Larry Jenkins' cell phone is tracking along with the GPS tracker following Andre from Theory to Whataburger to his condo," prosecutors said.
Defense attorneys questioned what definitive evidence ties Jenkins to the murder.
"Is there DNA? Is there fingerprints? Can you see them on the video?" a defense attorney questioned.
Prosecutors highlighted surveillance footage from Emmett's home the night of the murder. They say he was eating Whataburger in his vehicle when he was robbed.
 "You'll see Mr. Emmett take off his jewelry, his watch and give it to him," prosecutors said. "And then at that point, Mr. Emmett decides to make a run for it. And it's at that moment you hear gunshot after gunshot as Mr. Emmett runs away, and he's shot."
Witness Justin Baker described seeing the attackers and their vehicle.
"One was in the street firing," he said. "I just remember the white Chrysler 300. That was it."
 Another witness testifies he found Emmett a couple of blocks away and called 911, but the defense tried to cast doubt on who saw what.
"There is not a witness at the crime scene who can say Larry Jenkins jumped out of that car and shot that man, Andre Emmett," defense attorneys said.
Dallas Police Homicide Det. Scott Sayers testified about how he got the names of the three suspects.
After releasing surveillance footage and audio to FOX 4's Shaun Rabb, tips came in identifying Jenkins as well as Keith Johnson and Michael Lucky.
"I was now getting calls about people who lived in the neighborhood that the suspects lived in telling me these are your guys," he said.
Sayers says evidence shows Johnson and Lucky had the white Chrysler 300 at the focus of the investigation destroyed at a chop shop. 
If convicted, Jenkins would receive an automatic life sentence.
RELATED: Andre Emmett remembered with jersey retirement by BIG3
Emmett made it to the big leagues, playing in the NBA after graduating from Carter High School and a college career at Texas Tech. The father of two also played in the BIG3 League.
His mother plans to be at the trial and said she still feels the pain and heartbreak of losing him.