Allen Outlets Shooting: Hundreds attend funeral for the Cho family
CARROLLTON, Texas - The first funeral for the victims of the Allen Outlets mass shooting was held Thursday night.
Mourners gathered at a church in Carrollton to mourn the Cho family: Cindy, Kyu and their 3-year-old son, James. All three were killed in Saturday's mass shooting.
The Cho's other son, 6-year-old William survived and was just released from the hospital.
Hundreds showed up to the first funeral for three victims of the Allen mass shooting.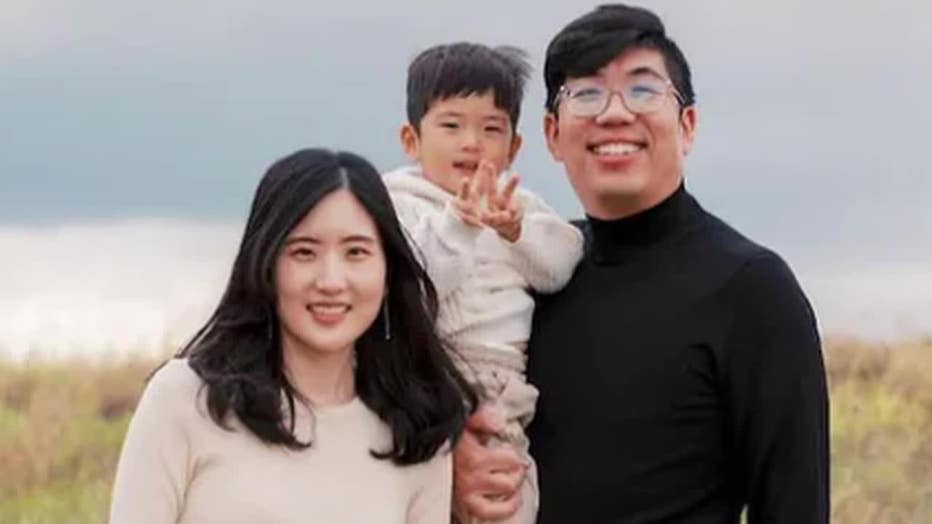 As the Cho family mourns their loss, the surviving family member was released from the hospital on Thursday. 
Five days after a gunman killed eight people and injured others at the Allen Premium Outlets, mourners gathered in Carrollton to celebrate the lives of the Cho family members who died.
The funeral was closed to the public and media, but the family shared a statement saying, "We wish to express our deep gratitude and appreciation for the outpouring of support from the community. William is at home and continuing to do well."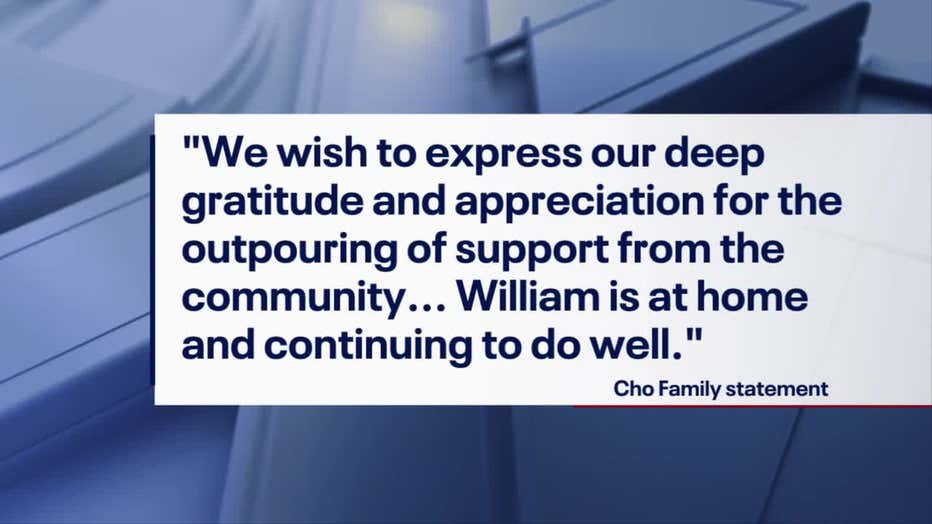 FOX 4 spoke to the uncle of William. He asked for privacy but says the family is trying to get through this difficult time together. 
William is a student at Prestonwood Christian Academy, and the school says some staff members attended Thursday's service. 
"We are certainly heartbroken over the news of the shooting in Allen Texas," said Dr. Mike Goddard, superintendent of Prestonwood Christian Academy.
Earlier this week the school superintendent and church pastor released a video message asking for prayers for Chos.
The Korean Society of Dallas is offering the public a chance to pay their respects to the Cho family through Saturday at a memorial inside the Korean Cultural Center. Mourners have been bringing flowers and praying for the victims.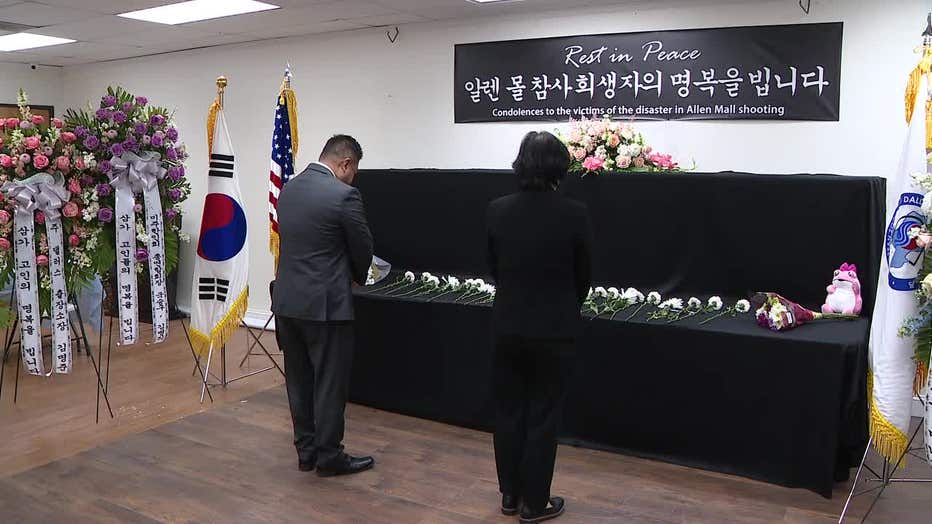 People have donated more than $1.8 million to a fund for William.
And as his extended family asks for privacy, they did want the public to know this message about helping other families. 
"At this point, we are going to close this fundraiser to new donations," the family said. "But if anyone wishes to continue their support, we strongly urge you to consider donating to the GoFundMe pages of the other families affected by this tragedy." 
For the first time since the shooting, none of the surviving victims are in critical condition.