Widow of Euless police detective files lawsuit against drunk driver, bartender, Fuzzy's Taco
LAKE WORTH, Texas - The widow of Euless Police Detective Alex Cervantes filed a lawsuit Thursday against the drunk driver who crashed into her husband, the bartender who allegedly over-served him, the taco shop where the drinks were sold and General Motors.
Cervantes was killed in November 2021 when Dylan Molina ran a red light and drunkenly crashed his Jeep into the off-duty detective's sedan in Lake Worth.
Cervantes' wife, Priscilla, and their two children were also inside the car and suffered injuries.dlyan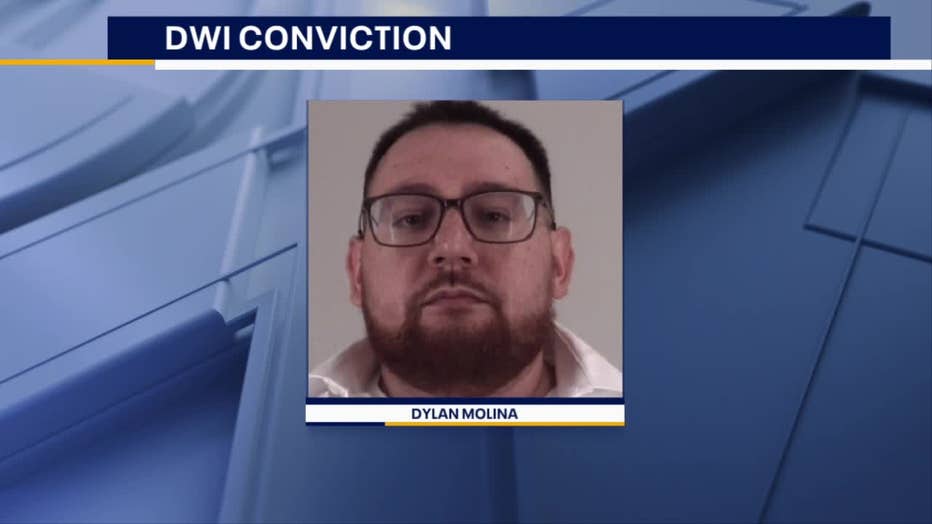 The newly filed lawsuit contains an image of the mangled car Cervantes and his family had been riding in. The image was taken shortly after Molina struck them driving drunk.
The lawsuit was filed one day after FOX 4 obtained cell phone video of a good Samaritan chasing down and pinning Molina on the scene. He spoke with FOX 4 on Thursday for the first time.
READ MORE: Good Samaritan pins down drunk driver trying to run away after killing Euless cop
Investigators say between 10:40 a.m. and 1:12 p.m. Molina ordered and drank nearly eight double Vodka Red Bulls at the Fuzzy's Taco on Azle Avenue.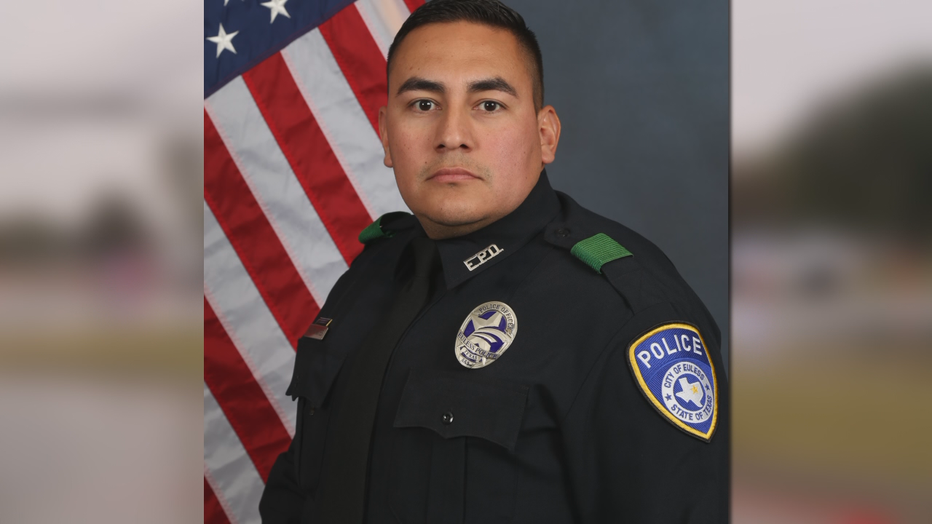 READ MORE: Good Samaritan who pinned down drunk driver after killing Euless cop: "He wasn't going nowhere"
In January, Molina took a plea deal and pleaded guilty to intoxication manslaughter. He was sentenced to 15 years in prison. 
The bartender, Cala Richardson, is also facing a misdemeanor charge for allegedly overserving Molina.
But the new lawsuit from Cervantes' widow focuses heavily on Fuzzy's, alleging at the time of the crash that it had an "inadequate, defective and negligent alcohol server policy."
The lawsuit also claims, "Richardson did not have a TABC server certificate, license or permit." 
It alleges Fuzzy's had Richardson "obtain a TABC server's certificate three days later on Nov. 30, 2021."
Video from inside the restaurant shows Molina behind the bar and stumbling at one point.
The suit also said General Motors failed Detective Cervantes because he was wearing a seatbelt, but the crash still caused his death.
READ MORE: Widow of Euless detective killed by drunken driver discusses suspect's sentence, bartender's arrest
We did not hear back from Fuzzy's corporate office.
A manager reached at the Lake Worth Fuzzy's location said she was unaware of the lawsuit and did not direct us to anyone else who could respond.
The lawsuit is seeking over a million dollars in damages for medical expenses and physical and emotional pain.