Aaron Dean's lawyers call for former cop's murder trial to be moved out of Fort Worth
FORT WORTH, Texas - During a pre-trial hearing on Wednesday, the legal team for former Fort Worth police officer Aaron Dean again asked for his murder trial to be moved out of Fort Worth. 
Dean's defense team has argued the widespread media coverage of the shooting of Atatiana Jefferson makes it impossible for their client to get a fair trial.
Similar motions in the past have been denied.
Inside the Tim Curry Criminal Justice Center in Fort Worth Wednesday, Jefferson's family and friends gathered for another pre-trial hearing.
RELATED: 'Pull Up For Tay' event held to remember Atatiana Jefferson nearly 3 years after she was killed
The prosecution said it was blindsided by defense's motion for a change of venue.
Prosecutors told the judge they were not prepared for the surprise filing and needed time to review.
Afterwards, the defense continued to play news clips that have been generated since their last motion for a change of venue was denied.
The defense is claiming pre-trial publicity has been extensive, prejudicial, and inflammatory against Dean, saying "…influential persons in the county have instigated a dangerous combination against Mr. Dean by reason of which Mr. Dean cannot expect a fair trial in Tarrant County for this case."
The filing specifically mentioned former Fort Worth Mayor Betsy Price, former Fort Worth Police Chief Ed Kraus, and the current criminal district attorney of Tarrant County, sharen Wilson, adding that "...the comments of these persons expressed their opinion that Mr. Dean is guilty of murder and that there is no justification for the act of Mr. Dean."
Price and Kraus are expected to testify Thursday.
The motion also cites comments made by Jefferson family attorney, Lee Merritt, who was under a gag order at the time, as well as comments made by several community activists. 
A previous attempt to move the trial was rejected by Judge David Hagerman, who was later removed from the case after Dean's attorneys argued he was biased against their client.
RELATED: Judge removed from ex-Fort Worth Officer Aaron Dean's murder case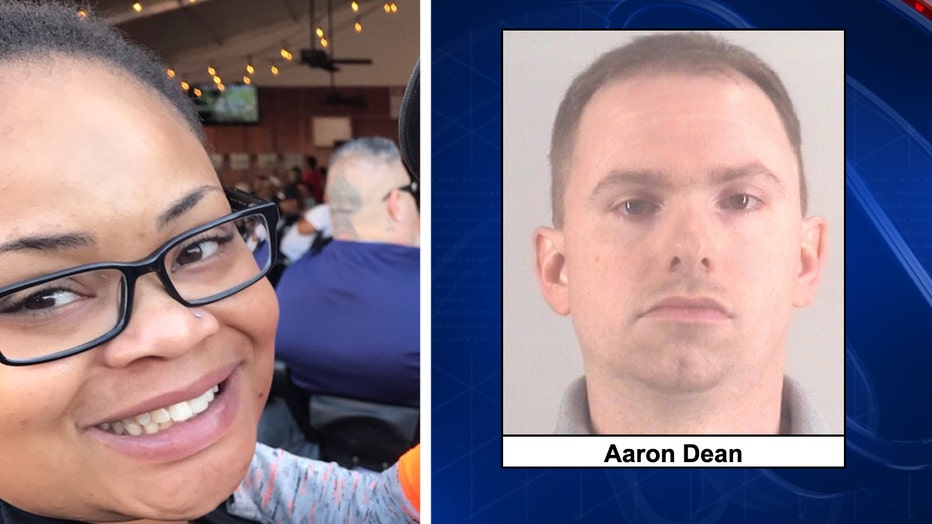 Dean is accused of murdering 28-year-old Atatiana Jefferson in her mother's home in Oct. 2019.
Dean was checking on the house after a neighbor called the police non-emergency line due to an open door, but never identified himself as a police officer before firing through a back window. Jefferson was holding a gun and may have thought there was a prowler outside the home.
The neighbor that called police, James Smith, was outside the courthouse Wednesday, calling for justice.
"It's been a slow process. I'm elated that it's moving, but there's still a question as to whether or not the movement continues," he said.
After numerous delays due to the pandemic, scheduling issues, and judge changes, the trial is scheduled to get underway on Monday, Dec. 5.
RELATED: Ex-Fort Worth officer Aaron Dean's lawyers want murder trial moved due to news coverage
Jury selection will happen in advance on Nov. 28, the Monday after Thanksgiving holiday weekend.
See the timeline of the shooting and the events that followed here:
If you have issues viewing the timeline click here.
Judge George Gallagher will preside over the case.
Tuesday, Gallagher decided cameras would not be allowed in the courtroom for the pre-trial hearing on Wednesday.
As the new motion is considered by Judge Gallagher, Smith said he's here for the long haul.
"I understand they asked for a change of venue, so that's where we are," Smith added.
The defense also filed a motion earlier this month to test Dean's service weapon for "unspecificed evidence."
The motion was granted and Dean's gun was tested on November 8.