Dallas weather: Severe storms possible on Monday
There is a possibility that some people living in North Texas could see some severe storms including, damaging wind, hail or even possibly a tornado on Monday.
Many are waking up to cloudy, humid morning.
There is a chance you will see some scattered showers in the morning hours depending on where you live.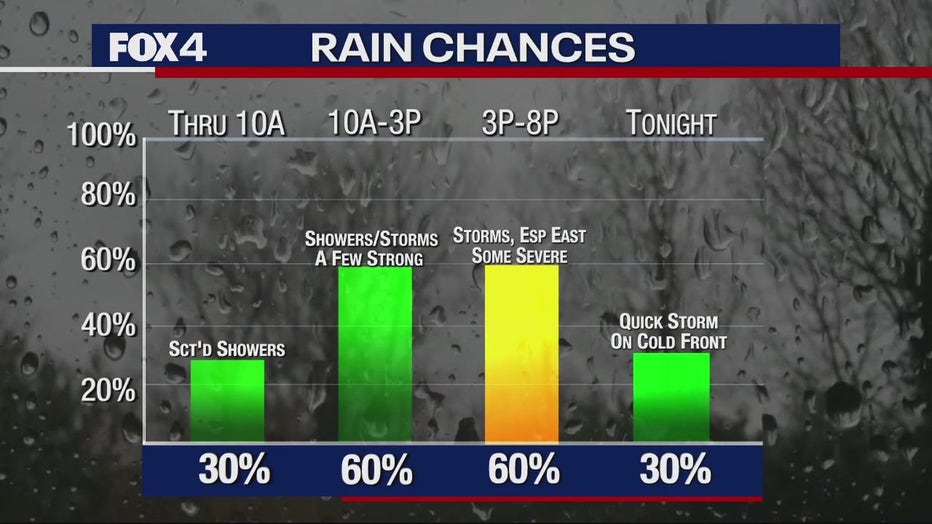 In the afternoon to evening we will see some of the rain transition to storms, and they have the potential to be severe, especially east of Dallas.
The strong to severe storms may bring damaging winds, large hail, and even an isolated tornado.
The highest risk of seeing severe weather is for areas from I-35E to the east.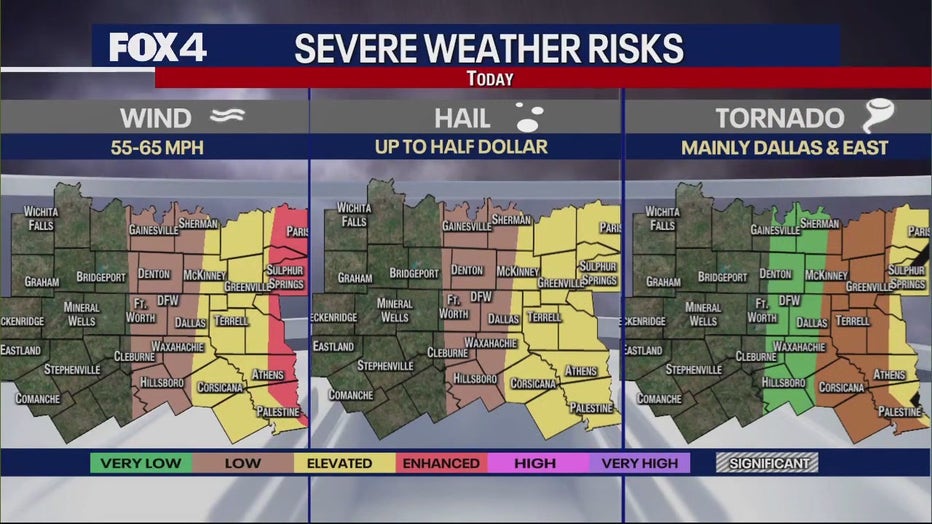 Our greatest chance for seeing severe weather will be between 3 p.m. and 8 p.m.
A cold front will come through around 11 p.m., and once that happens North Texas should be in the clear.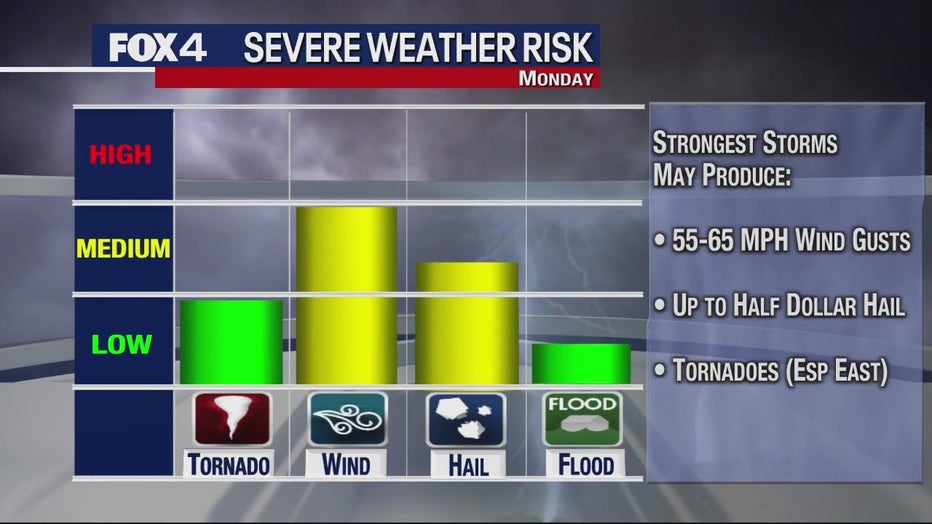 The way the system is developing, there will be some people who probably won't even see rain, but it is an important day to stay weather aware.
Download the FOX 4 WAPP for live radar and updates on severe weather whenever it comes to North Texas. It is free wherever you get your apps.
Live Radar
7-Day Forecast
After Monday the rest of the week is pretty calm.
Tuesday it will be breezy and mild.
Temperatures will top out in the high 50s on Wednesday and Thursday, before things warm up a bit Friday into Saturday.
The next chance at seeing rain will be Sunday.