Woman killed, suspect hurt in Hurst shooting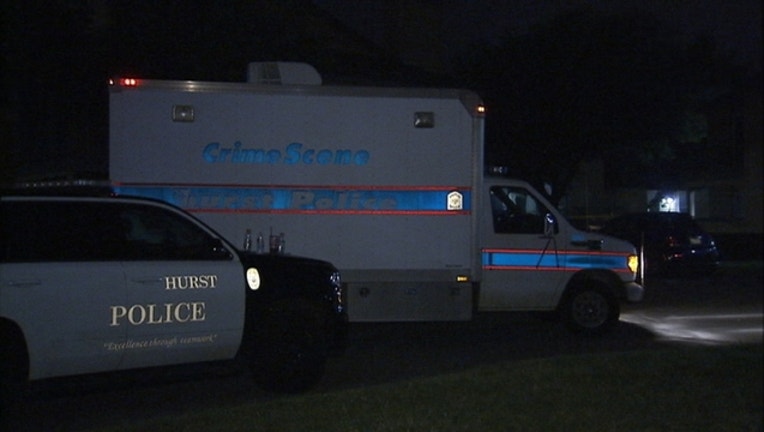 HURST, Texas - A woman is dead and a suspect is in the hospital after a double shooting in Hurst.
Police in the Fort Worth suburb responded to the shooting on Sotogrande Boulevard around 10 p.m. Tuesday night. They found a woman who appeared to have been shot inside the Sawgrass Apartments.
A man was found lying outside a neighboring apartment complex. He was taken to the hospital in serious condition.
Police are now calling that man a suspect in the shooting. They would not say if or how he and the woman knew each other, but said they were not neighbors or in a relationship.
Detectives are also looking for another man who may have been involved in the shooting, police said.
Neighbors who heard the gunshots and woke up to see the crime scene tape said they have a lot of questions about what happened.
"It's kind of scary when you have a family because not only do you have to protect yourself, but you have to protect your family as well. Especially knowing that they don't know where this guy is at is pretty scary," said a neighbor who did not want to share her name.
The names of the victim and the suspect have not yet been released.