With 13 new deaths reported Friday, Dallas County reports its deadliest week from COVID-19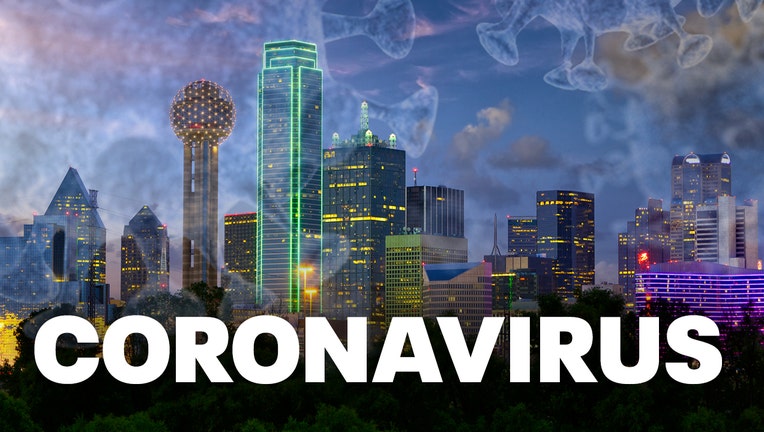 DALLAS - The week isn't over yet, but with 13 new COVID-19 deaths reported Friday, Dallas County is already reporting its deadliest week from the coronavirus.
There have been 65 COVID-19 deaths reported so far this week in the county, which has already passed the 54 total deaths reported last week, which had been the most reported in a week.
In total, there have been 514 COVID-19 deaths reported in Dallas County so far.
There were also 1,195 new coronavirus cases reported in the county on Friday, which brings county's total to 39,191 cases.
MORE: Coronavirus coverage
Of the new deaths reported Friday, there were two people in their 20s who had underlying health conditions.
The other 11 deaths were people over the age of 60, and all had underlying at least one high-risk health condition.
Report: Masks may not be enough in North Texas to flatten the curve
While a new report found the mask mandate is flattening the cases in North Texas, it might not be enough to turn the curve downward. It's part of the work spearheaded by a team of researchers who prepared scenarios for the White House Coronavirus Task Force.
There's a lot of different ways to dissect the numbers, and not every projection has been spot on. But the new research suggests tougher measures might be needed, even if it isn't as extreme as a shelter in place order.
Two weeks to the day since Governor Greg Abbott mandated masks statewide, the governor says there are signs it's working.
"We need to understand that if people do wear masks, it will allow things like people to go to school, maintain their job and earn their paychecks," Abbott said. "And all of this has been validated by Dr. Nandy, a researcher at UNT Health Science Center in the Fort Worth area."
FOX 4 first spoke with Dr. Rajesh Nandy Thursday night. While he noted some positive impacts from mask-wearing and social distancing, he also said numbers are still high and people's compliance could determine whether we head the wrong direction again.
Mask mandate successfully slowing spread of COVID-19 in North Texas, new report says
"We have been able to flatten the curve," Dr. Nandy said. "So that's the short term goal, but keeping it flat isn't enough."
Dr. Gregory Tasian at Children's Hospital of Philadelphia is one of the lead researchers who modeled scenarios on how tightening restrictions could impact the virus' spread in the near future. The scenarios were prepared for the White House Coronavirus Task Force.
"There essentially isn't any area in Texas that is looking good at this point," Dr. Tasian said.
The projection shows for Dallas County shows if the current social distancing is maintained, there would be 3,000 daily cases by early August.
Another projection shows what would happen with indoor restaurant capacity being cut down to 25 percent and gyms closed and strong social distancing. It remains flat.
A shelter-in-place is the only scenario that drops cases by early August.
"Even with the most restrictive measures in the red zone, and that's not going to a full shelter-in-place policy, it's showing for at least Dallas County you would expect to see a leveling off, but not a decrease for some time," Dr. Tasian said. "It really looks like Dallas County is in for the long haul even if all the policies in the red zone were implemented."
Keeping the case numbers as high as they are isn't the same as flattening the curve in May when they were much lower. Hospitals have less wiggle room if there's a sudden surge, and more people are dying with a record 174 deaths reported Friday in Texas.
"Even in the setting of a perhaps flattening curve, that may be the time to double down. I think this is the time we have to vigilant and we have to be persistent," Dr. Tasian said. "And I think we've seen these natural experiments take place across the country in terms of what has happened if you open when there are still a large number of circulating cases."
Gov. Abbott has said there is not another shutdown coming, but he has also said it's possible he could take other measures first, referencing the calls from some officials in Houston and Dallas to shut down establishments like cigar bars, for example.      
Abbott says there are no plans for another statewide shutdown of Texas