Wildfires causing smoky haze across North Texas skies
FORT WORTH, Texas - Smoke from several active wildfires across Texas is putting those with respiratory conditions at risk. 
MedStar reported a significant jump in the number of patients having trouble breathing. 
Officials say this problem might last a couple more days and are advising anyone with respiratory issues to stay inside until the haze clears. 
MedStar spokesman Matt Zavadsky said paramedics have been called to treat 87 people with breathing problems over the past three days and 67 were taken to area hospitals.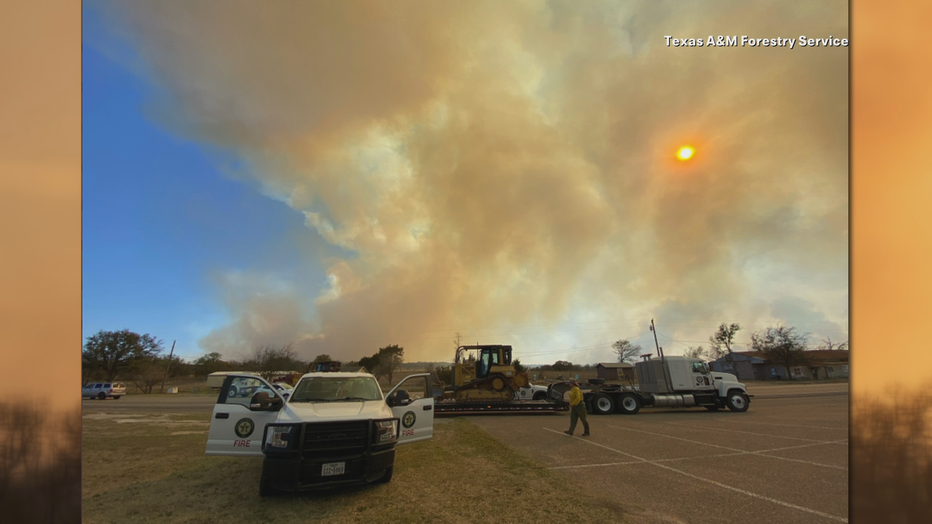 "Until the smoke clears, it may be best for people with respiratory issues to stay indoors, if possible," he said.
Some of the smoke that drifted into North Texas comes from a wildfire that's burning in Central Texas near Fort Hood.
Firefighters in that area are battling three separate fires that merged into one. It's now being called the Crittenberg Complex fire.
People in the small town of Flat, about 30 miles from Fort Hood, were briefly ordered to evacuate their homes on Sunday. They were later allowed back home.
With weather conditions ripe for wildfires, more than 33,000 acres have burned.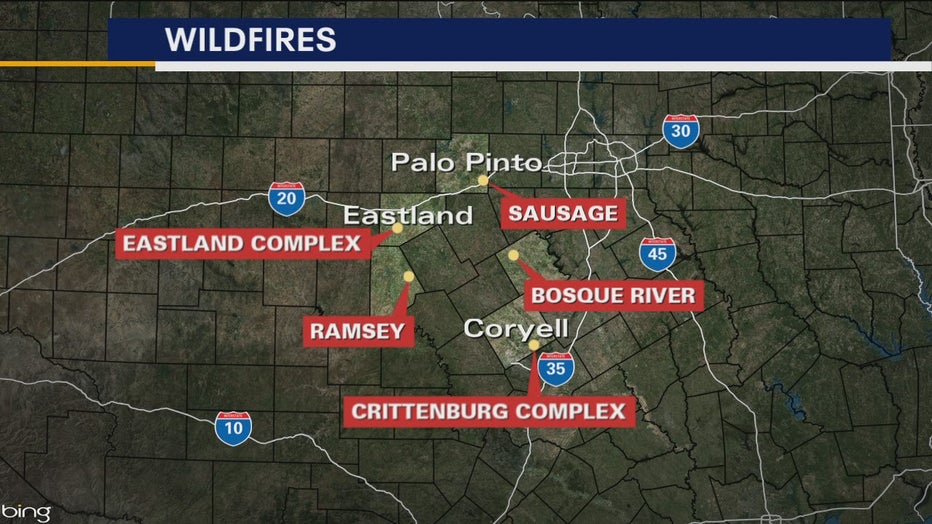 "On Sunday afternoon about 2 p.m. is when we had a change in wind direction," said U.S. Army Garrison Fort Hood Commander Col. Chad Faster. "Of course with a hot day, that's what kind of turned the tide and made this a bit of a bigger situation than we thought it was gonna be." 
As state and local resources try to get control of the fires, North Texas first responders are seeing a concerning trend as smoke from several fires spreads north. 
"On Sunday, we began to see that real smoky haze from the fires that are burning all around us," Zavadsky said. "It was really when we began to put two and two together to say this is increasing the number of difficulty breathing calls."
MedStar says symptoms are ranging from mild to severe and affecting a wide range of people with the youngest just 11 years old. 
Some of the patients MedStar has transported have been critical. They're recommending anyone with respiratory issues like asthma to limit their time outdoors and stay inside if possible. 
"Smoke travels a great distance. You may remember last summer there were fires on the west coast of the United States that we had some smoke coming in here," Zavadsky said. "So to have fires in three or four counties away and have the smoke here is really not that unbelievable."
Local first responders expect these hazy conditions to last at least the next 36 to 48 hours.
RELATED: Wildfires prompt evacuations in South and Central Texas