WHAT TO WATCH FOR: An hour-by-hour guide to Election Night 2018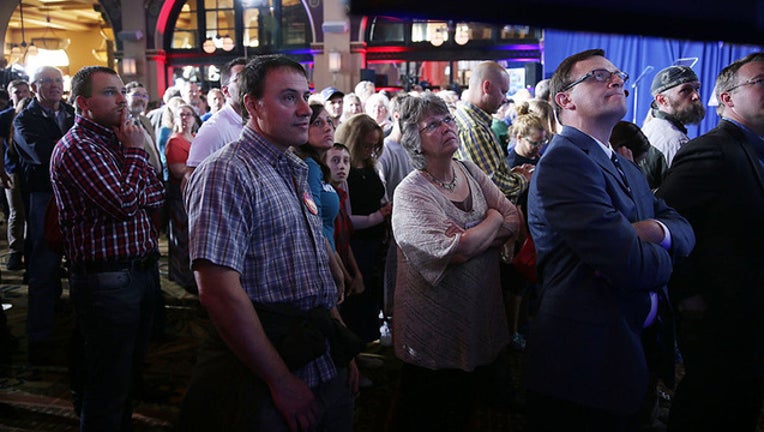 There's a lot to keep up with on Election Night this year. Democrats are desperate to re-take the U.S. House and be a check on President Donald Trump. Republicans would love to add to their slim majority in the U.S. Senate. And for the first time in a generation, there's a competitive statewide race in Texas. This guide will walk you through the night and highlight some notable races in North Texas, around Texas and the United States.
5 p.m. CT
Polls will close in parts of Indiana, which has a close U.S. Senate race featuring incumbent Democratic Sen. Joe Donnelly. If Democrats have any hope of retaking the Senate, they must hold this seat.
6 p.m. CT
Polls will close in most parts of Florida and Georgia. Both states have razor close races for governor. History would be made if either or both Democratic candidates win. Stacey Abrams (D) and Brian Kemp (R) are both trying get to 50 percent in Georgia to avoid a runoff. Andrew Gillum is considered a small favorite to become the first-ever black governor of Florida. There's also a hotly contested race for Senate in Florida, with incumbent Democratic Sen. Bill Nelson hoping to hold onto his seat.
7 p.m. CT
Polls will close in all of Texas except El Paso. Early voting numbers will be released at the top of the hour and we will know if the high early vote turnout is a wave of new voters and energized Democrats supporting Beto O'Rourke for U.S. Senate, or if Republicans asserted their electoral advantage in the state. We will also learn if a blue wave has wiped out the remaining GOP office holders in Dallas County. The turnout was at a presidential level for early voting, which could be devastating for a slew of GOP Texas State House candidates in the county and current district attorney Faith Johnson.
Two vulnerable Democratic U.S. Senators will also begin to learn their fates in Missouri and North Dakota.
In the U.S. House, Democrats could start making pickups in current GOP districts when polls close in eastern states like New Jersey and Pennsylvania.
8 p.m. CT
The final polls close in El Paso, and news organizations will be able to make projections statewide, including in the Texas gubernatorial race between Gov. Greg Abbott and former Dallas County Sheriff Lupe Valdez. One statewide race to keep an eye on: attorney general. Current GOP officeholder Ken Paxton ran for re-election under indictment and his race has been closer than the other GOP statewide candidates. We will also start getting election day returns in the Senate race between O'Rourke and Cruz. O'Rourke will need big numbers from Texas' major cities to pull off an upset.
Polls will close in Wisconsin and Arizona, which feature two races worth watching. Democrats are hoping to pick up a U.S. Senate seat in Arizona and defeat longtime incumbent GOP Gov. Scott Walker in Wisconsin.
9 p.m. CT
Iowa and Montana will take their turns in the spotlight when polls close. Democrats are trying to flip several Iowa U.S. House seats and are hoping to take out GOP incumbent Rep. Steve King, who has gotten into hot water politically for his links to white supremacists. Republicans hope they can defeat incumbent Democratic Sen. Jon Tester in Montana.
10 p.m. CT
For the first time in a long time, California matters and people will be watching when polls close. There are numerous U.S. House races throughout the state, but especially concentrated in southern California, that could determine which party controls the House. There's a catch though – California is a heavy vote-by-mail state and the outcome of some key races could take days or weeks to flesh out.
LINKS
Election Results: http://www.fox4news.com/elections
Balance Of Power: http://www.fox4news.com/elections/balance-of-power