Wednesday marks end to mask mandate in Texas
DALLAS - Today is the day that Texans are no longer required by the state to wear masks but many businesses say they will still require them. The challenge will be enforcing that.
Texans have been under a mask mandate since July. 
Fast forward eight months, hospitalizations and COVID cases are the lowest they've been since September and right before the first summer surge.
Citing the decline, Gov. Greg Abbott lifted his coronavirus restrictions including the statewide mask mandate and business capacity limits. 
Some businesses are increasing capacity and making masks a suggestion and not a requirement. Others plan to still require face coverings.
"For the safety of the staff and for our families and our customers, we chose to mandate masks here," said Tracye Johnson with Ellen's in Downtown Dallas.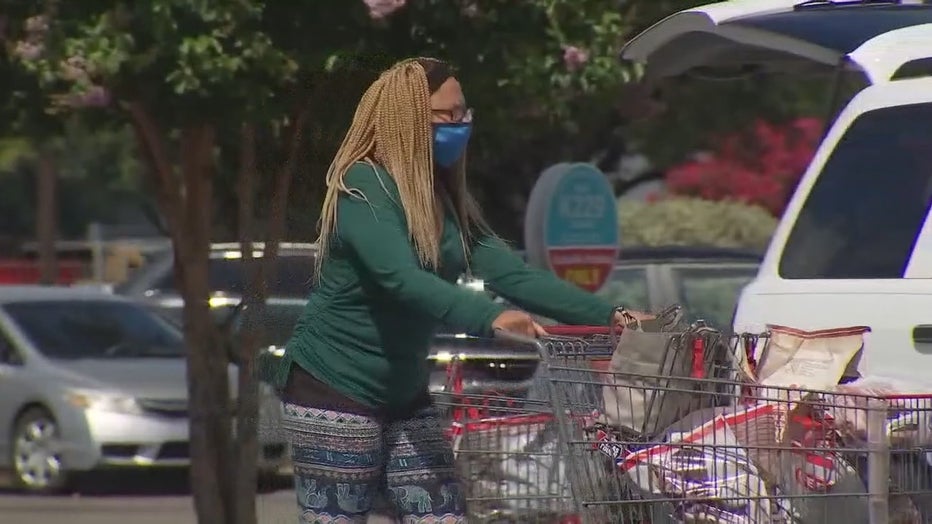 The change comes at a time where vaccine distribution is increasing. Last week, teachers and childcare workers were added to the list.
And the Texas Department of State Health Services told FOX 4 an announcement on expanding vaccine eligibility could come by the end of the week. That could mean people working in restaurants, grocery stores and transportation workers could soon get a shot.
"I chose this job because I get to interact with people and I am ready to get back to that, interacting with people, Although people are getting the shots and protecting themselves in some way shape form or fashion, it's still really big out there," Johnson said. "Still best for our safety. It reduces the risk of us getting sick or spreading further."
The question is whether vaccine distribution will beat the pace of the spread of the virus.
"COVID-19 is not gone. We have plateaued at levels that are still higher than where we were in June," said Dr. Mark Casanova with the Dallas County Medical Society. 
Dr. Casanova said we are getting close to getting back to something resembling normal but he warned if people stop wearing masks it can hurt progress.
"We are down the home stretch. I don't think any of us want to be the last to get COVID-19," he said. "Do those simple things. Things we have gotten so used to."
County leaders are telling everyone regardless of their age or health to get on a vaccine registration list.
The waitlists are in the hundreds of thousands but with more doses, things will continue to speed up.
More than 4.5 million Texans have gotten at least one dose of a COVID-19 vaccine. 
Gov. Abbott said more than 50% of Texas' seniors are now vaccinated and more than 220,000 people got a shot statewide on Tuesday alone.