UT Dallas launches new teaching apprenticeship program
DALLAS - UT Dallas is launching a new teaching apprenticeship program in hopes it will help address the teacher shortage.
This partnership program with the U.S. Labor Department will support student teachers, and UT Dallas will be the first four-year college in Texas to take part. 
The Biden Administration announced the apprenticeship program last year to address the shortage of teachers.
According to the Texas Education Agency, nearly 43,000 teachers throughout the state left the field in the 2021-2022 school year, which is about 12% of teachers.        
The year before, almost 34,000 - or about 9% of Texas teachers - left the field.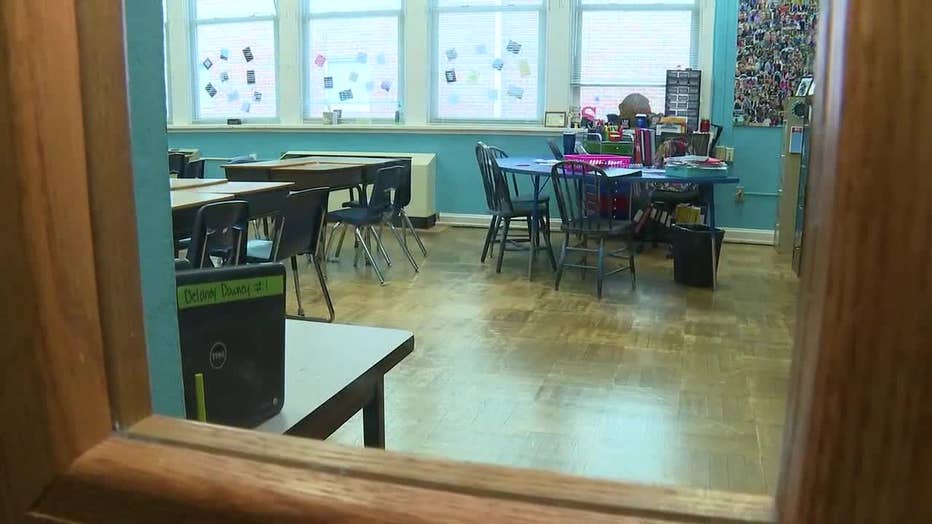 READ MORE: Panic buttons, automated door locks among new TEA school safety requirement plan
The new program being offered at UTD is meant to encourage more students to become teachers by covering licenses and fees, as well as a year-long paid apprenticeship residency. 
The program also makes UTD and its school district partners eligible for federal grants from the U.S. Department of Labor and State grants from Texas Workforce Solutions.
In a survey, teachers gave a few reasons they're leaving the profession, including low pay, a lack of respect from the community and politicians, excessive workloads, and the stress of the pandemic.