1 dead after UPS truck trailer crashes through guardrail in Ferris, falls into creek below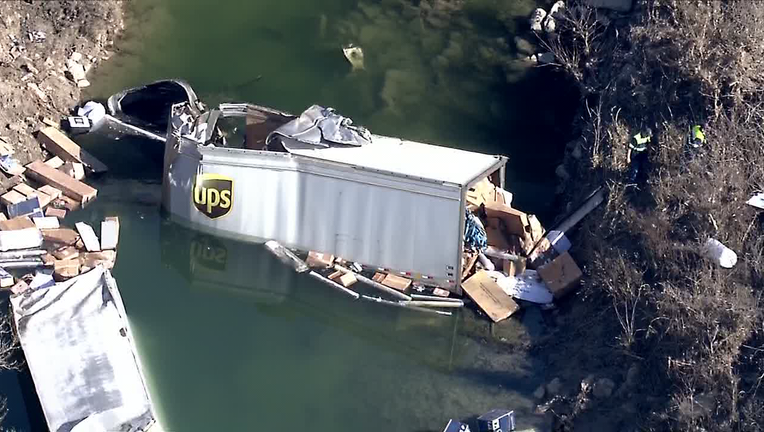 article
FERRIS, Texas - One person is dead after an 18-wheeler crashed through a guardrail and landed in a creek in Ferris.
The Dallas County Sheriff's Office says the accident happened on southbound Interstate 45, just south of the Malloy Bridge Road.
The UPS truck pulling two trailers crashed into a guardrail and went through a concrete bridge barrier, crashing into the creek below.
Images from SKY 4 show packages thrown around the banks of the creek.
READ MORE: 18-wheeler driver killed in crash on 635
Dallas Fire Rescue's Dive Team helped to recover the body of the driver from the creek.
Multiple lanes of southbound I-45 and the entry ramp from Malloy Bridge Road will be closed from until the truck and trailers are removed from the creek.