U.S. energy regulators: Texas power plants failed to prepare for winter weather
Energy regulators say Texas did not follow recommendations to prepare its electric plants for extreme winter weather.
Some of the main people involved in last month's power failure appeared in the hot seat before members of Congress.
It was mostly an opportunity for politicians to deliver talking points.
Federal lawmakers estimate the damage in Texas from the winter storm could top out somewhere around $300 billion.
During Wednesday's hearing, members of Congress tried to identify the problems and lessons learned from Texas' failed power grid.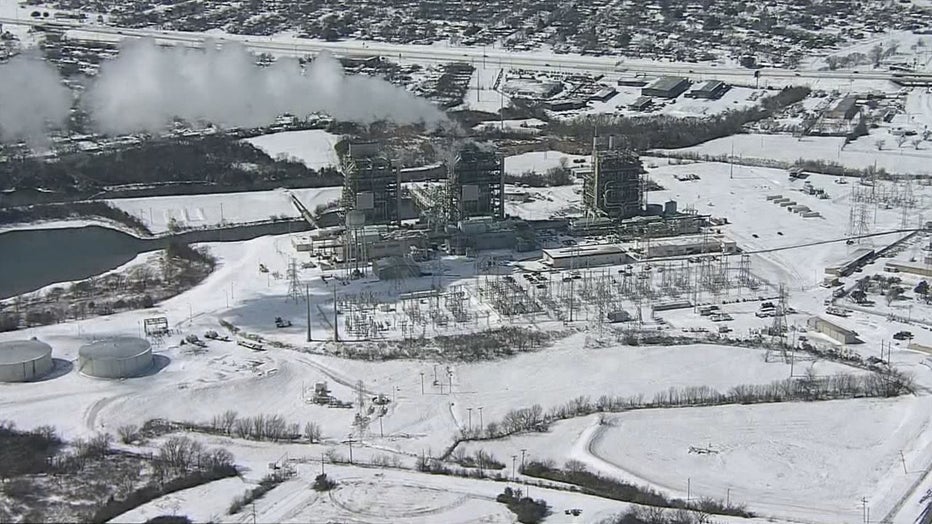 An organization called NERC sets standards for electricity providers across the U.S.
The organization's CEO told House lawmakers on Tuesday that there is evidence Texas did not follow his agency's recommendations before last month's winter storm.
At least 57 Texans died as a result of the freezing weather and widespread power outages.
Both NERC and a companion federal oversight agency called FERC are investigating the Texas power failure.
Texas Representative Marc Veasey stressed how dire the situation was last month as millions in Texas were left without power or water for days.
Outgoing ERCOT President and CEO Bill Magness says ERCOT started making preparations several days in advance to purchase power from other areas, but there wasn't enough.
"During the week of Feb 15, the Texas electric market experienced more demand than available supply. At its worst, the storm took out 48.6% of the generation available to ERCOT to balance the grid," he said. "We always keep reserves. But when you lose nearly half your generation, you're going to have a problem."
Others who testified at the House committee hearing say the problem was long foreseeable for years, blaming policymakers for neglecting the issue.
"Policymakers bet on the belief that what happened in 2011 was anomaly. ERCOT, state leadership and the PUC intentionally chose to be dismissive of climate change," said Houston Mayor Sylvester Turner.
"ERCOT is not a policy-making body. We implement the policies designated by the Public Utilities Commission, and the Texas legislature," Magness said. "And we operate under the reliability rules adopted by the North American Electric Reliability Corporation."
ERCOT says it continues to provide the necessary information to lawmakers to move legislation forward that will improve the state's energy grid system.
Others say there needs to be more focus on other sources like renewable energy so last month's crisis doesn't happen again. 
"These were not rolling blackouts These were power outages that lasted three to four days," Turner said. "You cannot prepare for this sort of winter storm in five days. The state of Texas failed to do it for over 10 years."
Magness says the widespread nature of the storm made it difficult to purchase power from other parts of the country, which were also dealing with issues, and there just wasn't enough relief available.