Trackdown: Help find the Pandora Gentleman's Club shooter
DALLAS - Dallas police need help to track down a man who shot and wounded a dancer after she left a strip club.
Detectives say he argued with her over a table dance. They hope you can help them find him.
The shooting happened outside Pandora's Gentleman's Club on Harry Hines in the early morning hours on Jan. 9.
"There was a disturbance inside the club between a dancer and a customer. Didn't want to pay for a dance. They got into an argument," said Dallas Police Det. Brody Baggs. "The customer left, came and got into his car parked in this parking lot right here and waited for the dancer to leave. It was a black Dodge Charger."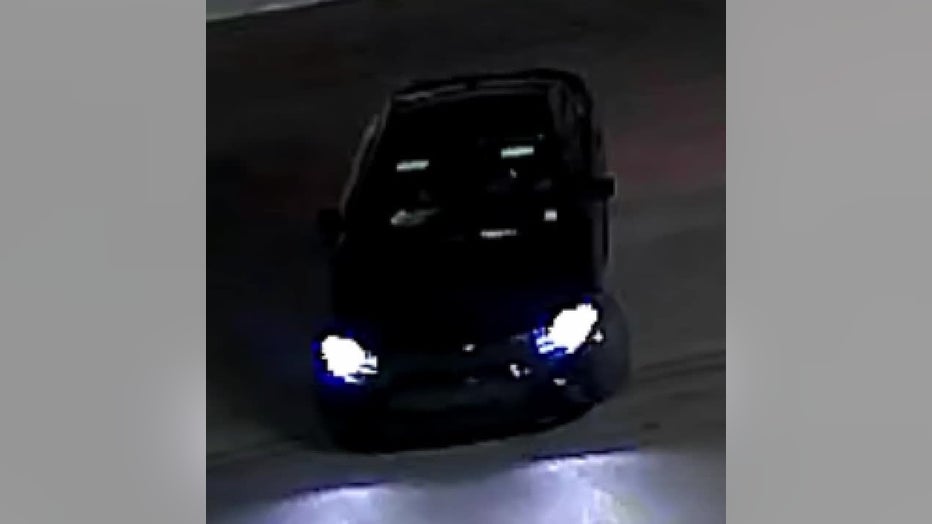 The detective says the dancer went outside to wait for her husband.
"Her husband picked her up. She got in the car. When they go to drive down the road, he's watching the whole time, and he leaves," he said. "And as she drives off down the road, he chases after her. And then right outside of the camera frame at the light, she stops to make a U-turn. He pulls up on the right side of her and fires approximately three rounds into the car, striking her one time.
Police have still images from when the man walked out of the club and then some images from whenever he was handled by police from a previous incident.
"It's a Hispanic man with long, blonde dreads," Baggs said. "He's got tribal tattoos on his right arm all the way up his arm, and he has what looks like a snake tattoo on his neck."
Police say the man sticks out very well with officers since they had dealt with him before.
"I need somebody to call me text me, email me, let me know if they know this guy, if they know his name a nickname, anything that can help me figure out who this guy is," Baggs said.
Det. Baggs can be reached at (469) 849-3760 or by email at brody.baggs@dallaspolice.gov.