Trackdown: Help find the killers of Raul and Diana Resendiz
DALLAS - In this week's Trackdown, Dallas police are working to find answers in a double tragedy.
A father was killed by would-be robbers who got nothing from him, and his daughter, a mother of three, chased the men who shot her father and was also shot and killed.
It happened back on November 15, 2020, in the 2800 block of Kirven Drive in Pleasant Grove.
At about 8:30 p.m., Raul Resendiz was returning to his 6-year-old grandson's birthday party.
"As he comes up in the street, he's approached by three individuals who come up and they just shoot him right there in the street. And he dies right there on the sidewalk just a little bit later," Dallas PD Det. David Grubbs said. "Raul's daughter, Diana, comes running outside, sees the suspects getting into their vehicle and fleeing, and she gets in a vehicle and starts pursuing."
Just a few blocks away, Diana Resendiz was fatally shot.
It was tragedy compounded for the Resendiz family. The mother of three was killed one street over, on Jennie Lee Lane, minutes after her dad. Leaving behind a 10, 6, and 2-year-old.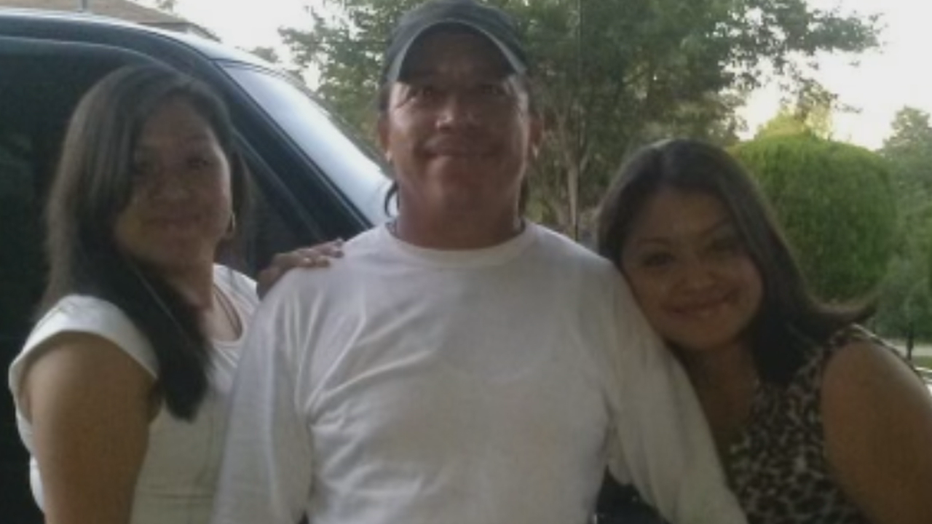 Where she died is marked with flowers. Her mother visits the spot every day.
"To remember, she was by herself and you killed her. You killed her," Diana's mother and Raul's wife, Marcella Diaz Rodriguez, said. 
"We were able to get some security video of the vehicle fleeing the location," Det. Grubbs said. "It's a light-colored sedan, possibly a four-door Honda. Somebody's going to recognize this vehicle. It's an older model."
Police are searching for the three men in that vehicle.
"There's no way these three guys have not talked about what happened that night. They killed two people within minutes," the detective added.
"It's been devastating for all of us, for this past whole year, especially since it happened that night after we had the party," Diana's sister and Raul's daughter, Laura Resendiz, said.
Diana was 30 years old and her dad, Raul, was 49.
"My dad was awesome. He loved to draw, both of them loved to draw. They were awesome. They were the best. I miss my dad every single day," Laura said.
"I don't have peace and I hope you don't have peace now either," Marcella added.
Anyone with information is asked to call Det. Grubs at 469-540-6377 or you can email him david.grubbs.jr@dallascityhall.com.
Help track down the killers of Raul and Diana Resendiz.
MORE: Other Trackdown cases