Three shot in attempted robbery outside Dallas grocery store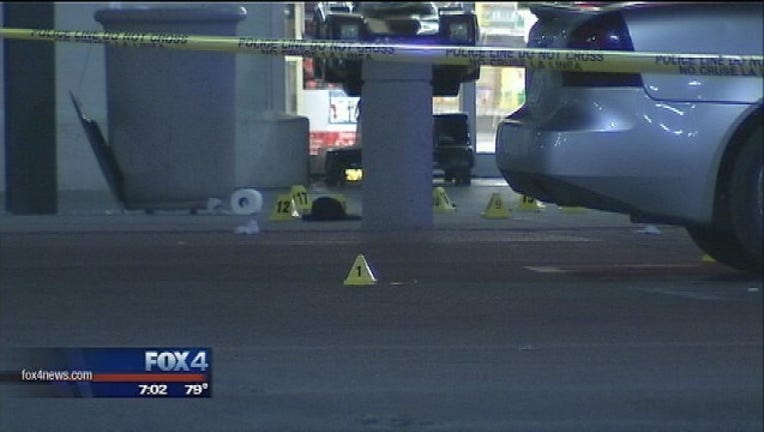 article
Three people were shot outside a west Dallas grocery store during an attempted robbery late Thursday.
Police said a suspect hid and waited for an employee at the Minyard's gas station in the 2100 block of Singleton Boulevard to walk from the gas station back into the main store.
The men jumped out and attempted to rob the store manager who was accompanied by a security guard and another person. Those three tried to run away, but the suspect chased them.
The security guard and suspect fired shots at each other. The guard was shot twice, two other witnesses each shot once and the store manager was grazed by a bullet.
The robber was able to flee the scene, but left empty handed. There was no immediate description available.