Things to do in Dallas this weekend: April 21-23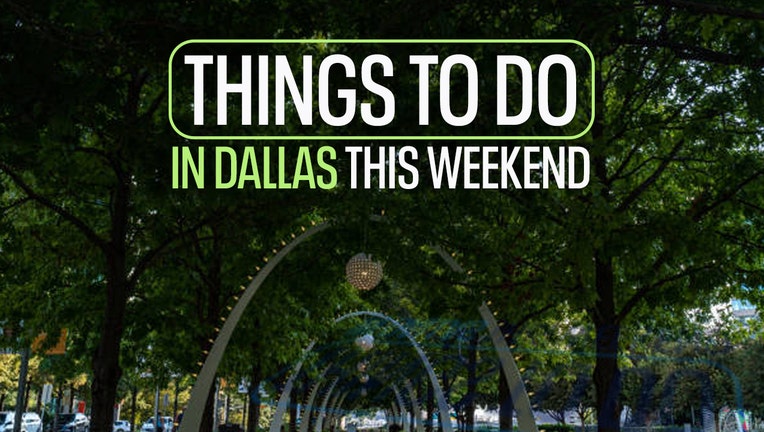 article
There is plenty to do in and around Dallas-Fort Worth this weekend.
Each week, FOX 4 will update viewers and readers on Things to Do in Dallas-Fort Worth and what to expect from the weather. Download the FOX 4 News App, follow FOX 4 on social media channels for weekly updates.
Jonas Brothers performing 'secret show' in Dallas-Fort Worth later this month
Friday, April 21
Main Street Fort Worth Arts Festival
The 36th edition of the Main St. Fort Worth Arts Festival is happening this weekend. The downtown celebration filled with art, food and music starts this Thursday and runs through Sunday. The vent is free with music on Main Street and a Fine Art Showcase. There is also activities for the kids!
Info Here
Ricky Skaggs at the Arlington Music Hall
Bluegrass legend Ricky Skaggs will be performing this Friday in Arlington. The 15-time Grammy winner is performing at the Arlington Music Hall at 8 p.m with Kentucky Thunder.
Tickets and Info Here
Southern African Art at Fair Park
See artwork from some of the most notable Southern African-based artists at the worldwide debut of the display called "If You Look Hard Enough, You Can See Our Future" at the African American Museum in Fair Park. The free exhibit opens on Thursday and remains open until Sunday, August 13th. It features 90 pieces that have never been seen together before.
Info Here
Invited Celebrity Classic at Las Colinas Country Club
A golf tournament for a great cause. Tony Romo, Emmitt Smith, DeMarcus Ware, Pudge Rodriguez, Mike Modano, Larry the Cable Guy and more will be participating in the three-day event. It is free to attuned for the public, and all proceeds will go to First Tee of Greater Dallas, First Tee of Fort Worth and the Momentous Institute. Last year the event raised $200,000, but organizers hope they will double the donations this year.
Info Here
Radney Foster at the Texan Theater in Greenville
Texas singer-songwriter Radney Foster is performing a series of shows across the Lone Star State. Tickets for his show in Greenville on Friday are on sale now. Foster will play his solo album "Del Rio, TX 1959" from top to bottom and even play some new songs.
Tickets and Info Here
Saturday, April 22
Stevie Ray Vaughan Park ribbon cutting in Cockrell Hill
Celebrate the opening of a new park dedicated to the life and legacy of Oak Cliff and Cockrell Hill native Stevie Ray Vaughan. The park features decorative walls with murals of the famous guitarist. The ribbon cutting celebration will be held from 2 to 9 p.m., and there will be a music festival complete with an SRV Tribute Band. Vaughan's family is planning to attend the event.
Info Here
Stomp Wars in Garland
Even though the Warriors and Kings are playing Saturday night, the real Stomp Wars will be in Garland. The 16th annual youth step competition will be held at the Curtis Culwell Center in Garland. $100,000 in prize money, college scholarships and community grants will be handed out this weekend.
Tickets and Info Here
EarthXExpo at Fair Park
Celebrate Earth Day at the "World's Largest Green Gathering." The EarthXExpo comes to the Centennial Building in Fair Park this Friday through Sunday. This year's event includes documentaries, DJs, presentations, a half-pipe, VR experiences and more. There are more than 700 exhibits, 5 public stages, 450 speakers and more.
Info Here
Shred Day at Mercer Business Park in Dallas
Have some documents you need to get rid of? Shred them for free at the Comerica Bank and Iron Mountain Shred Day this Saturday. The shredders will be fired up from 8 a.m. to 5 p.m. at Mercer Business Park on the northwest corner of Interstate 35 and 635. FOX 4 is a sponsor of the event.
Info Here
Community Day at Texas Scottish Rite Hospital
Learn about the life experiences of people around you. At this event you will be able to hear first-hand about people living with a variety of disabilities. You will hear from people with autism, mobility and limb differences, visual and hearing impairments, dyslexia and those with chromosome differences.
Info Here
Texas Pie Fest in Rockwall
Do you love pie? This is the event for you. There are plenty of pies to taste, plus baking and eating contests. The most exciting event of the day is probably the Pie Fight at 3 p.m.
Tickets and Info Here
Record Store Day at Joey Records and Music in Farmers Branch
Keep vinyl alive! This Saturday is Record Store Day, with several local record shops holding special celebrations for the big day. Josey Records and Music in Farmers Branch will have live music and more.
Info Here
Sunday, April 23
Immersive Disney Animation at Lighthouse ArtSpace
The people behind Immersive Van Gogh are bringing an exciting new display to Dallas. Immersive Disney lets your little ones go inside the world of Encanto, Zootopia, Frozen, Peter Pan, the Lion King and more. The giant projections will make your kids feel like they are in their favorite movies. The display goes up on April 20 and will remain up through September.
Tickets and Info Here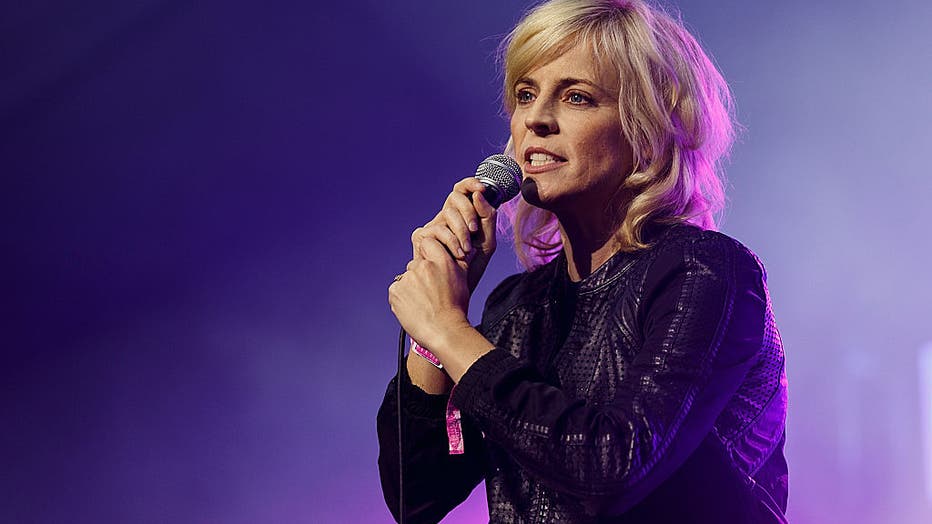 PEMBERTON, BC - JULY 14: Comedian Maria Bamford speaks onstage during day 1 of Pemberton Music Festival on July 14, 2016 in Pemberton, Canada. (Photo by Andrew Chin/Getty Images )
Maria Bamford at the Eisemann Center
Comedian Maria Bamford is in town this weekend in Richardson. You might recognize Bamford from her several TV appearances or her stand up comedy specials.
Tickets and Info Here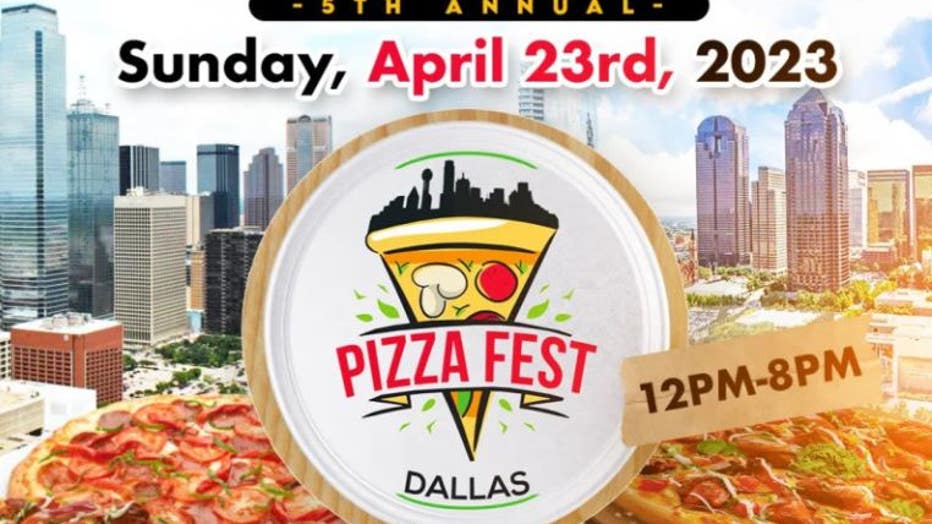 Dallas Pizza Fest in Deep Ellum
This Sunday is the 5th Annual Dallas Pizza Fest in Deep Ellum. The celebration in the heart of the Deep Ellum District includes a $500 pizza eating contest, shows and performance, kids games, and pizza trucks.
Info Here
Dallas-Fort Worth Weekend Forecast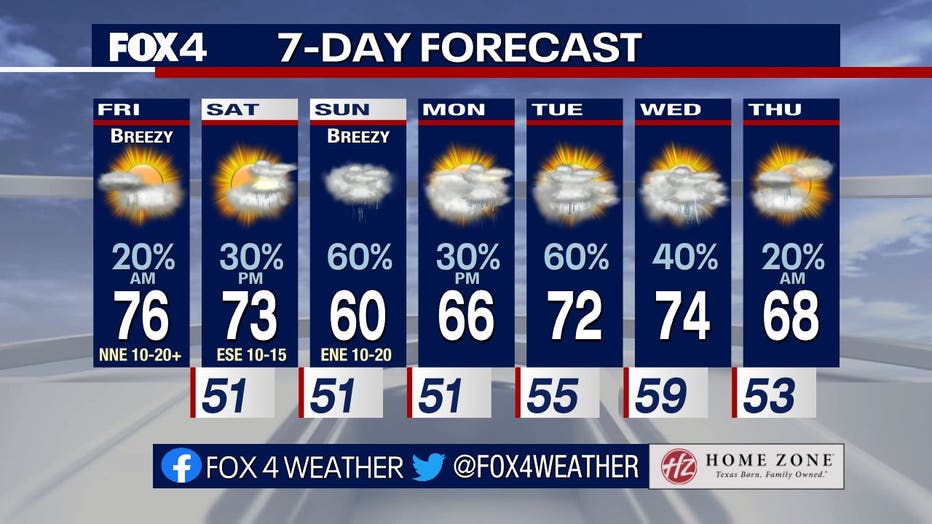 This weekend features a tale of two forecasts. After a cool start Saturday morning, we climb into the low 70s out ahead of a reinforcing cold front. That front looks to arrive through the second half of the day, bringing a few showers/rumbles back to the forecast, as well as, increasing cloud cover.
By Sunday, MUCH cooler air will be locked in as high temps struggle to get out of the upper 50s. We're also increasing shower coverage, too. Prepare for a cooler, somewhat soggy, end to the weekend!