The Dallas Zoo's popular cheetah and canine companions turn two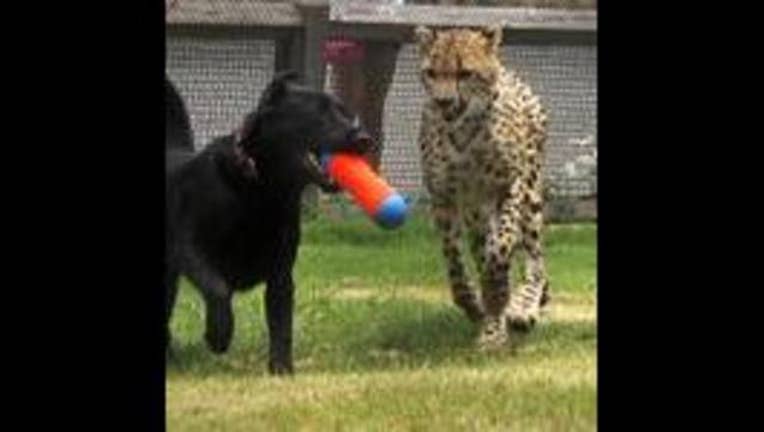 article
The Dallas Zoo's odd couple celebrated a big milestone Saturday.
Cheetah Winspear and Lab Amani's second birthday party was held in front of a crowd at the Dallas Zoo.
The Dallas Zoo was happy to throw a bash for Cheetah Winspear and his Labrador retriever best friend, Amani.
They were served a "meaty ice cake" was made with chicken broth, condensed milk, fennel flowers (cat and dog approved!) and catnip.
Winspear and Amani are the Dallas Zoo's popular cheetah and canine companions. Born just three days apart, the two were brought together as babies to help teach the public about the serious threat wild cheetahs face. Because cheetahs are naturally shy, submissive animals, Amani helps Winspear feel calm and safe in public settings. As an ambassador for his species, Winspear is helping people make genuine connections to Africa's most endangered cat.