Texas lawmakers debate bill to make damaging, disconnecting GPS monitor a crime
AUSTIN, Texas - Texas state representatives listened to testimony for and against a new bill on Tuesday that would make it a felony to damage or disconnect an ankle monitor.
It is one of multiple bills filed by State Rep. Rafael Anchia (D-Dallas) filed in response to a shooting that killed two healthcare workers at Dallas Methodist last year.
Nestor Hernandez, who was out on parole, was charged with capital murder in the killing of Jacqueline Pokuaa and Katie Flowers in October 2022.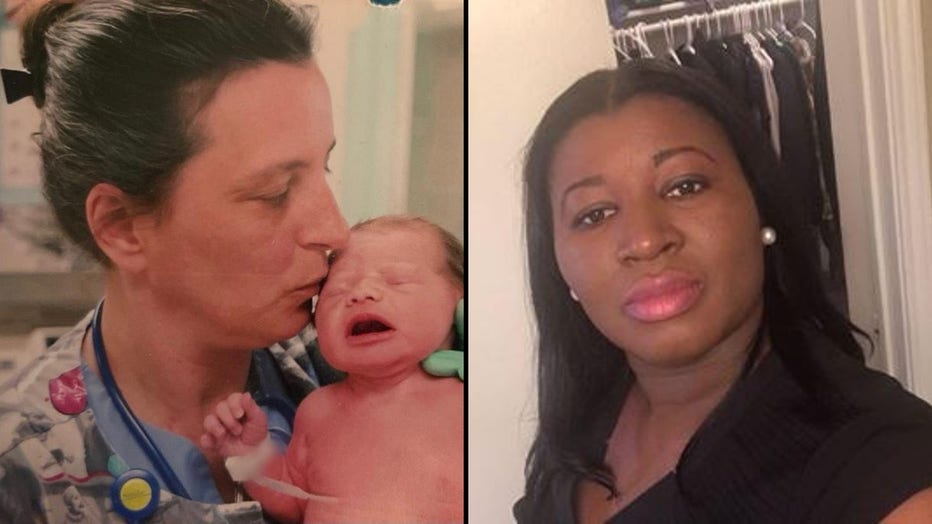 Hernandez had been back behind bars for 100 days last summer after cutting off his ankle monitor.
READ MORE: Dallas hospital shooting suspect accused girlfriend of cheating before killing 2 workers, affidavit says
Under current law it is only a technical violation, not a crime, to tamper with a monitor.
"By changing it to a law violation I think it clearly sends a message to the offenders out there that it's going to be reviewed harshly by the legislature and by the parole board," said Tim McDonald of the Board of Pardons and Paroles Tuesday.
But Jennifer Toon, an advocate for the formerly incarcerated, argued making it a felony won't be a deterrent to someone determined to carry out some bad act.
"The real problem with GPS ankle monitors, whether used for pre-trial probation or parole, all seem to center on the supervising officers and the equipment," said Toon.
Lawmakers wanted to know if the parole division had any way of tracking the efficacy or the devices.
"We keep record of what type of alert we receive, but we don't necessarily track the outcomes individually or manually to see if it was an equipment error, or if it was actually somebody. We respond to the error or we respond to the person who was trying to take it off. We don't necessarily track it internally," said Rene Hinojosa, the director of the Texas Department of Criminal Justice's Parole Division.
State Rep. Carl Sherman (D-Lancaster) stressed that is information needed in considering the legislation.
"I think, again, it's a good piece of legislation that, Lord's will, l we can avoid what happened with Methodist Hospital in Dallas and protect a lot of people," Rep. Sherman said. "But we want to be accurate."
Bills have to get out of committee before they go to the floor for a full vote.
The measure discussed on Tuesday is currently pending in committee.