Teens injured in Parker County bus crash Saturday night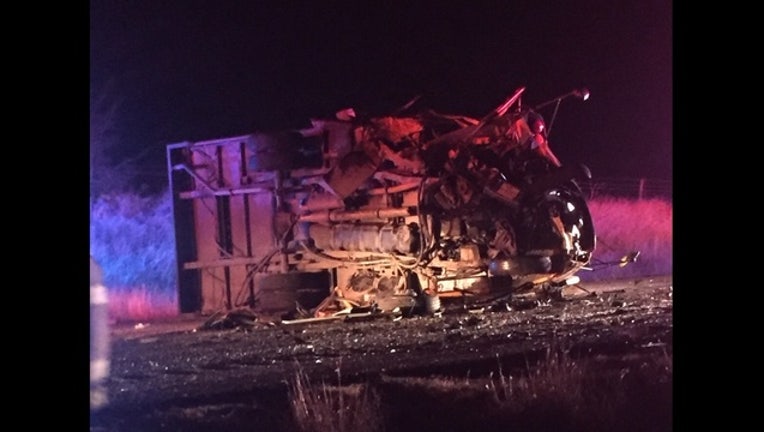 The Department of Public Safety is investigating a crash involving a school bus and car in Parker County.
It happened late Saturday night  around 9:40pm on FM 51, near Wilson Lane, just outside the Weatherford city limits.
DPS says the driver of a vehicle crossed the center line and into the northbound lanes of FM 51. It is not clear yet what caused the driver to veer into oncoming traffic and hit the bus. 
A witness says she heard a loud boom and saw the Bridgeport ISD bus on its side after a collision.
According to the witness there were 5 girls on the bus.  The girls ranged in age from 14 to 15-years-old.  They were all taken to local hospitals to be treated.  The driver of the car was taken by air ambulance to John Peter Smith Hospital in Fort Worth.